15 State Parks You Can Visit During The Government Shutdown
Unfortunately, a large number of national parks have been forced to close during the shutdown. But if you're a fan of the great outdoors, you can turn to the many state-run options. With this in mind, the travel site Atlas Obscura put together a list of "wondrous state parks," drawn from its user-generated database of destinations.
"The news is inundated with how our national parks are being affected by the partial government shutdown, and this inspired us to look at what our users have submitted for state parks across the country and encourage our audience to explore those instead," assistant places editor Kerry Wolfe told HuffPost.
"State parks are particularly great because of their hidden historical aspects, proximity to home (no extensive travel needed!), and they're often filled with unexpected flora and fauna and intriguing natural environments," Wolfe added. "For example, New York's Green Lakes State Park contains meromictic lakes, which are rare geologic features only found in a few places across the United States."
Without further ado, here's a sample of 15 beautiful state parks you can visit during the government shutdown, with descriptions from Atlas Obscura. Check out Atlas Obscura's list of 70 parks for more.
ʻAkaka Falls State Park, Hawaii (Big Island)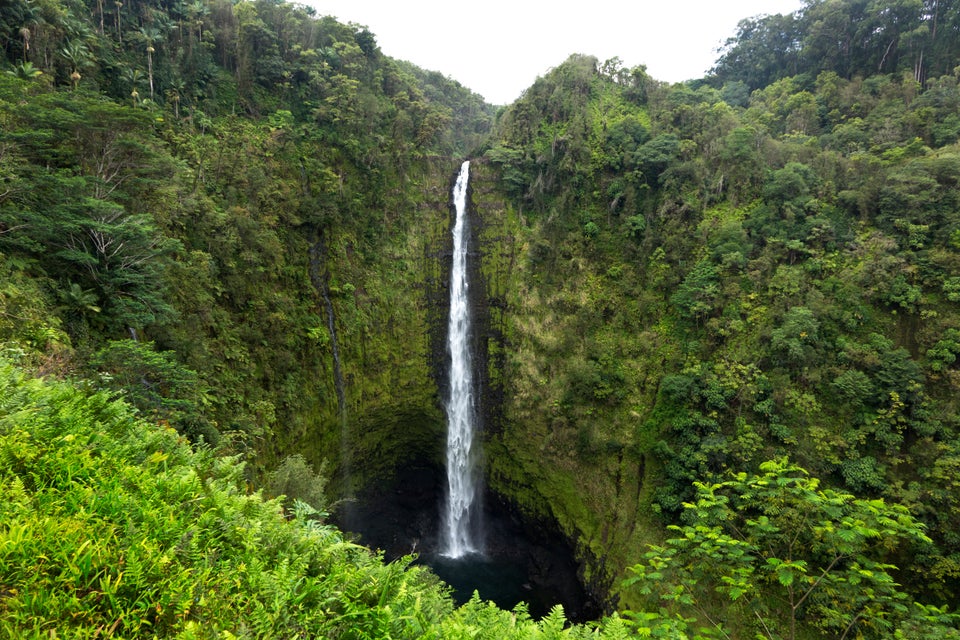 Danita Delimont via Getty Images
"These picturesque Hawaiian falls are home to a rare species of fish that uses a special sucker to climb up cliffs."
Medicine Rocks State Park, Montana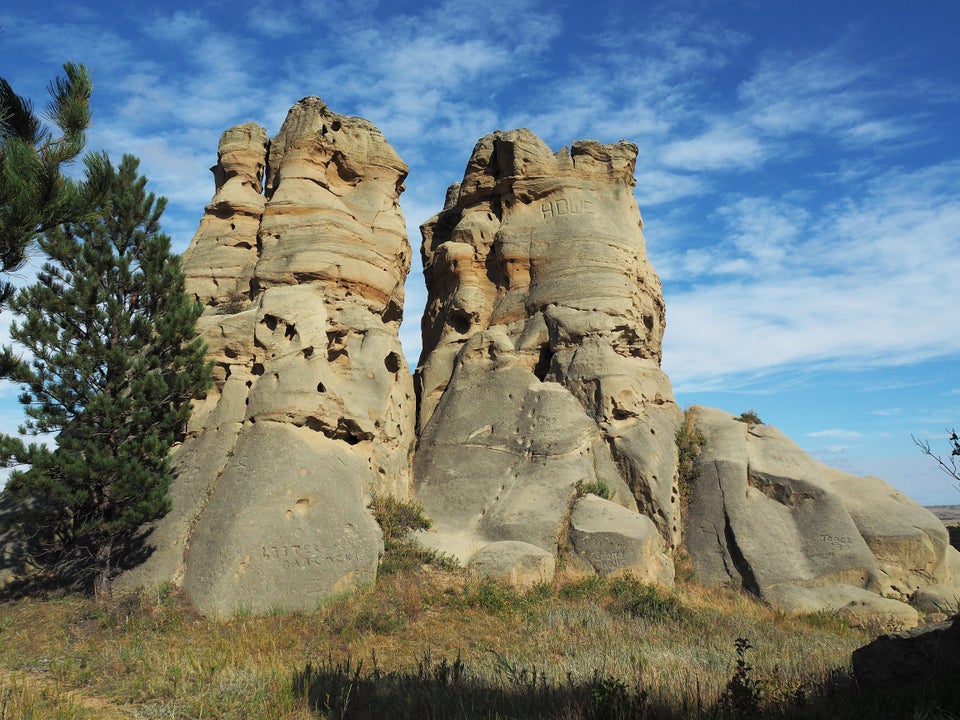 Federica Grassi via Getty Images
"This beautiful ancient site dotted with unusual perforated sandstone pillars was considered sacred by American Indian tribes."
Ward Charcoal Ovens State Historic Park, Nevada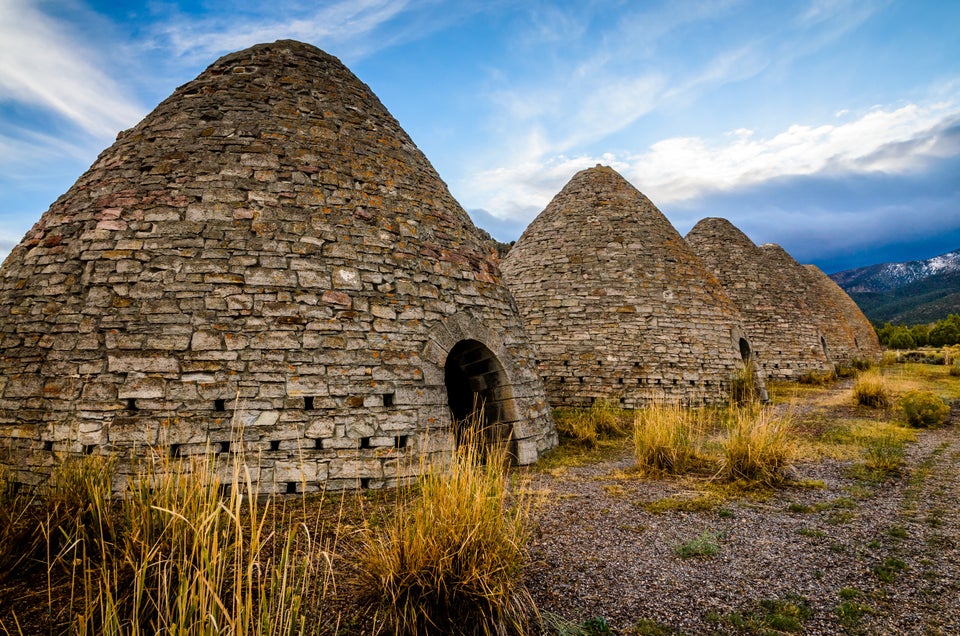 Posnov via Getty Images
"These huge stone ovens in the desert fueled the Nevada silver boom, and may have also been a hideout for outlaws."
Julia Pfeiffer Burns State Park, California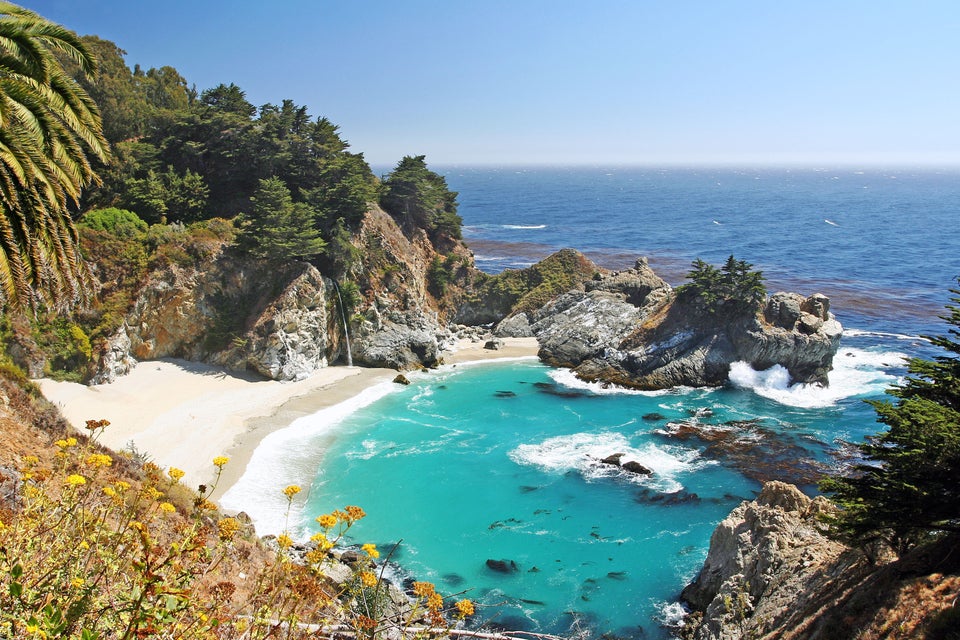 Sean Duan via Getty Images
"This Big Sur waterfall drops 80 feet directly into the Pacific Ocean, and inspired the hillside house up top."
Bill Baggs Cape Florida State Park, Florida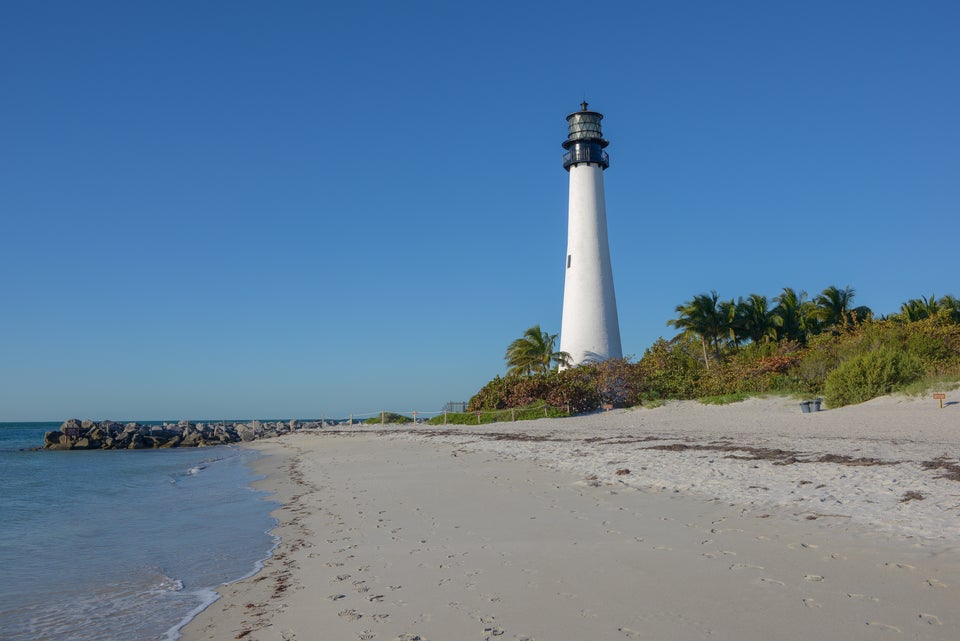 Golden Dusk Photography via Getty Images
"Located within a historic park, the [Cape Florida Lighthouse] is the oldest standing structure in Miami."
Caddo Lake State Park, Texas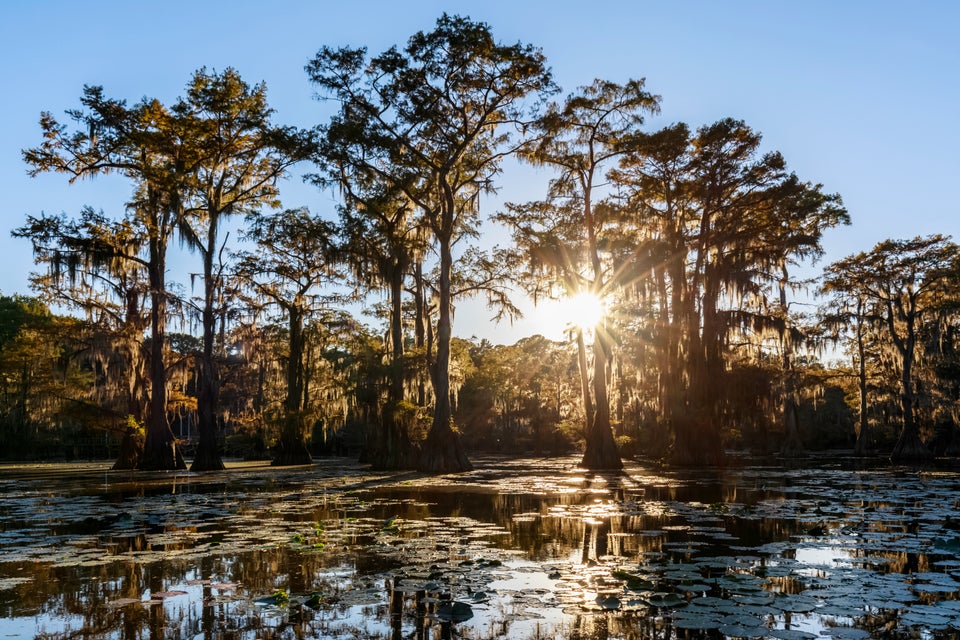 Westend61 via Getty Images
"Foragers once flocked to this big beautiful bayou to hunt for pearls."
Franconia Notch State Park, New Hampshire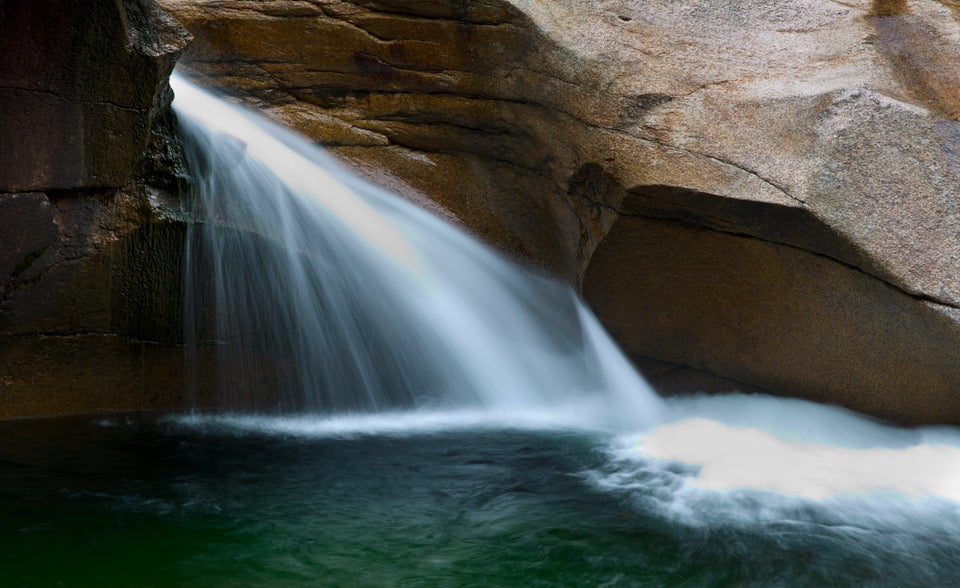 Jeffrey Coolidge via Getty Images
"Even Henry David Thoreau found this glacial pothole [The Basin] irresistible."
Kodachrome Basin State Park, Utah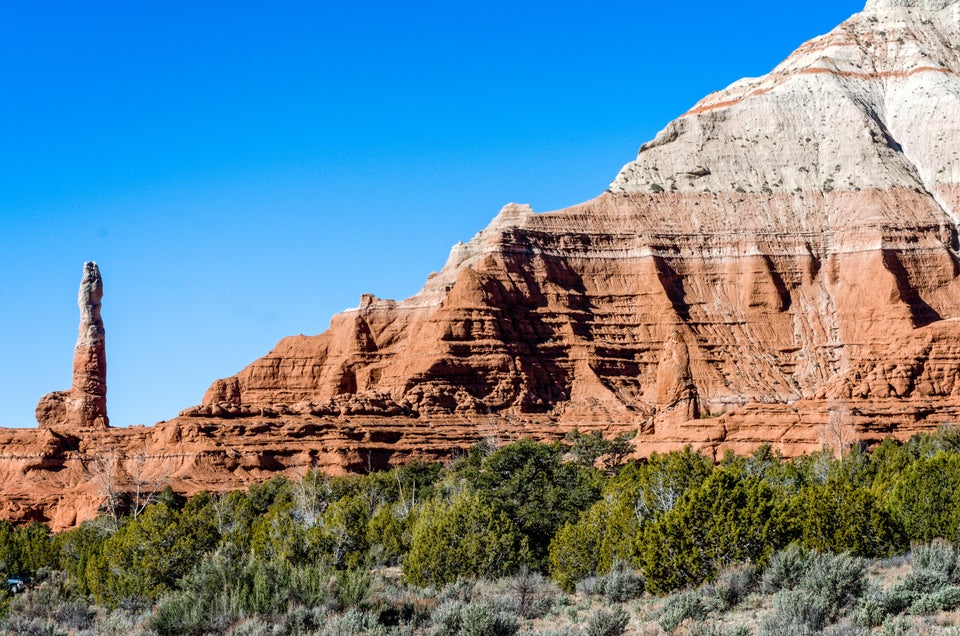 Bob Ell / EyeEm via Getty Images
"This quiet park's strange sedimentary spires were named after Kodak's color film."
Natural Bridge State Park, Virginia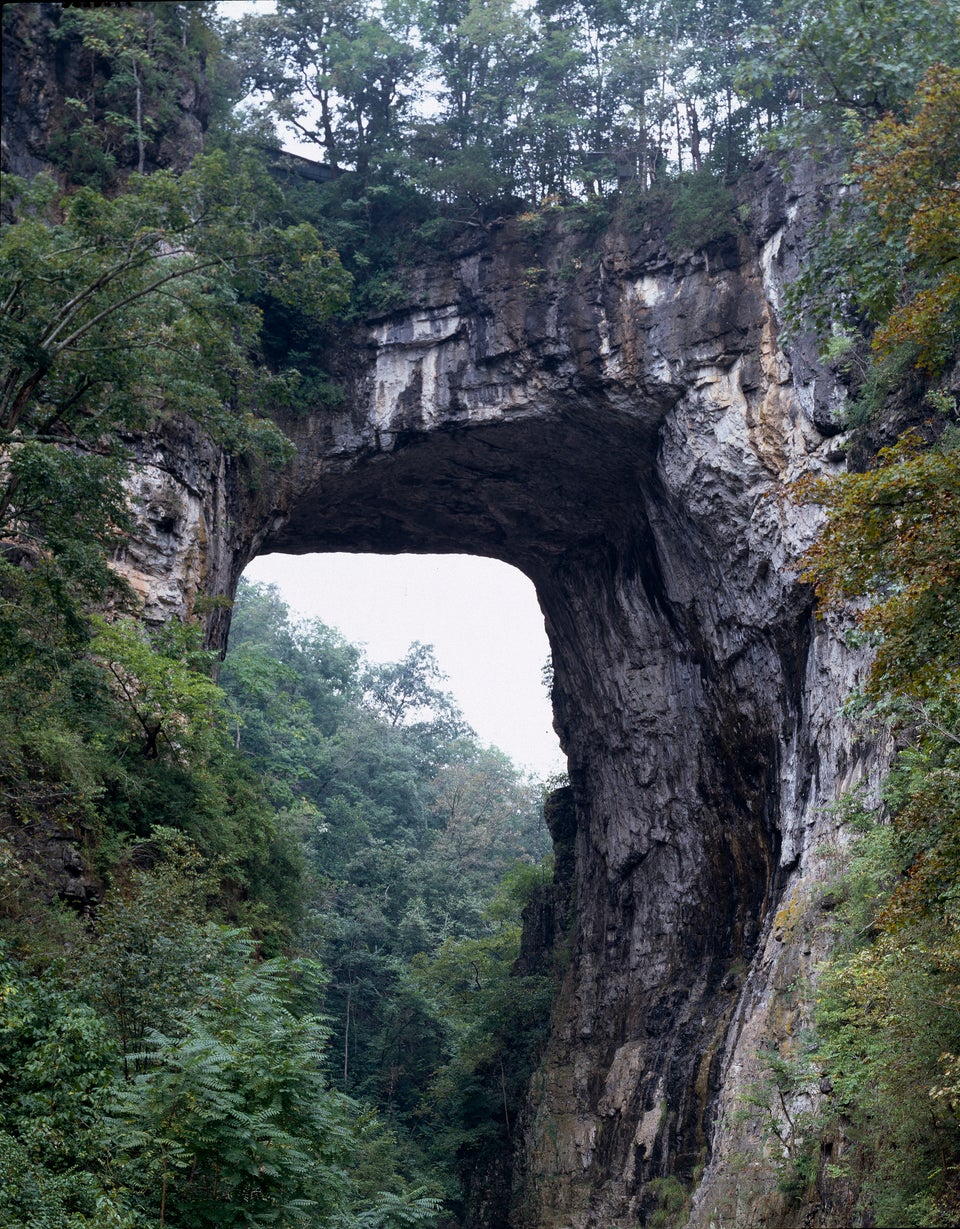 Buyenlarge via Getty Images
"A sacred site for Native Americans surveyed by George Washington and owned by both King George III and Thomas Jefferson."
Split Rock Lighthouse State Park, Minnesota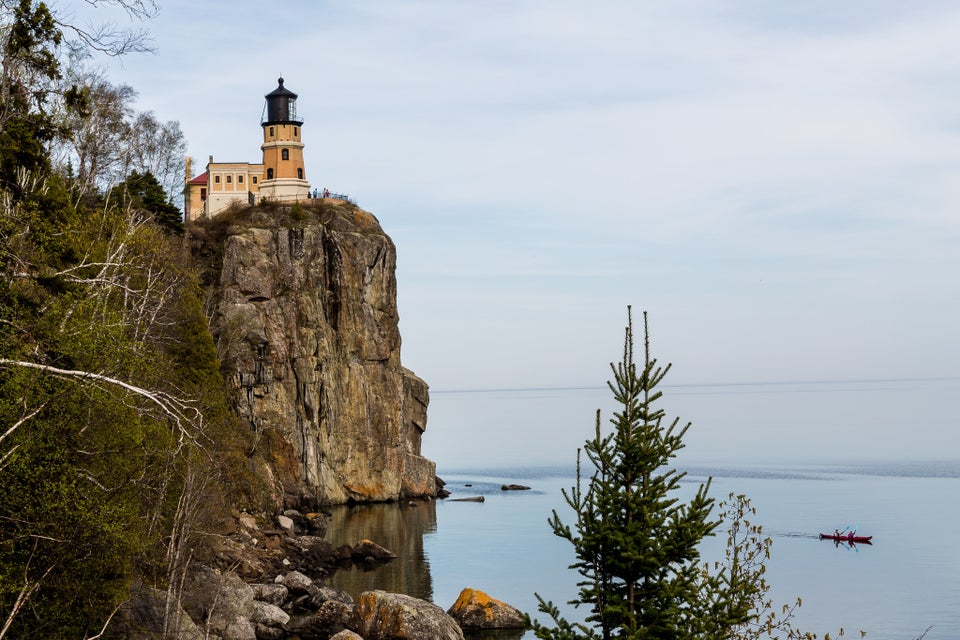 David Hughes via Getty Images
"This picturesque cliffside beacon no longer calls to sailors but shines once a year in honor of a famous shipwreck."
Totem Bight State Historical Park, Alaska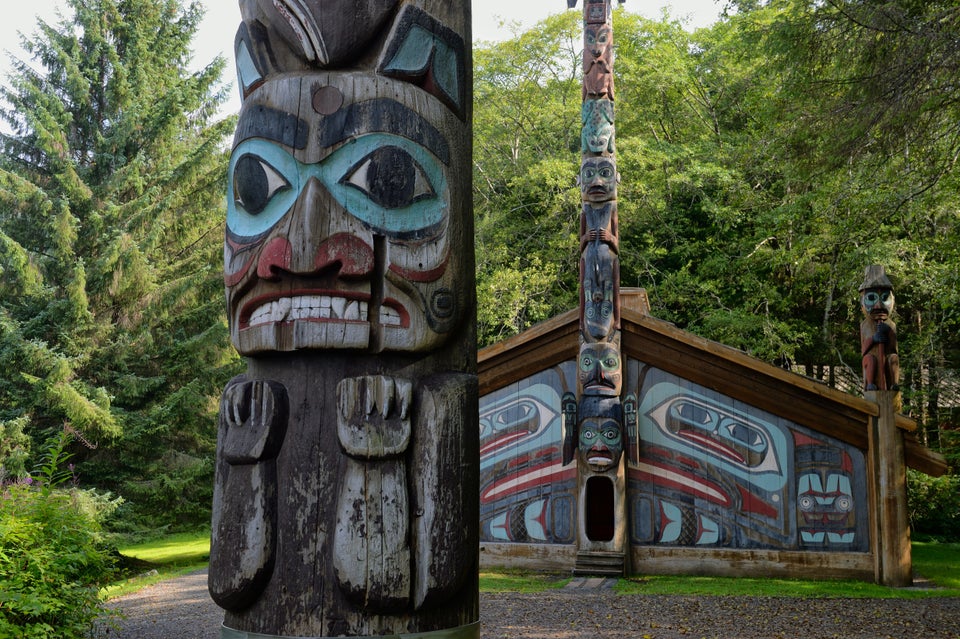 Wolfgang Kaehler via Getty Images
"This historic collection of Native Alaskan artifacts was resurrected through a partnership between the WPA and tribal artisans."
Cumberland Falls State Resort Park, Kentucky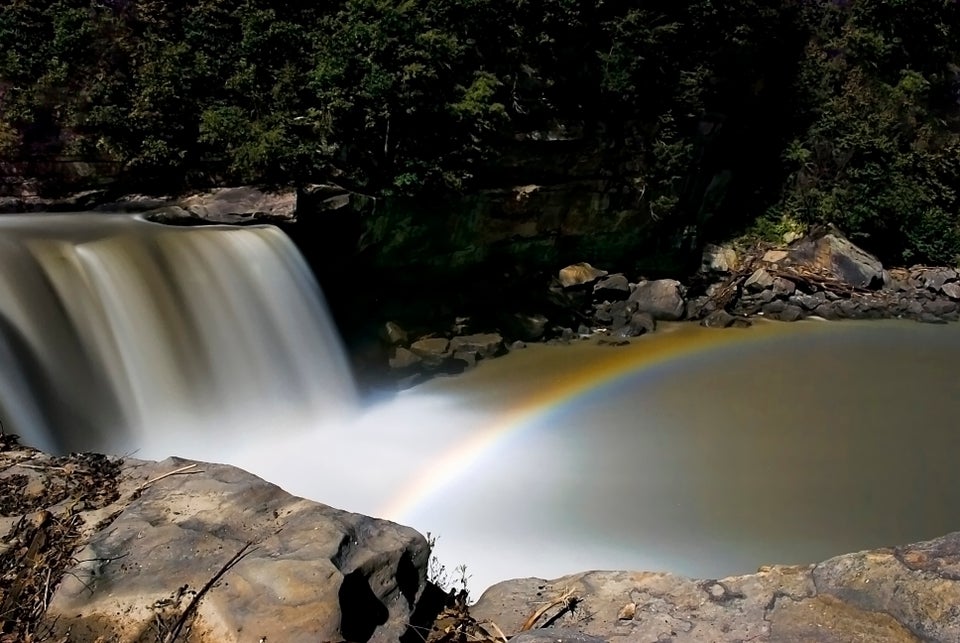 by Jonathan D. Goforth via Getty Images
"Moonbows over Kentucky."
Providence Canyon State Outdoor Recreation Area, Georgia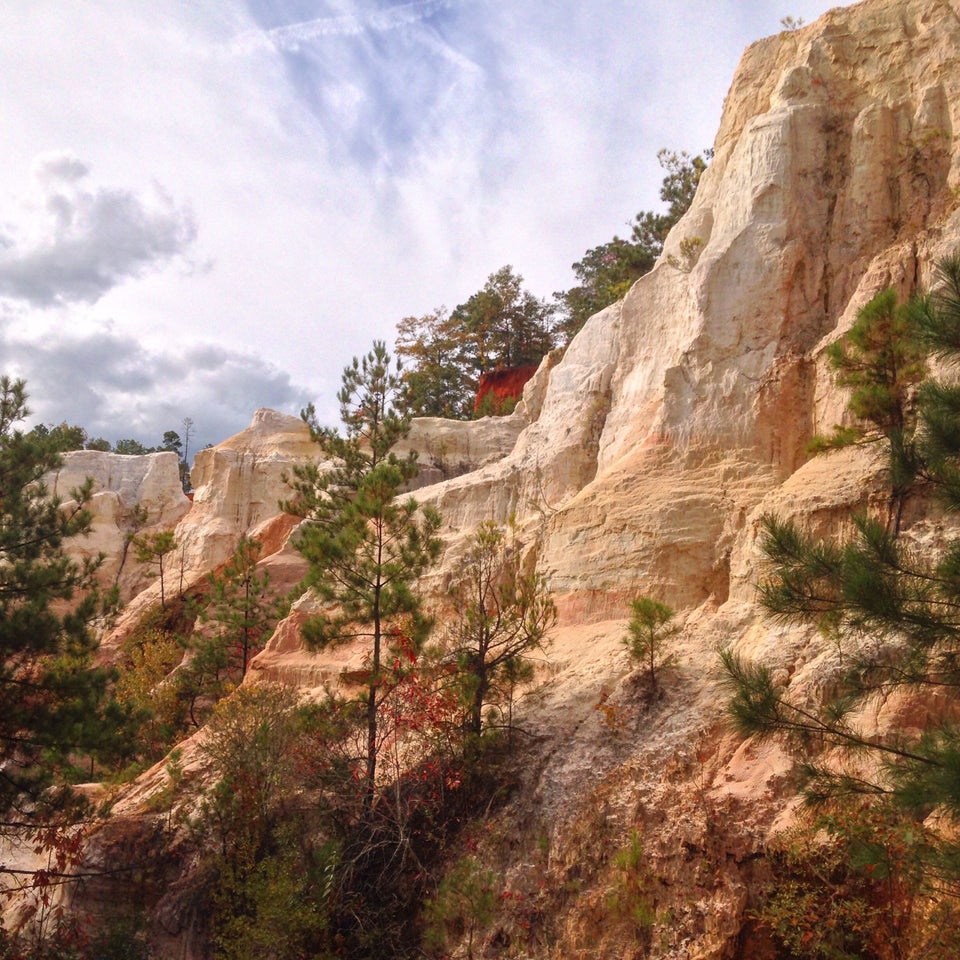 Christy Meadows / EyeEm via Getty Images
"Providence Canyon, affectionately known as 'Georgia's Little Grand Canyon,' is one of Georgia's most treasured locations."
Ecola State Park, Oregon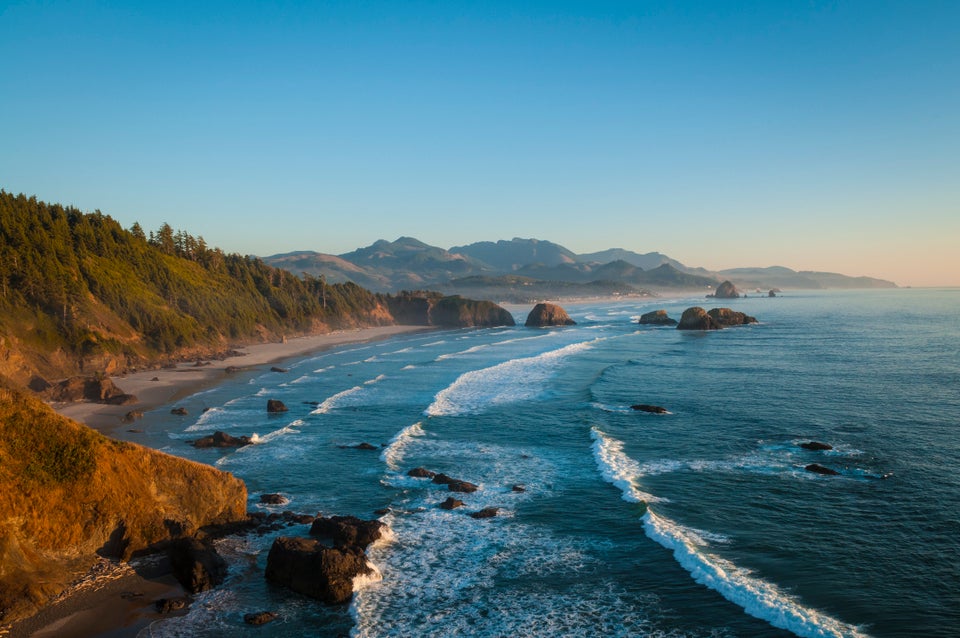 VW Pics via Getty Images
"Hidden behind two regal viewing points, Crescent Beach offers a private, misty retreat into prehistory in the heart of Oregon's bustling Ecola State Park."
Baxter State Park, Maine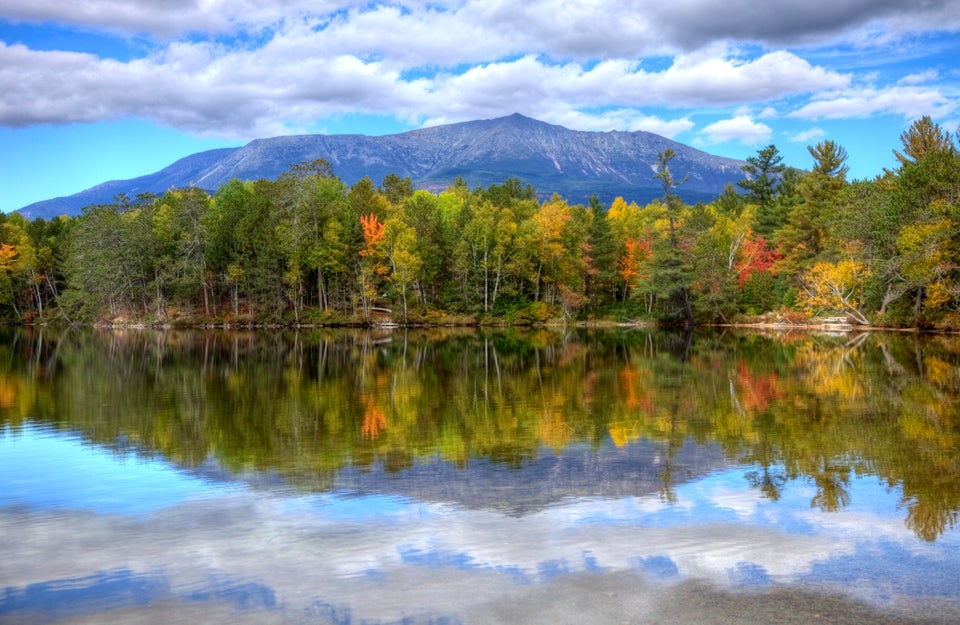 DenisTangneyJr via Getty Images
"The highest point in Maine is a grand gift to the state's citizens that also happens to be one end of the Appalachian Trail."
Why your hotel mattress feels like heaven (and how to bring that feeling home)
(NC) Choosing the right mattress is a long-term investment in your health and well-being. To make a good choice for your home, take a cue from luxury hotel-room beds, which are designed to support the sound sleep of tens of thousands of guests, 365 nights a year.
"When we're shopping for a mattress, we do lab testing, identify the best materials, bring in multiple mattress samples and have our associates test them," explains David Rizzo, who works for Marriott International. "We ask for ratings on comfort level, firmness, body support and movement disruption. It takes 12 to 18 months just to research and select materials."
Here, he shares his tips to pick the perfect mattress for your best sleep:
Understand your needs. People have different food and exercise preferences, as well as different sleep cycles. So, it's no surprise that everyone has unique mattress preferences. Not sure whether a firm or a soft mattress is better? Rizzo says the best gauge is to ask yourself, "Do I wake up with aches and pains?" If the answer is no, you're golden.
Foam versus spring. All mattresses have a core that is made up foam or innersprings or a combination of the two. Today's foam-core mattresses contain memory foam — a material engineered by NASA to keep astronauts comfortable in their seats. It's special because it retains or "remembers" its shape, yielding to pressure from the sleeper's body, then bouncing back once the pressure is removed.
An innerspring mattress has an encased array of springs with individual coils that are connected by a single helical wire. This wire creates continuous movement across the coil that minimizes disruption if the mattress is disturbed, such as by a restless sleeper. According to Rizzo, the innerspring is "bouncier."
Temperature preference. Consider how warm or cool you like to sleep, and factor in the construction of the mattress to find one with a temperature that suits you. The air space engineered into an innerspring mattress promotes ventilation, which some people find keeps them pleasantly cool. To accomplish the same purpose with a foam mattress (or the foam layer of an innerspring) it may be infused with metal, usually silver or copper, to help dissipate heat and humidity.
Need to test out the right mattress for your needs? Find the right fit during your next trip by booking your stay at marriott.com.
How to make the most of summer travel
(NC) One of the best parts of our short Canadian summers is the opportunity to enjoy them a little bit extra on long weekends. If you need ideas, check out these creative things to do whether you decide to stay in town or go away.
Do a dinner crawl. Pub crawls are fun for couples, friends and also families with older kids. For an exciting twist that stretches your dollars and lets you taste food from several spots before you get too full, try a dinner crawl. Eat apps at one restaurant, mains at another and dessert at another.
Go on a mini getaway. You don't need to go very far to enjoy a vacation – exploring a Canadian city over a summer weekend is great way to treat yourself to a holiday. Whether it's checking out the museums in Toronto or the parks in Vancouver, there's something for everyone. For upgraded benefits, special experiences and the best rates guaranteed, join Marriott Bonvoy and book direct on Marriott.com.
Host a potluck. Perfect whether you're staying at home or going to your cottage, gather friends and family together for some food and fun. A potluck is an easy and affordable way to host a big get-together and lets everyone try something new and swap recipes. Make the festivities extra special with a fireworks potluck, too – ask everyone to bring some fireworks or sparklers and put on a light show. Just be sure to follow local regulations for consumer fireworks.
Lottoland: Here's why Canadians love it!
Lotteries have been in existence for many centuries now and it's an open secret that most people enjoy playing a good lottery.
Asides from gauging your own luck, the thrill of playing, the anticipation of the results and the big wins every now and then is something most people look forward to. Since 1982, the lottery has been in Canada, but now there is a way to play both the Lotto and other international lotteries from Canada, all from the comfort of your home.
With Lottoland, all you need to do is register and get access to numerous international lotteries right from their website. The easy-to-use interface has all the information you need, and great amount of care has been taken to ensure that the online experience is similar—and even better—than if players were to visit each location personally.
The Powerball and Mega Millions lotteries are hitting record highs with their prize money, in what the organizers claim to be the largest jackpot in the history of the world. However, the U.S. has gambling laws that are state controlled and buying your ticket through an online broker can be considered gambling.
"No one except the lottery or their licensed retailers can sell a lottery ticket. No one. Not even us. No one. No, not even that website. Or that one," Powerball's website says.
Therefore, to stand a chance to win the $1.5 billion-dollar lottery jackpot it means you have to purchase your lottery tickets directly from a licensed retailer such as Lottoland.
Since 2013, Lottoland has been operating in Canada, rapidly growing in popularity amongst Canadians. Due to its easy of use and instant access to lotteries that were previously considered inaccessible—as Canadians had to travel all the way to the U.S. to purchase tickets in the past—Lottoland has attracted lots of visitors.
Currently, there about 8-million players on Lottoland, a figure that points to the reliability of the website.
One of the core values of Lottoland is transparency and that's why a quick search on the website would show you a list of all of their winners. Recently, a Lottoland customer was awarded a world-record fee of $137 million CND.
Also, due to the incredibly slim chances of winning the grand prize not everyone would take home mega-dollar winnings, but there are substantial winnings every day.
Securing your information online is usually one important factor when registering on any platform and as the site explains, "Lottoland works very hard to verify your information."
The site has a multi-verification process that will ensure that you confirm your identity and age before giving you a pay-out. However, in the rare case that a player has immediate luck and wins a lottery before completing the verification process, Lottoland will hold on to the winnings until they complete your verification.
While this might seem like a tedious process, it is very important as these safety features would ensure that your information wasn't stolen and ultimately your winning routed to another account.
Lottoland is licensed with the National Supervisory Bodies For Lotteries in several countries such as the United Kingdom, Italy, Sweden, Ireland and Australia—where it is called a wagering license. Typically, most gaming companies don't establish insurance companies as it entails that their activities have to be transparent and the must be highly reputable in the industry.
Nonetheless, Lottoland has no issues meeting up to these standards as they have established themselves as the only gaming sector company who has its own insurance company—an added advantage for new and existing users.
Lotteries aren't the only games Canadians enjoy playing and Lottoland recognizes this by providing players with other types of gaming. As an industry leader, video designers of online games often make them their first choice when it comes to publishing their works.
Online games such as slots, blackjack, video poker, baccarat, keno, scratchoffs, roulette and many others are always on offer at the Lottoland Casino. There's also the option of playing with a live dealer and a total of over 100 games.
Lottoland has received numerous rave reviews from its growing list of satisfied customer and their responsive customer service agents are always available to answer any questions users may have, along with solving challenges they may have encountered.
More and more Canadians are trooping to Lottoland in droves due to the unique experience of going to a casino without having to leave the comfort of their homes.