There's An Explanation For Why You Always Get Sick During Time Off
The end of the year is supposed to be a glorious break for me. I rarely take vacations that last longer than a few days (a habit to address another time), so the extended period off around the holidays is a dream. No responsibilities! No emails! Long stretches where I can binge-watch "Vanderpump Rules"!
It's also the time when I invariably get a monstrous cold and end up bedridden for a few days. Or stuck with a virus that follows me into the new year.
It's not just the winter when this happens: Tons of anecdotes from my co-workers, and a preponderance of gripes on the internet, suggest our bodies simply succumb to sickness the moment we take time off.
What gives? Are we just cursed by timing, or is there something deeper going on? Here's the expert scoop:
Your vacation prep might actually be a culprit.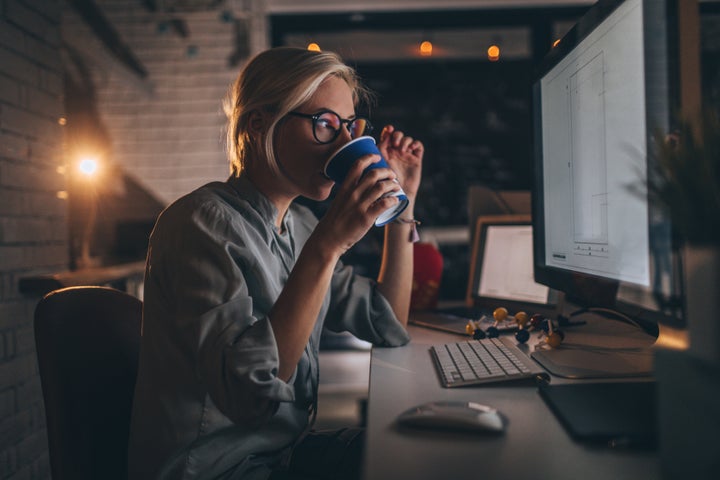 You might be in a state of bliss when you're on vacation, but chances are the days leading up to it are anything but. Maybe you're putting in long hours at work to prep for the days you'll be out of the office. Or perhaps you're skipping the gym to do laundry so you're not visiting home with a suitcase of dirty clothes. (Just me?)
These behaviors can throw your body ― and your immune system ― out of whack, according to Dr. Edo Paz, a physician for K Health, a primary care app, and clinical director at Heartbeat Health, a cardiovascular center in New York.
"You may be more stressed, fatigued, etc. in the days leading up to a vacation while making all the arrangements you need to make before going on vacation," he said.
It's important to keep up a balanced routine, even if you have an endless to-do list before you hit the road, Paz said.
"Do your best to keep your immune system as strong as possible during this vulnerable time," he said. "That means eat healthy, exercise, get plenty of sleep, keep your weight healthy and don't smoke or drink alcohol in excess."
You could be experiencing the 'let-down effect.'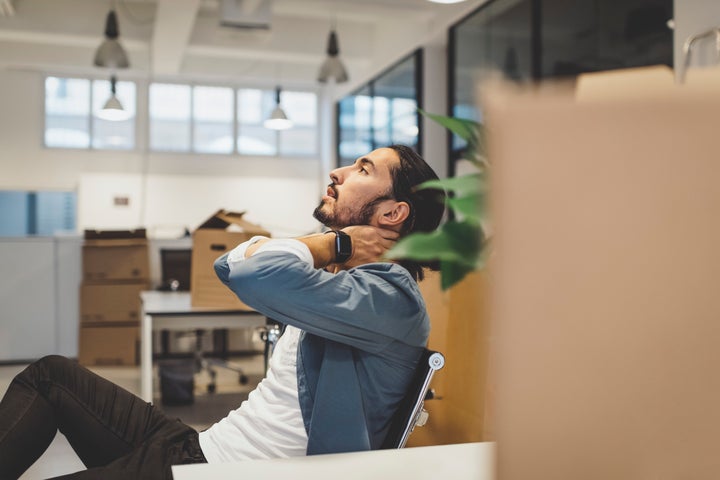 It's not just colds and the flu: Many people also notice an increase in mental health symptoms, chronic pain issues or other ailments when they're relaxed. This is known as the "let-down effect," and it typically occurs following an intense period of stress. As U.S. News & World Report put it in 2016:
Research has linked the let-down of perceived stress with an increase in flare-ups of pain and other ailments. One study found that people experience more panic attacks on the weekends, and a 2015 study from Taiwan found that holidays and Sundays have more emergency room admissions for peptic ulcers than weekdays do.
The best way to prevent this is to control your stress as much as possible in the first place. This can involve exercising, hanging out with friends, talking to a therapist or any other self-care routine available to you. (Here are dozens of other suggestions to browse.)
Traveling itself can mess with your immune system.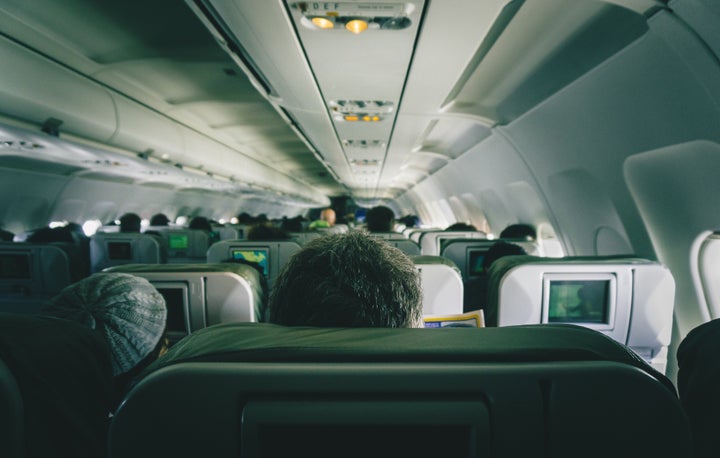 This one's a bit obvious: You come into contact with a lot of people, and therefore a lot of germs, when you're traveling through an airport or by train. That can make you more susceptible to getting sick.
"Many of these infections spread by tiny droplets made by people with the illness, which can remain in the air or on communal surfaces," Paz said. "This problem is particularly prominent on airplanes where there are a lot of people traveling in a small space with reduced air circulation and frequent traveler turnover."
Other Ways To Keep Yourself Healthy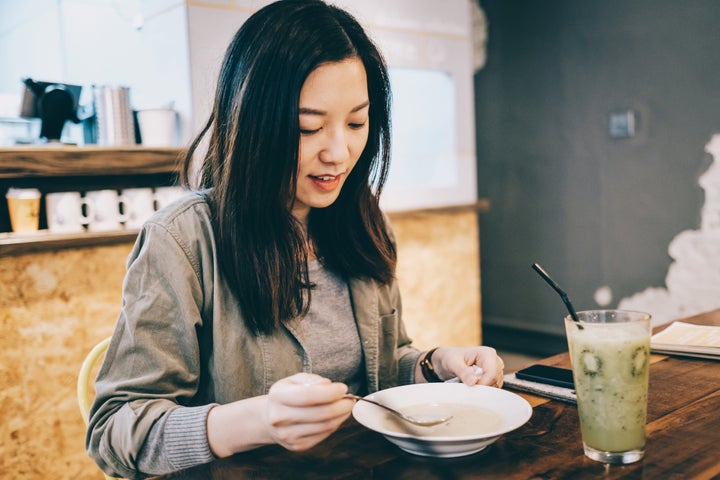 Aside from the tips mentioned above, Paz stressed the importance of prevention when it comes to illness.
"First of all, get your flu shot. The CDC recommends that all people older than 6 months of age get the flu shot each year," he said. (If you're wary of getting the shot because you're sick or you think it won't matter at this point in the season, these myth-busters about the vaccine should clear that right up.)
"Other than that, practice good hygiene," Paz said. "Wash your hands frequently and clean and disinfect commonly touched surfaces."
If you're already sick, assess how you feel before traveling. Setting off on a trip while ill could make your health worse and hurt others around you. And if you do decide to make the journey, "make sure to cover your sneezes and coughs with a tissue or your upper sleeve, [and] throw away all used tissues," Paz said.
Otherwise, the only adventure you'll be taking on your trip is from your bed to the pharmacy.
Dealing with baggage on your trip
(NC)Nothing is more embarrassing than having to unpack your baggage at the airport. It's common to overpack because you want to make sure you have everything you need for your trip – the right shoes, a jacket in case it's cold, a bathing suit in case there's a pool. But you must be mindful of the baggage restrictions. So, how can you be smart with your baggage when travelling?
The first thing to do is talk to your TICO-certified travel agent about the weight restrictions and number of bags you are allowed to take. Some airlines charge per bag, while others may offer one bag for free depending on weight.
You'll also need to know if there are security requirements for carry-on and checked baggage. For example, there may be prohibited items such as gels and liquids. These limitations vary from airline to airline and depends on if your flight is international or domestic, so you'll need to check the policy of the airline you're travelling with.
Naturally, you want to avoid incurring baggage fees, so talk to your travel agent, or contact the airline directly. You can also visit their website to review the luggage policy.
Here are a few more tips to help you manage your baggage when travelling:
Clearly label all baggage with your name, home address, and contact information
Place an identification tag inside the baggage in case the outside tag is torn off
Lock bags with CATSA/ACTSA travel locks
Put a colourful ribbon or other identifying marks on your bags so they are easily recognizable
Carry valuables in your hand luggage; jewelry, money, medications, important documents, etc.
You can't carry everything with you, so be smart when you pack. Take only necessary items and focus on your trip.
What travellers need to know if a destination wedding is cancelled
(NC) It's two weeks before you're scheduled to attend a destination wedding and then you get the call. The wedding has been called off.
Sure, you're upset for the couple, but now you're faced with plane tickets and hotel reservations. So, what can you do?
There's no reason why you can't go and enjoy the trip, but bear in mind you may face a price increase, especially if this was part of a group booking. Group bookings often include a minimum number of travellers to get the discounted price, as well as terms and conditions regarding changes or cancellations.
You could ask other travellers to come along to keep the group discount. But name changes often count as cancellations based on the terms of the vacation package and premium charges may apply. If you booked with a TICO-registered travel agency, website or tour company, it's better to contact them and ask about options before making any decisions.
While it's devastating for the couple who planned the destination wedding, the fact is that the cancellation affects all the confirmed guests. So, it's important to know your options so you can salvage an unfortunate situation. Always book with a TICO-registered travel agency, website or tour operator so you can circle back and find out what they can do for you.
Be safe not sorry when booking travel online
(NC) With so many travel websites available these days, many people are choosing to book their vacations from the comfort of their own home. Many travel websites are easy to navigate, and offer great vacation packages, so it seems to make sense.
But before you hit "submit", it's important to know what you're getting into. Here are a few tips that can make you more aware when booking travel online:
Look for the TICO registration number or logo. All Ontario travel agencies and websites must be registered with TICO, the provincial travel regulator that provides consumers with protections if they don't receive travel services. The registration number or logo is usually found in the About Us or Contact sections of the website.
Know where your credit card payment is going. Some websites are only search engines or booking agents for other providers.
Review the terms and conditions, particularly those that relate to cancellation, changes to bookings and refunds. Know what the travel agent or tour operator's responsibilities are.
Keep a paper copy of your transactions, correspondence and confirmations.
Double check which currency the prices are quoted in. You could be paying in Euros instead of Canadian dollars.
Keep in mind that tax amounts can vary in travel advertisements. Ontario travel agencies and websites can display their taxes in four different ways:

A total price
A base price plus total taxes, fees and additional charges
A base price with a detailed breakdown
All taxes, fees and additional charges.

Research your destination to find out if there are any travel advisories, which can be found on the Government of Canada website.
Check the online travel agency's website for a live-chat feature, email address or toll-free number to talk to a travel agent. Travel agents are a great resource to answer any questions you may have to ensure you are making an informed travel purchase.