IRS To Send Tax Refunds On Time Despite Shutdown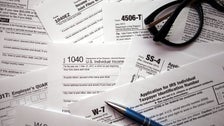 The federal government shutdown has now entered week three with no end in sight, but the Internal Revenue Service says tax refunds won't be hindered.
The agency will begin processing returns on Jan. 28 "and provide refunds to taxpayers as scheduled," it said in a press release Monday.
The news is likely a relief to Americans who had been wondering whether they'd receive their refunds on time given that a significant chunk of Washington has come to a screeching halt. Meanwhile, lawmakers are duking it out over a spending bill and President Donald Trump's demand that it include money for the border wall.
Despite the raging political battle, IRS Commissioner Chuck Rettig said he and his staff will make sure no one is left hanging when it comes to returns.
"We are committed to ensuring that taxpayers receive their refunds notwithstanding the government shutdown," Rettig said. "I appreciate the hard work of the employees and their commitment to the taxpayers during this period."
The agency also delivered the news via Twitter on Monday evening.
While Congress directed refunds to be given through an indefinite, permanent appropriation, the IRS added that it "has consistently been of the view that it has authority to pay refunds despite a lapse in annual appropriations."
The decision has yet to face any challenge from the Office of Management and Budget.
Although 70,000 IRS employees are furloughed, the agency has also announced that it "will be recalling a significant portion of its workforce."
For taxpayers, the news means they should proceed with filing returns as usual, but they are strongly encouraged to file online to cut down on the potential for errors and get their refunds faster.
Like To Shop From Your Phone? These 5 Apps Will Help You Save Big.
From cashback sites to coupon aggregators, there's no shortage of money-saving opportunities for savvy shoppers. But while many of these apps are great for people who shop from their laptops or even venture into physical stores, few work as well when shopping directly from a phone.
Even so, there are a few apps that make earning deep discounts on purchases easy for mobile shoppers. And I should know ― I've used them all. Often, you can stack the discounts from a few of these apps on a single purchase to multiply the savings. And if you use a rewards credit card to make the purchase? Now you're cooking with gas.
But first, a word of warning: These apps only save you money if you use them on purchases you were going to make anyway. If you get carried away chasing that rewards dragon, you're not really saving any money.
With that said, here are five tried-and-true apps that help you save money when shopping on your phone.
1. Wikibuy
Wikibuy is my favorite shopping tool thanks to several money-saving features. I started using the Wikibuy Chrome extension a few months ago to quickly see if any item I was considering purchasing could be found elsewhere for less. I use it alongside the Honey extension to run coupon codes before finalizing a purchase.
In addition to scouring the web for the best deals, Wikibuy also offers cash back on qualifying purchases and adds products I've viewed online to a "watchlist" that tracks price drops. It's basically the Swiss army knife of shopping tools ― one that's earned me an extra $8 and change on top of the savings I've scored so far.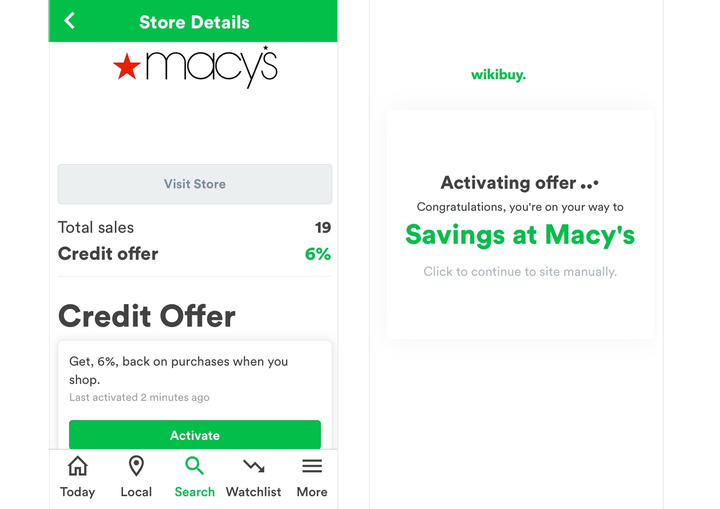 Fortunately, many of these great features translate well to the mobile app. You can search for a particular item and see which retailer is offering the lowest price, or search by store to find out what sales and cash back offers currently exist. In the example above, I searched for Macy's and found that Wikibuy was offering 6 percent cash back on purchases there at the moment. All I had to do was click "activate" to be taken directly to the Macy's site with my cash back reward waiting to be automatically applied.
2. RetailMeNot
RetailMeNot has been around for a long time, and though there are many competitors out there, I still find their app to be one of the most mobile shopping-friendly.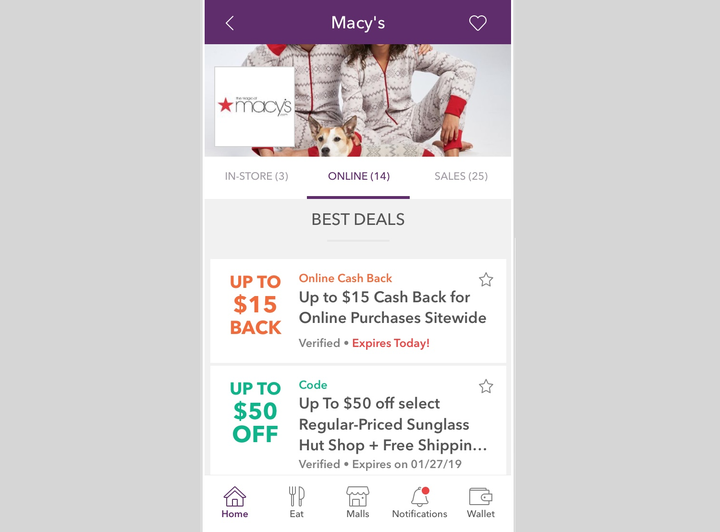 Before going through with a mobile purchase, use the RetailMeNot app to check for coupon codes and deals available through that retailer. You can filter by in-store coupons, online codes and official store sales. The coupons are crowdsourced, so they won't always work. However, the app will note whether codes have been verified by users and allows them to leave comments for others. Some purchases also qualify for cash back.
RetailMeNot's coupon codes are an easy way to stack savings. For instance, you might use Wikibuy to find the best deal on a particular item and activate a cash back deal. Then before you check out, you can check RetailMeNot for coupon codes. Make the purchase on a rewards credit card to earn extra points, and after the transaction goes through, your Wikibuy account will also be credited.
3. Paribus
To continue saving money after you've made a purchase, sign up for Paribus. The free tool tracks online purchases you've made by scanning your email for receipts and automatically submits claims for refunds when the price drops within the price protection window or is delivered late.
Paribus is a great tool because all the magic happens behind the scenes. I actually forgot I had signed up for it until I began receiving emails notifying me of claims Paribus had submitted. At first, I was a little freaked out that some app was contacting companies on my behalf and demanding money. But then I started receiving that money.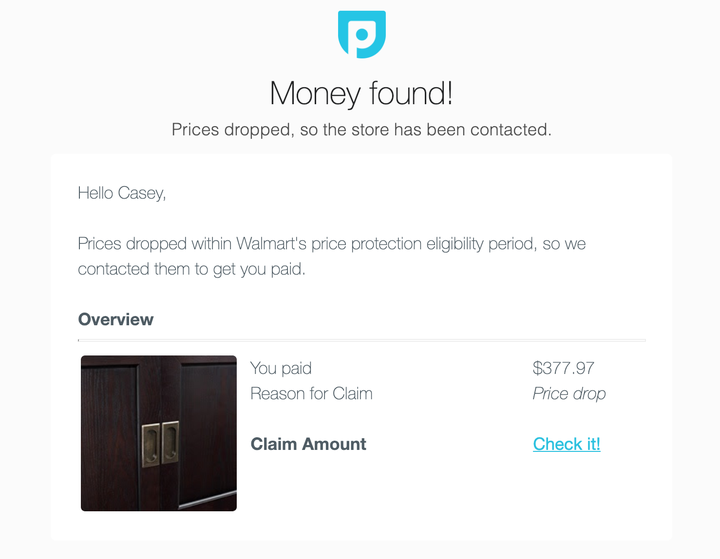 For example, I received an email from Paribus regarding an entertainment center I recently purchased from Walmart online (side note: don't ever buy an entertainment center online). The price had dropped within Walmart's price protection period, so Paribus automatically contacted the retailer to request a refund for the difference. Even though I ended up returning that piece of junk item, it was nice to know Paribus had my back. I've also received small refunds when Amazon Prime purchases arrived past the guaranteed two-day delivery window.
4. Dosh
Dosh (which is U.K. slang for "money") is a fairly new cash back app that's set itself apart from the competition. Rather than researching offers ahead of time and dealing with coupons or codes, Dosh's cash back system is more set-it-and-forget-it.
Simply link one or more credit cards to the app; when you make a qualifying purchase with that card, Dosh automatically applies your earnings ― up to 10 percent of the purchase price ― to your Dosh wallet. You can also browse the app for deals and click through to activate cash back.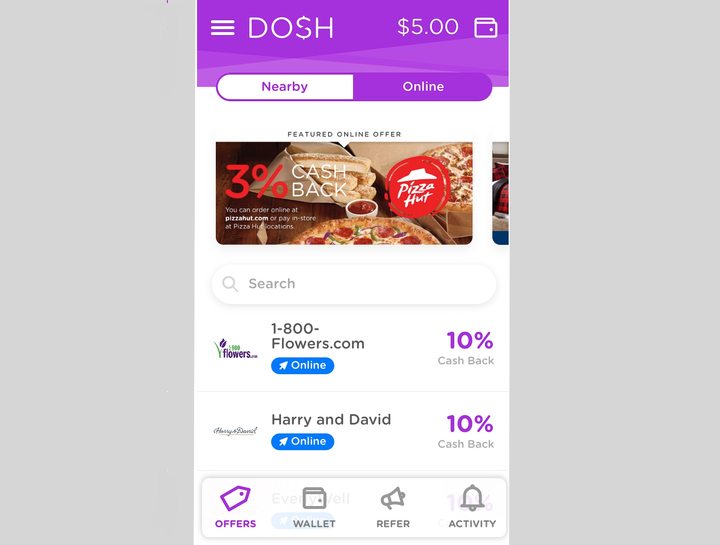 I recently signed up for Dosh and connected my rewards credit card to double up on earnings. I have yet to make a purchase, but I already earned a $5 bonus for linking my first card. Once I rack up at least $25, I can cash out via PayPal or direct deposit.
5. Drop
Drop is another fairly new cash back app that works similarly to Dosh, though it has a few limitations.
By linking your debit or credit card to your Drop account, you automatically earn points on qualifying purchases. Those points can then be redeemed for cash back in the form of gift cards to major retailers such as Amazon and Whole Foods. The downside is that you're forced to choose only five merchants from Drop's list that will qualify for points. Choose carefully, because you won't be able to change your selections. However, Drop also recommends one-time offers from other retailers that you can take advantage of.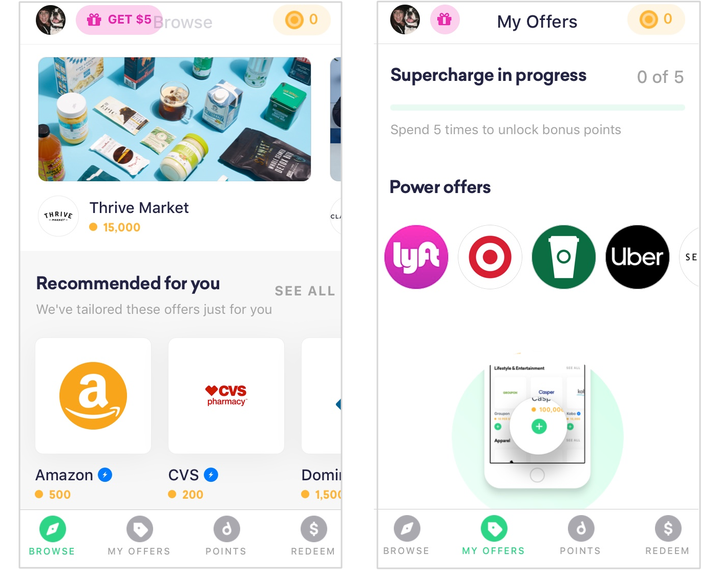 Cash is earned at a rate of $0.001 per Drop point (1,000 Drop points = $1). Dosh also recently implemented an earning cap of 5,000 Drop points per week ($5). Clearly, this is no get-rich-quick scheme. But considering you don't actually have to do anything to earn the points once your account is set up, you might as well add this app to your mobile shopping arsenal.
4 Signs Another Recession Is Coming ― And What It Means For You
Are We Headed For A Recession Soon?
Signs A Recession Is Coming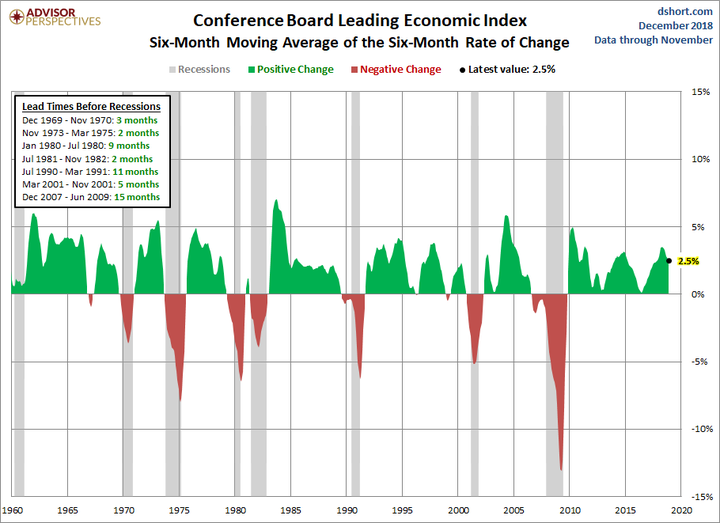 What Does This Mean For You?
Pay Off Your Student Loans Faster With These 7 Tips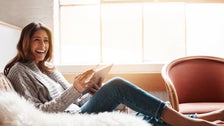 Wouldn't it be nice to finally get rid of that debt and be able to spend money on things you actually care about? The good news: There are a few strategies you can use to pay down those loans faster. Here are seven you can try.
1. Turn windfalls into extra payments.
One of the best ways to pay down your student loan debt fast is by making more than the minimum payments. Of course, "just pay more" isn't realistic advice for most people. But hear me out on this one: Even a few one-off extra payments can have a significant impact on your student loan balance.
For example, you could apply part of your yearly bonus from work or a tax refund to your debt, said Brian Walsh, a certified financial planner and financial planning manager at SoFi. Or you could participate in a challenge like dry January or a no-spend month to come up with the extra cash. It might feel painful to put something fun like a cash windfall toward your student loan debt, but the results can be dramatic.
Don't believe it? Say you have a $20,000 loan at 6 percent interest and 10 years left to pay it off. If you made just one extra payment of $100 each year, you'd pay off your loan five months sooner and save $315 in interest.
2. Split your payments in two.
Another trick you can use to pay off your loan faster is dividing your monthly payment into two. For example, if you have $300 due at the end of every month, make one payment of $150 on the 15th and a second payment of $150 on the 30th.
"This little trick could knock off an entire year of payments."

– Sean Moore, certified financial planner
Not only can this make payments a little easier to manage, since most people get their paychecks every other week, but "paying half every two weeks equals one extra payment made each year without even noticing the difference," said Sean Moore, a certified financial planner and founder of SMART College Funding.
That's because, on a monthly schedule, you'd make 12 payments per year. However, splitting payments among 26 weeks (52 weeks in the year, divided by two), you end up with 13 months' worth of payments over the same time period.
"On a typical 10-year repayment schedule, this little trick could knock off an entire year of payments (and interest)!"
3. Sign up for auto-pay.
Though it won't have the most dramatic impact on your student loan debt, signing up for automatic payments can knock off a bit of interest and help you put more cash toward the principal balance.
"This tactic allows your student loan servicer to automatically deduct your payment from your bank account each month. Besides ensuring that you pay on time and never miss a payment, some lenders may also give you a discount just for enrolling," said Janet Alvarez, a personal finance expert at Wise Bread. Usually, that discount is 0.25 percent.
4. Refinance.
If you have a steady income and good credit, you might qualify to refinance your student loans. Refinancing involves taking out a new loan and using the funds to pay off the old loan. Usually, people refinance their loans to achieve a new term length, a lower interest rate or both.
For instance, you might refinance a 10-year student loan to a term of seven years. It would result in higher monthly payments, but you'd pay the loan off faster and save money on interest. And if you can refinance to a lower interest rate as well, more of your money will go toward paying down the balance as fast as possible.
Let's take our $20,000 loan example from above. With 10 years left at 6 percent interest, your monthly payments would be $222.
Now let's say you refinance to a slightly lower rate of 5 percent. Your bill would drop to $212. Not a huge difference, sure. But what if you kept paying $222 each month despite the new lower bill? You'd knock off six months and $335 in interest from your loan. Now imagine what would happen if the interest rate difference was even bigger.
Travis Hornsby, founder of Student Loan Planner, suggests creating a refinancing ladder to maximize your savings. "The way you do this is start with a payment you can afford pretty easily, say, a 10- or 15-year loan. Pay extra when you have extra, and you'll cut down the amount that you owe rapidly," Hornsby explained. "After a couple of years, you can refinance again to a seven-year loan, often with the same payment but with a lower interest rate. Finally, you could refinance one more time to a five-year loan before you finish paying off the entire amount."
Keep in mind that you should work with a lender that doesn't charge loan origination fees, which might cancel out interest savings. It's also a good idea to weigh the risks of refinancing federal student loans, because doing so would change them to private loans and permanently forfeit federal protections such as income-driven repayment and forgiveness options.
5. Join a company that offers repayment assistance.
If you're looking to change jobs, it's worth looking into companies that help pay student loans as a benefit.
"These programs will give you money toward your student loans simply for working at the company."

– Adrian Nazari, CEO and founder of Credit Sesame
"More and more employers are embracing an employee benefit called student loan repayment assistance," said Adrian Nazari, CEO and founder of Credit Sesame. "Unlike tuition reimbursement, where you get paid for going to school, these programs will give you money toward your student loans simply for working at the company.
Only a small percentage of companies currently offer this perk, but those that do include Fidelity, Aetna and Staples. "The amounts vary from as little as $500 per year to $10,000 per year," Nazari said.
6. Volunteer.
According to Nazari, there are organizations that offer student loan repayment assistance in exchange for working on nonprofit projects. For example, SponsorChange and similar organizations match volunteers who have sought-after skills with sponsors who fund student loan payments for each project completed.
"You do need to adhere to their guidelines and successfully complete the program according to their requirements in order to qualify for loan repayment assistance," he said. "But it can be a great way to give back while making a dent in your student debt."
7. Pay according to your personality.
The debt snowball method is ideal for people who need to experience wins right away. "With this strategy, you'll begin paying the smallest balance off first," Anderson said. "Continue to make the minimum payments on your other accounts and put as much money as you can towards the smallest balance." Once the smallest balance is paid off, combine the amount you were paying on that balance with the minimum payment on your next-smallest balance, and so on. "This strategy can help keep you motivated and encouraged since you should start to see some results right away," Anderson said.
If you're more about saving as much money as possible, you might want to give the debt avalanche a shot. "With this method, you throw the largest payment you can at your highest-interest-rate debt every month, while paying the minimum payments on your other debts." By focusing on interest rates rather than the balances, you save more money overall.
A final thought:
Keep in mind that as annoying as student loan debt is, it might not always be the most urgent financial matter to address.
"Before aggressively paying down your student loans, you should make sure you paid off high-interest debt such as credit cards or personal loans," said Walsh. "You should also make sure you are saving enough for your long-term goals," he said ― think retirement ― since, over time, the returns from investing have been higher than the interest rate most people pay on student loans.
So if you have most of your financial ducks in a row and your student loans are the last thing holding you back, by all means, pay them off as fast as you can.