This Type Of Store May Actually Survive The Amazon Era
[ad_1]

On a recent Thursday evening, hours after closing, Francine Delarosa pulled up a moving box in the dismantled office of her 4,000-square-foot boutique. She sat down on the makeshift chair for a moment and cried. Then she got up, and continued packing.
"I had a little crying moment about the fear of change," Delarosa told HuffPost over the phone from her store in North Miami Beach, Florida. 
When Delarosa first opened her capacious children's boutique store, Give Wink, in the early 2000s, the veteran retailer was optimistic about her success ― so much so that she signed a 15-year lease on the space. Like most other store owners at the time, she couldn't have anticipated how the internet, and Amazon in particular, would upend the entire retail industry.
Today, Delarosa, must scrap and fight for every sale she makes. And just like other small retailers, she's had to reinvent her brand to keep a steady stream of customers coming through her door and not just online shopping from the couch.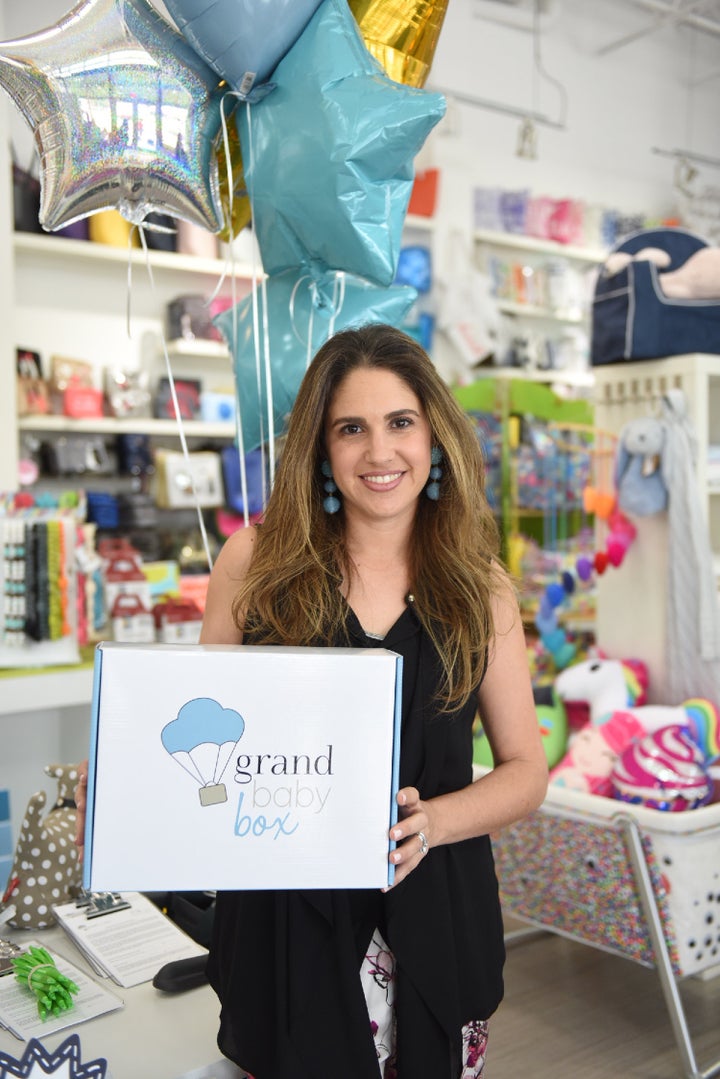 Delarosa is in the process of downsizing to a 1,000-square-foot space and cutting her staff from 10 people to three. She'll continue to personally curate every item in the store and on the site, and will soon design and manufacture her own private labels. She'll also be focusing more of her attention on the concierge piece of her business – nursery design, personal shopping and baby registries, because in the end, her deep-seated knowledge of the industry and hands-on approach is what distinguishes her from other dot-coms that sell children's products.
"In 2018, the success of the retail brand … isn't the physical space or even the product selection," Delarosa told HuffPost. "The reality is, all of that is replicable. What's not replicable is the relationships and the knowledge, and the way you put all of that together."
To survive today, retailers have to carve out a niche that makes them indispensable. But what Delarosa's store and other children's boutiques may have working in their favor compared to other stores is that parents, especially new ones, are so anxious about getting the big-ticket items right.
Whether shopping for a stroller, car seat, crib or mattress, they'll make more of an effort to walk into a physical store and talk to a retailer who can field multiple questions and direct them to the products that best suit their needs.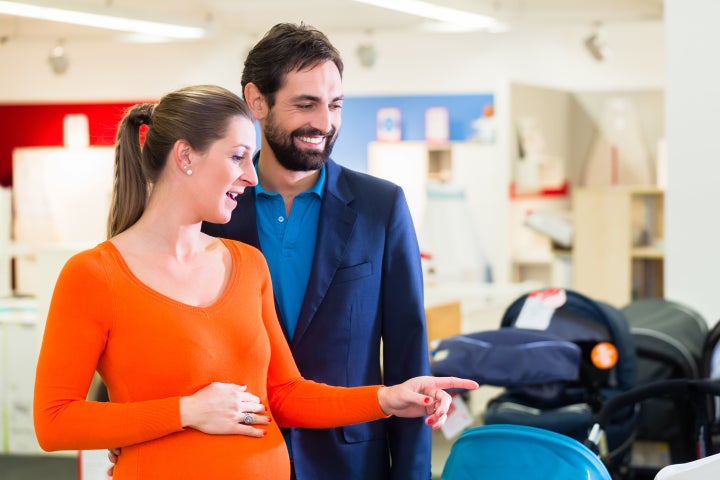 "For a new baby, safety is a big concern," said Peter Roberge, store manager of Albee Baby, a New York City-based children's boutique that's been around since 1933. "They want to make sure they touch and feel something; they want to make sure they know how to operate the products they're purchasing and get the product that operates best for them."
Boutiques, in general, are having something of a moment right now, particularly among young people. According to Forrester, a research and advisory firm, 43 percent of millennials, those who are 25 to 34, say they would rather shop at small local stores, as opposed to big national chains. 
Overall, the stores that have the best chance of surviving today are either big, maximum tax-paying and low-leverage retailers ― like Macy's, Marshalls and Target ― or specialized, experiential and small-scale stores, said Jan Kniffen, a former retail executive who now consults for investors in retail properties. 
"People like shopping in these sweet little stores because they like the feeling and the experience," Kniffen said. "Retail is becoming extraordinarily experiential. Even the big stores are trying to be much more experience-oriented. They're trying to feel like the little stores."
It's one potential bright spot in a very grim period for brick-and-mortar stores.
Retail is becoming extraordinarily experiential. Even the big stores are trying to be much more experience-oriented. They're trying to feel like the little stores.
Jan Kniffen, former retail executive
Parents, however, may be defying some of those trends, which could be good news for owners of children's stores. According to Cassandra, a trend forecasting, research and brand strategy firm, 78 percent of parents in the United States would rather shop in stores than online.
But they're not going to shop just anywhere.
Millennials are parents to half of today's children and make a "significant" contribution to the $1 trillion parents spend yearly on stuff for their kids, according to the National Retail Federation. This demographic also prioritizes good service over convenience, according to NRF. And 44 percent of millennials say they only support brands that align with their political and social views. 
For many mom and pop children's stores, it's about getting that customer in the door once and showing them what they can gain from shopping in person.
Jessica Rone, 35, a resident of Manhattan and mom to a 1-year-old, told HuffPost that she does most of her research for products and shopping online. At any given time, she'll have "1,000 tabs open" on her computer, investigating the best items to buy for her son.
On a Friday afternoon earlier this month, Rone ventured into Albee Baby on the Upper West Side for the first time because she had a gift certificate that was expiring. She said she was surprised by what she was able to learn there.
"I'm shocked by how much stuff they have," she said. "There are so many things here I didn't know existed."
For others, there are elements of nostalgia and doing the right thing. On that same day, Bart and Joan Auerbach were also shopping in Albee Baby for bath toys and other knickknacks for their granddaughter. The last time they were in the store was 40 years earlier when they were shopping for their own son. 
"It's a famous store," Joan Auerbach said. "A lot of stores are closing in our neighborhood. It's really a loss for the neighborhood."
But while many parents and grandparents may appreciate picking the brains of veteran retailers, that doesn't necessarily translate into sales, which is one of the most frustrating challenges retailers face.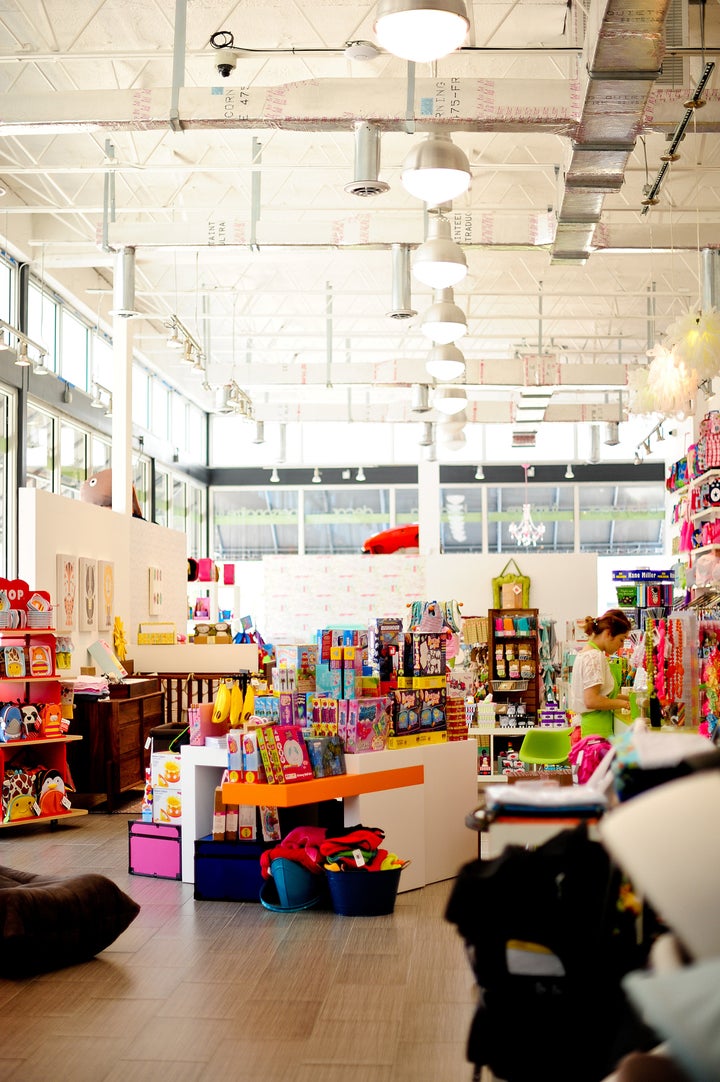 "We get customers who use our knowledge, allow us the opportunity to show them aspects of various different products," Roberge said. "But when they're ready to pull the trigger, that may happen while they're sitting at their desk at work or at 3 a.m. while they're on their laptop."
Some customers may have no intention of ever buying from the store and just lap up all the information they can get. Then, once they decide on a product, they'll hunt down the best price on the internet.
We get customers who use our knowledge … but when they're ready to pull the trigger, that may happen while they're sitting at their desk at work or at 3 a.m. while they're on their laptop.
Peter Roberge, store manager of Albee Baby in New York City
One way Albee Baby has tried to solve this problem is by building up its web presence, considered a venerable force in the industry. The company offers competitive pricing and has enough inventory in its warehouse to "fill a stadium," Roberge said.
The store itself also offers a warm, welcoming feel that a website can't. Staff members dole out treats to pets who come through. Breastfeeding moms stretch out on the comfortable gliders in the back of the store and feed their babies.
Delarosa faces the very same problem and said she's moving toward only housing products in her store that "support" her business ― those that strictly enforce "map pricing," for example. (That's a minimum price resellers agree they won't sell below.) 
While children's stores may have a slight advantage over other retailers, they're not necessarily safer. Gymboree, a major children's clothing brand, filed for bankruptcy in 2017 due to growing competition, mounting debt and the demand for cheaper prices, CNBC reported. The company underwent a rebranding and relaunched in July. Children's Place, another mainstream retailer, will close 300 stores by 2020 and will also expand its presence on Amazon.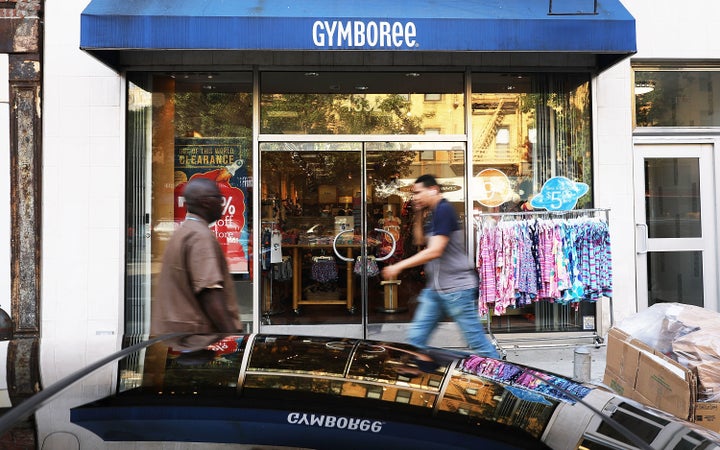 Smaller-scale children's stores are not immune to the risks, either. Giggle, a specialty children's boutique that had stores in San Francisco, New York City and Denver, was considered a leader in the industry and one that Delarosa looked up to, she said. Without much warning, the stores suddenly closed in 2017. 
"If Giggle, who was the most solid specialty store name in our industry, went under, any of us can go under," Delarosa said. "If we don't change, none of us will survive."
The children's stores that will make it, according to Kniffen, are those that assiduously listen to customers and cater to and respond to their needs. 
"The children's stores that have survived a long time, they have treated every customer like their kid is the most important person in the world," Kniffen said. "As the times changed, they walked right alongside that customer, they figured out what was important to that customer, and they altered their store to reflect that. The ones that don't, they go broke."
This is part of our six-story series spotlighting the current state of retail in America. 
[ad_2]

Source link
U.S. Charges Chinese Tech Giant Huawei, Top Executive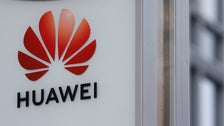 WASHINGTON (AP) — The U.S. Justice Department is filing charges against Chinese tech giant Huawei.
A 13-count indictment was unsealed Monday in New York charging Huawei, two of its affiliates and a top executive at the company.
The charges include bank fraud, conspiracy to commit wire fraud, and violating the International Emergency Economic Powers Act.
A separate case filed in Washington state charges Huawei with stealing trade secrets from T-Mobile.
Meng Wanzhou, the company's chief financial officer, was arrested in Canada on Dec. 1. Prosecutors allege she committed fraud by misleading American banks about Huawei's business deals in Iran.
Prosecutors charge Huawei used a Hong Kong shell company to sell equipment in Iran in violation of U.S. sanctions.
Huawei is the world's biggest supplier of network gear used by phone and internet companies.
24 Million Mortgage And Bank Loan Documents Leaked Online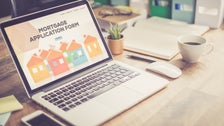 A trove of more than 24 million financial and banking documents, representing tens of thousands of loans and mortgages from some of the biggest banks in the U.S., has been found online after a server security lapse.
The server, running an Elasticsearch database, had more than a decade's worth of data, containing loan and mortgage agreements, repayment schedules and other highly sensitive financial and tax documents that reveal an intimate insight into a person's financial life.
But it wasn't protected with a password, allowing anyone to access and read the massive cache of documents.
It's believed that the database was only exposed for two weeks — but long enough for independent security researcher Bob Diachenko to find the data. At first glance, it wasn't immediately known who owned the data. After we inquired with several banks whose customers information was found on the server, the database was shut down on January 15.
With help from TechCrunch, the leak was traced back to Ascension, a data and analytics company for the financial industry, based in Fort Worth, Texas. The company provides data analysis and portfolio valuations. Among its services, the Ascension converts paper documents and handwritten notes into computer-readable files — known as OCR.
Sandy Campbell, general counsel at Ascension's parent company, Rocktop Partners, which owns more than 46,000 loans worth $4.4 billion, confirmed the security incident to TechCrunch, but said its systems were unaffected.
"On January 15, this vendor learned of a server configuration error that may have led to exposure of some mortgage-related documents," he said in a statement. "The vendor immediately shut down the server in question, and we are working with third-party forensics experts to investigate the situation. We are also in regular contact with law enforcement investigators and technology partners as this investigation proceeds."
An unspecified portion of the loans were shared with the contractor for analysis, the statement added, but couldn't immediately confirm how many loan documents were exposed.
TechCrunch has learned that the vendor is New York-based company OpticsML. Efforts to reach the company were unsuccessful. Its website is offline and its phone number was disconnected from service.
In a phone call, Campbell confirmed that the company will inform all affected customers, and report the incident to state regulators under data breach notification laws.
From our review, it was clear that the documents pertain to loans and mortgages and other correspondence from several of the major financial and lending institutions dating as far back as 2008, if not longer, including CitiFinancial, a now-defunct lending finance arm of Citigroup, files from HSBC Life Insurance, Wells Fargo, CapitalOne and some U.S. federal departments, including the Department of Housing and Urban Development.
Some of the companies have long been defunct, after selling their mortgage divisions and assets to other companies.
Though not all files contained the highly sensitive and personal data points, we found: names, addresses, birth dates, Social Security numbers and bank and checking account numbers, as well as details of loan agreements that include sensitive financial information, such as why the person is requesting the loan.
We verified the authenticity of data by checking a portion of names in the database with public records.
"These documents contained highly sensitive data, such as Social Security numbers, names, phones, addresses, credit history and other details which are usually part of a mortgage or credit report," Diachenko told TechCrunch. "This information would be a gold mine for cyber criminals who would have everything they need to steal identities, file false tax returns, get loans or credit cards."
Although the documents originate from these financiers, one bank — Citi, which helped to secure the data — said it had no current relationship with the company.
"Citi recently became aware that a third party, with no connection to Citi, was storing certain mortgage origination and modification documents in an unsecure online environment," said a Citi spokesperson. "These documents contained information about current or former Citi customers, as well as customers from other financial institutions. Citi notified law enforcement, initiated a thorough forensic investigation and worked quickly to ensure the information could no longer be publicly accessed."
Citi confirmed that "third party is a vendor to a company that had purchased the loans and we have found no evidence that Citi's systems were compromised."
The bank added that it's working to identify potentially affected customers.
Dozens of other companies are affected, including smaller regional banks and larger multinationals.
A Wells Fargo spokesperson said the data was obtained by Ascension from other entities that purchased Wells Fargo mortgages. HSBC said it was investigating if any of its customers' data, including past customers, and confirmed it had "no vendor relationship with Ascension since 2010." When reached, CapitalOne did not comment at the time of publication. A Housing and Urban Development spokesperson did not respond to a request for comment. The department is currently affected by the ongoing government shutdown. If anything changes, we'll update.
It's the latest in a series of security lapses involving Elasticsearch databases.
Updated at 5pm ET: with comment from HSBC and additional details regarding OpticsML.
Got a tip? You can send tips securely over Signal and WhatsApp to +1 646-755–8849. You can also send PGP email with the fingerprint: 4D0E 92F2 E36A EC51 DAAE 5D97 CB8C 15FA EB6C EEA5.
Brandon Truaxe, Founder of Deciem Skin Care Company, Is Dead At 40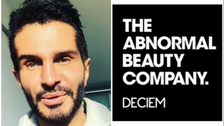 Brandon Truaxe, the former CEO and founder of the skin care company Deciem, has died at age 40.
An executive at the company confirmed Truaxe's death in an email to Vox, which also obtained the email sent by acting CEO Nicola Kilner to Deciem's staff.
"I can't believe I am typing these words. Brandon has passed away over the weekend. Heartbroken doesn't come close to how I, and how I know many of you will be feeling," read the email, which also indicated that the company's "offices, warehouses, factories and stores" would all be closed Monday to "take the time to cry with sadness, smile at the good times we had, reflect on what his genius built and hug your loved ones that little harder."
A spokesperson for the Estée Lauder Cos., a minority investor in Deciem, told HuffPost: "Brandon Truaxe was a true genius, and we are incredibly saddened by the news of his passing. As the visionary behind Deciem, he positively impacted millions of people around the world with his creativity, brilliance and innovation. This is a profound loss for us all, and our hearts are with Nicola Kilner and the entire Deciem family."
Representatives of Deciem did not immediately respond to HuffPost's request for comment, but they did post a heartfelt message about Truaxe on their Instagram page.
"Thank you for every laugh, every learning and every moment of your genius. Whilst we can't imagine a world without you, we promise to take care of each other and will work hard to continue your vision. May you finally be at peace. Love, (forever) your DECIEM," they wrote.
The Toronto-based company, nicknamed "The Abnormal Beauty Company," was called Deciem after Truaxe's intention to launch 10 lines under the brand's umbrella, though the brand has now exceeded that. Arguably its most famous line, The Ordinary, has gone on to achieve near-cult status for its affordable prices and ubiquity. The line is currently sold at Sephora.
As for Truaxe, he has had a multitude of highs and lows with the company. On the heels of a near-rave review in The New Yorker in early 2018, Truaxe began to appear erratic on social media and use the company's pages to post bizarre messages and videos. By the end of the year, Estée Lauder took legal action against him, and Truaxe was ousted by a judge as CEO. Kilner has been the acting CEO ever since. Additionally, Truaxe was issued a restraining order by several executives at Estée Lauder.
While the cause of Truaxe's death is currently unknown, a report published in Canada's Financial Post in December 2018 indicated that he'd been previously hospitalized for mental health issues several times and had problems with drug use. 
The response on social media has been widespread, as many fans of his skin care brand mourn his death:
This article has been updated with comment from Estée Lauder Cos. and a message posted by Deciem.