Are Preferred Life Insurance Rates On Their Way Out?
[ad_1]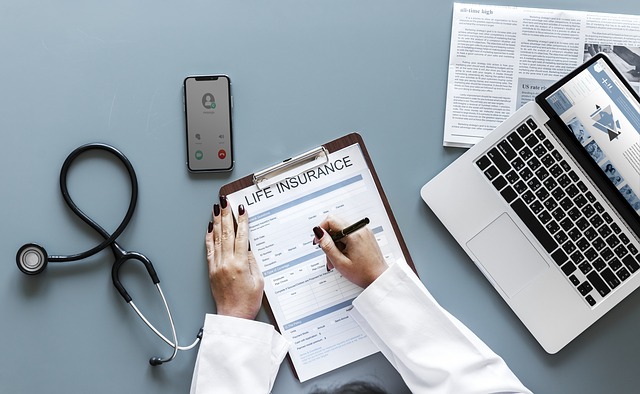 A notification was recently sent out by Manulife  regarding changes to their Healthstyles® program
"Consistent with our expanded accelerated underwriting limits, for new coverage issued with a coverage date of
November 6, 2018
or later, only Healthstyles 3 and 5 will be available for Family Term, Family Term with
Vitality
and Business Term for ages 18 to 50 and for amounts up to and including $1,000,000. Note that Healthstyles 1, 2 and 4 will still be available for certain policy changes."
Manulife's announcement follows a strong trend in the industry towards automated underwriting. This became very popular in the early 1990's, however, this comes with challenges to the insurance companies and to brokers. Preferred rates can put a squeeze on profitability and be challenging for brokers to explain to clients. Many on-line software tools use preferred rates as a default rate to lure consumers but most consumers don't qualify for preferred rates and there can be many different tiers of preferred rates. This often creates a frustration for the broker and consumers who don't qualify.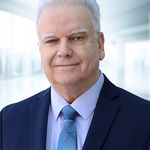 Having said that, as noted by independent broker Richard Parkinson preferred rates can offer consumers substantial savings over standard life insurance rates. Richard AKA Mr. Spreadsheet offered the charts below as examples: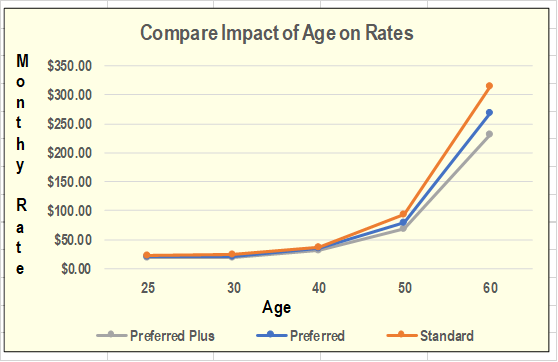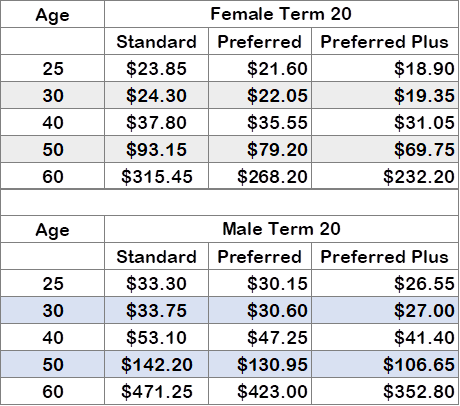 Richard also had this to say,
"Canada Life has also eliminated the preferred (middle) category for $1M or less. Several other companies, e.g. Assumption Life, Humania, Western Life, etc. never offered preferred rates, based on they felt their rates were competitive enough already. Manulife stated in their announcement that this change was due to accelerated underwriting, which seems to automate the decision as much as possible, focus on lifestyle more, and minimize the expense of paramedicals and lab tests when the monthly premium is small to begin with. Underwriting 3 rate categories rather than one is a lot more expensive, and I believe it is a trend that will continue. Manulife is also a trend setter, so when they introduce a fundamental change, many other companies soon follow suit. Lastly there seems to also be a trend by several companies to do more direct to consumer web-based marketing of life insurance, so they want to keep it as simple as possible. Unfortunately, this direct web-based marketing is not in the best interest of most consumers, and is typically more expensive for the consumer than dealing with a broker"
Here is what some other industry experts had to say about the issue and whether preferred rates may be on their way out and how this may impact consumers:
Lawrence Ian Geller,  President of L.I. Geller Insurance Agencies and Founder of ForAdvisorsOnly.com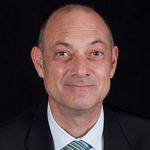 "It certainly saves insurance companies that use it a great deal (as it does with mortgage, creditor and association / affinity sales).
Assume that underwriting a policy with a human underwriter costs $75 – $300 for simple cases.
Assume that underwriting a policy with Automated Underwriting (AI) costs $5 – $15 for simple cases.
Assume that any complicated cases are declined or rated automatically by AI at no increased costs.
Assume that any complicated cases are reviewed for a decision when u/w by a human at an additional cost of $X.
Assume that 2% of all term policies result in claims and that all policies that had been underwritten by AI are then reviewed by a human and that the insurance company's first position for any potential undisclosed item is to decline or vitiate ab initio.
Assume that only those term policies that result in claims that had been issued in the 24 preceding months are reviewed and that the company's first position is to honour the claim.
(all assumptions are completely arbitrary)
This may be seen to be alarmist by those insurance companies and Fintech companies that advocate this form of u/w, but from the perspective of a consumer they might be real concerns. After all, people buy insurance so that if their beneficiaries have to claim they are paid without question, not just so that they can pay a premium.
And then there are the Privacy and Big Data Issues associated with AI underwriting, the potential for those databases to be hacked."
Ben Therrien, Independent Broke with Zoobla Financial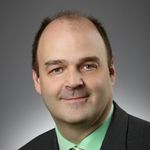 Gone are the days where any little thing could get your policy rated. For having HBP, Diabetes, Cancer history, Heart Attack, Rheumatoid Arthritis, fibromyalgia, DUI, driving infractions, Drug & Alcohol history and mental disorders like anxiety or depression, could get you rated from 50%-400% or even decline.
Now simplified insurance is available with pricing that NEVER gets rated. For most people with extra risk factors, they can pay far less than a traditional rated policy.
Cheaper for people with extra risk factor
Approved faster, 1-2 days versus weeks or sometimes months
No need to give blood or meet with a nurse
Fewer questions
Generally a much easier, smoother process to obtain coverage at a reasonable rate.
Less than 2% of the population don't qualify for some level of simplified insurance. Even these people can get guaranteed insurance if they are 85 or younger.
New world, new options, simplified is being appreciated more and more by the healthier applicant who just want a simpler and quicker way to get coverage.
Ayal Alalouf, Regional Vice President, Canada Protection Plan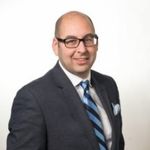 We believe that every Canadian is entitled to obtain good coverage at reasonable premiums. With Simplified Issue, the client knows exactly what they are getting in a short turnaround time. And with advanced technology, which is one of Canada Protection Plan's strategic advantages, we are making it easier for advisors to do business with us via our eApp platform, one of the easiest & simplest in the industry.
Kaitlin Lindsay, Regional Sales Representative, Humania Assurance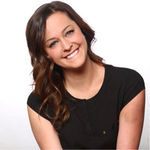 The simplified issue market is something that has evolved over the last few years. What we thought was normal is not – this speaks to what Humania Assurance does as a company, I have learned from the great Michael Suska: "just because something has always been done a certain way does not mean we have to do it that way" – Michael is my role model and mentor and I value everything he has taught me as a wholesaler. I cannot speak for many however I can say – we have evolved and changed with the times.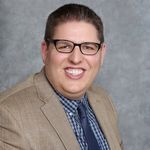 They will likely continue to disappear as it appears consumers would rather have a smoother underwriting experience and are willing to trade off a bit of pricing to make that happen. If I'm a client and I have to pay a few more dollars a month and I don't have to do a blood test, I'm probably choosing that option.
Great-West, London and Canada Life are in the process of launching a new faster issue service called Simple Protect that will be rolling out to the market in the next few months and this streamlines the process. You will likely see more and more of this and the trade-off is less underwriting. While there is no change to pricing at the moment, if you are watcher of the industry, you could imagine that the future will be some slightly different pricing for a better client and Advisor experience.
[ad_2]

Source link
Multiple trucking violations by Humboldt semi driver noted in government report Canadian Underwriter
MELFORT, Sask. – A Saskatchewan government report says the driver of a semi-truck should not have been on the road the day he flew through a stop sign and caused a crash with the Humboldt Broncos team bus.
The report filed during the sentencing hearing for Jaskirat Singh Sidhu notes 51 violations of federal trucking regulations on drivers' hours and 19 violations of Saskatchewan trip inspection rules.
It includes the 11 days prior to the April 6, 2018, crash at a rural intersection that killed 16 people and injured 13 others.
"If Jaskirat Singh Sidhu had been stopped and inspected on April 6, 2018, prior to the incident he would have been placed under a 72-hour out-of-service declaration … preventing him from operating a commercial vehicle," says the report.
The document is signed by two senior Saskatchewan government officials and is included in the RCMP's forensic collision reconstruction report.
It expresses concerns about the distances Singh was driving as well as the amount of time he took off to rest.
The report notes that if Singh had accurately documented his time at work on April 1 it 'would have resulted in the driver being in violation of the maximum on-duty time of 14 hours for the day."
The report says questions remain about what happened the day of the crash.
"We have strong concerns regarding the timelines of Jaskirat Singh Sidhu's day on April 6, 2018, as there are unanswered questions as a result of the incomplete log on that day," it says.
"The identified mileage and distances required to travel to the locations identified in the log and known locations also cause concerns."
Sidhu had been driving for about a month before the crash occurred.
The owner of the Calgary-based trucking company, Sukhmander Singh of Adesh Deol Trucking, faces eight charges relating to non-compliance with federal and provincial safety regulations in the months before the crash.
They include seven charges under the federal Motor Vehicle Transport Act: two counts of failing to maintain logs for drivers' hours, three counts of failing to monitor the compliance of a driver under safety regulations, and two counts of having more than one daily log for any day.
Signs of progress on national flood program for Canada Canadian Underwriter
Canada is making good progress on a national flood program, pending a final decision by federal, provincial and territorial (FPT) ministers responsible for emergency management.
"What they are looking at is one national insurance solution to improve outcomes for high-risk Canadians across the country," Craig Stewart, vice president of federal affairs at Insurance Bureau of Canada (IBC) told Canadian Underwriter in an interview Tuesday. "There may be regional insurance pools adapted to local conditions, but it would be nationally coordinated."
FPT ministers responsible for emergency management have mandated IBC to lead a national working group to take a look at options and what they would look like. IBC provided three options:
A pure market approach (like in Germany and Australia) where governments exit disaster assistance
A broadened version of the status quo, but with better-coordinated insurance and disaster assistance
Deployment of a high-risk pool analogous to Flood Re in the United Kingdom.
The next step is for the working group, which Stewart chairs, to cost out the pool. "The pool needs to be capitalized as it was in Flood Re," Stewart said. "So, we need to figure out where that money is going to come from. Is it going to come from governments? Is it going to come from insurers? Where is it going to come from?"
A final decision will be made by ministers after the high-risk pool is costed, which Stewart expects to be completed by June. Decisions on eligibility, how to capitalize the pool, and on any cross-subsidization await the results of that costing analysis.
In addition, this spring, the ministers will hold a technical summit on flood data and science. "Our view of the risk many not align with the government's view of the risk," Stewart said. "We need to bridge the gap. This symposium is going to focus on essentially the data and science of flood modelling."
In early 2020, there will be the launch of a consumer-facing flood risk portal. IBC has been working with the federal government to develop the authoritative flood portal, where consumers can discover their risks and what to do about them.
"Elevating consumer awareness of flood risk is key," Stewart said. "Consumers aren't going to be incented to protect themselves or to buy insurance unless they know their risk."
In May 2018, FPT ministers responsible for emergency management tasked IBC to lead the development of options to improve financial outcomes of those Canadians at highest risk of flooding. IBC worked with a wide range of insurers, government experts, academics and non-governmental organizations to produce the three options, which were tabled with ministers last week.
The ministers released the first-ever Emergency Management Strategy for Canada: Toward a Resilient 2030 on Jan. 25. The document provides a road map to strengthen Canada's ability to better prevent, prepare for, respond to, and recover from disasters.
"In less than two years, Canadian insurers have secured a mandate with every province and territory to finalize development of a national flood insurance solution, have successfully catalyzed a national approach to flood risk information, have secured over two billion dollars in funding for flood mitigation, and have succeeded in securing a funded commitment for a national flood risk portal," Stewart said.
Insurers disagree over meaning of 'household' in policy language Canadian Underwriter
A dispute over what exactly constitutes a "household" in a home insurance policy has reached the Court of Appeal for Ontario.
Several members of the Weiner family were sued after a person drowned in 2010 in a vacation home on Lake Eugenia, about 70 kilometres west of Barrie.
The homeowner was Enid Weiner, who had moved to a nursing home in 2008 or 2009 and has since passed away.
The home was insured by Intact. Enid Weiner was the only named insured, but the policy provided liability coverage for relatives of the named insured while those relatives were "living in the same household" as the named insured.
Whether this means Intact is also providing liability coverage for Enid Weiner's adult son, Scott Weiner, was a source of disagreement among judges and insurers alike.
Scott Weiner, along with his wife and daughter, were named defendants in the drowning-related lawsuit. Also named was the estate of Enid Weiner. Scott Weiner used his mother's house as a cottage but did not live there permanently.
Scott Weiner's own insurer, TD Insurance, settled the lawsuit. TD Insurance took Intact to court arguing Intact has a duty to defend the lawsuit.
As it stands, TD has lost its case.
"The mere fact of co-residence is not enough to constitute membership in a household," wrote Ontario Court of Appeal Justice Bradley Miller in Ferro v. Weiner, released Jan. 28, 2019.
Initially, Ontario Superior Court of Justice Pamela Hebner ruled in favour of TD. In her ruling, released Apr. 12, 2018, she ordered Intact to pay $62,500, or half the cost of settling the lawsuit.
Justice Hebner found that Scott Weiner was in the same household as his mother. He came to the cottage when he wished and took care of it as if it were his own place.
But Justice Miller of the appellate court countered that, at the time of the accident, Enid was living in a nursing home.
"Scott lived with his family in the city and had organized his life around his urban household. Prior to entering the nursing home, Enid lived with Scott's brother, and not with Scott and his family," added Miller, citing several court rulings, including Wawanesa Mutual Insurance Co. v. Bell, released in 1957 by the Supreme Court of Canada.
Wawanesa v. Bell arose after Murley Miller was killed in 1955 while driving a Vauxhall car owned by his brother, John Milley.  Other victims of that accident sued Miller's estate. Murley lived at John's home in Sarnia.
The court in the 1957 case defined the term "household" in the following way:
"The 'household,' in the broad sense of a family, is a collective group living in a home, acknowledging the authority of a head, the members of which, with few exceptions, are bound by marriage, blood, affinity or other bond, between whom there is an intimacy and by whom there is felt a concern with and an interest in the life of all that gives it a unity."
Members of a household could include domestic servants and distant relatives living there permanently, the court found in 1957.
"Although a household is not synonymous with a family, the existence of a household is evidenced by the extent to which its members share the intimacy, stability, and common purpose characteristic of a functioning family unit," Judge Miller of the Court of Appeal for Ontario wrote in 2019 in Ferro v. Weiner.
Members of a household "typically share a residence and resources, and integrate their actions and choices on an ongoing and open-ended basis," added Miller.