How Laid-Off Toys R Us Workers Came Together To Fight Wall Street
[ad_1]

Madelyn Garcia lost her mother the same week she found out she was losing her job. Just three days after the funeral she'd planned with her siblings, the 50-year-old returned to work at the Toys R Us store she managed in Boynton Beach, Florida. She had to liquidate all its inventory and her 30-year career.
The bedlam of the going-out-of-business sale made it feel more like the holidays than springtime. Garcia was on her feet for 12-hour days, six days a week, with no overtime pay and no future at the company. What kept her going was the possibility of Toys R Us finding a buyer and at least some of the stores being saved. But she also felt a basic sense of commitment to the retailer, even in bankruptcy.
"It's the loyalty we had to the company," explained Garcia, a mother of three who started her career at a Toys R Us in New Jersey in 1988. "I think we did it for each other, too. We were all going through difficult times not knowing where we would go or how we would manage."
Once the store's fixtures were going out the door, the reality began to set in. Toys R Us' creditors rejected any offers to purchase the company. Garcia's store closed June 30. There were no jobs and, worst of all, Garcia believed, no severance pay for her employees, many of whom still hadn't found new employers. The sense of commitment, she realized, only went in one direction.
Garcia is now at the center of a battle that could have long-lasting implications for retail workers. She and other Toys R Us veterans have been trying to squeeze severance pay out of the private equity groups that bought the retailer, as well as the investment firms that held its debt.
Their campaign has already yielded results. On Tuesday, two of the company's owners, the private equity groups Kohlberg Kravis Roberts and Bain Capital, announced that they would each put $10 million into a financial assistance fund for the workers. The distribution of the money will be overseen by Kenneth Feinberg and Camille Biros, high-profile lawyers known for their experience administering compensation funds. The amount workers receive will be based on their length of tenure at the company. 
KKR and Bain called it "a unique set of circumstances that called for a unique solution" and urged other stakeholders to chip in money.
Still, the Toys R Us workers are demanding a much larger fund, totaling $75 million, to be shared among the laid-off workforce of more than 30,000. They also want to draw public attention to retail's looming private-equity problem and make sure all retail workers ― most of them women, and many living paycheck to paycheck in a largely non-union industry ― enjoy some basic protections if their companies go under. They have taken their fight to corporate lobbies, Congress and the courts.
"I don't think private equity firms should be able to buy a company, load it up with debt, liquidate it and have nothing for the workers," Garcia said. "We did all the work in the stores and in the warehouses…. We shouldn't walk out empty-handed."
The way these workers see it, Toys R Us wasn't solely a victim of Amazon and the Digital Age.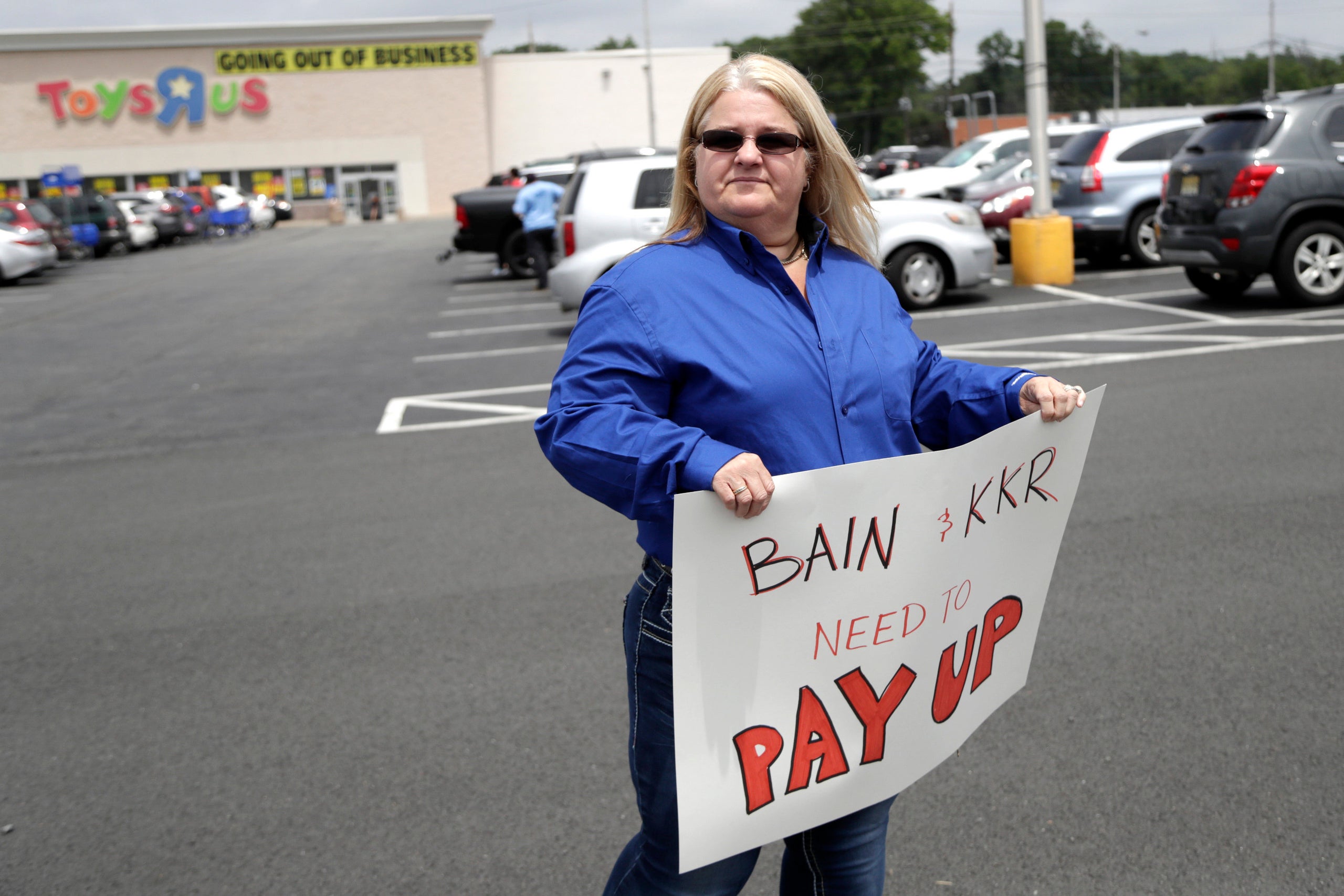 Bain and KKR, along with the realty trust Vornado, bought Toys R Us in a leveraged buyout in 2005. The deal loaded the company up with around $5 billion in debt. Toys R Us was on the hook for annual interest payments of $400 million in the years leading up to its demise. Those obligations would have made it hard for the foundering retailer to invest in its workforce, upgrade its stores and adapt to online shopping. The chain was in business for 60 years and had 735 stores when it announced plans to close. 
Toys R Us is far from the only brick-and-mortar retailer saddled with debt through a leveraged buyout. Even if sales and the economy on the whole are humming, Bloomberg predicts the so-called retail apocalypse will accelerate as these debts come due. Delinquent loans could endanger a sector that employs 16 million Americans, many of them earning close to the minimum wage with little or no money saved.
"Clearly, this is not unique to Toys R Us," said Eileen Appelbaum, an economist at the Center for Economic and Policy Research who has studied the effects of leveraged buyouts on retail and grocery workers. "We're only talking about this because [the workers], like the Parkland kids, protested. They said, 'We built this, we're entitled to severance and we want it.' That's why people know the Toys R Us story."
Because of the way bankruptcy laws are written, low-level employees tend to be last at the trough, behind a long line of creditors, when a company like Toys R Us goes under. Meanwhile, executives often make out just fine. Former Toys R Us CEO Dave Brandon received a $2.8 million "retention" bonus just before the retailer filed for bankruptcy late last year, part of a total compensation package that topped $6 million in 2017.
All store workers got was a 60-day heads-up that they would be losing their jobs. But even that wasn't a courtesy. It was an obligation under the Worker Adjustment and Retraining Notification (WARN) Act, a federal law that requires advance notice for employees hit by mass layoffs.
"I think we're going to see Toys R Us become a tipping point in this," said Carrie Gleason, policy director at the Organization United for Respect, a retail worker center advocating for former Toys R Us employees. "You'll see moms in hearings about bankruptcy reform. You'll see state-level severance funds created. These women are powerful voices about the real-world impact when there are no rules."
Garcia realized she wasn't alone when she saw a video on Facebook of laid-off Toys R Us workers talking with Sen. Bernie Sanders in his office on Capitol Hill. The Vermont independent and former presidential candidate was pillorying the private equity groups for not providing severance pay. In the video produced by Sanders' office, workers tearfully recounted their own financial hardships.
"It was my same scenario," Garcia said. "Once I saw that video clip, I thought, 'Oh, no, I have to be part of this. It's an important fight.'"
The campaign took on the name Rise Up Retail, which is funded by the Organization United for Respect and the liberal advocacy group Center for Popular Democracy. Through Rise Up Retail, Garcia met fellow Toys R Us veterans agitating for severance pay, like Maryjane Williams.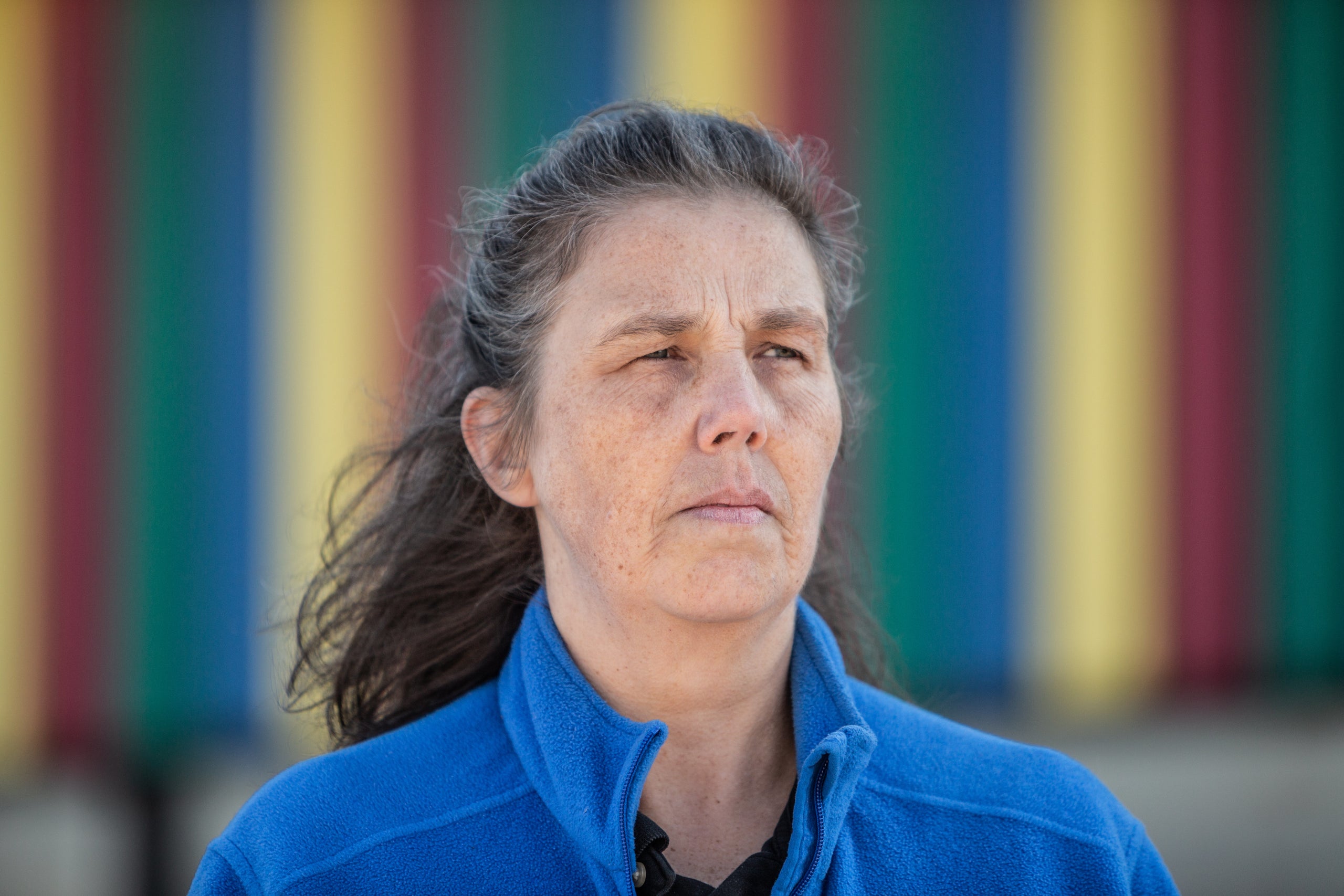 Williams lost her job after two decades with the company, helping run Toys R Us stores in New York and later Waco, Texas, where she now lives with her husband. After the layoff, she had to take a lower position ― and a roughly $15,000 pay cut, she estimates ― at another big-box store. She landed the job because a previous supervisor at Toys R Us helped her out.
"I worked for the company for 20 years," said Williams. "At the age of 50, where am I going? What am I going to do?"
I worked for the company for 20 years. At the age of 50, where am I going? What am I going to do?
Maryjane Williams
Many of the workers bonded over their common experience at Toys R Us. The company was different from other retailers, and not just because of its iconic giraffe and jingle. Working in a store devoted exclusively to children meant that managers and longtime hourly employees literally watched their customers grow up. As a kid once explained to Garcia, Walmart and Target may have toys, but those are mom's stores: "He said, 'I love Toys R Us because this store is for me.'"
Part of that shared experience is less rosy. Former Toys R Us employees have plenty of anecdotes about how their stores went downhill after the leveraged buyout. In some locations, the company cut the number of managers and moved full-time workers to part-time, even though the amount of work remained the same, according to Williams. The frequency of floor cleanings was cut back, making some stores dingy. Williams said the air conditioning in her Texas store "was out half the time."
"You could see the effects of the debt," she said.
In June, a group of workers met in New York to protest outside the offices of KKR, Bain and Vornado, and deliver petitions to the firms demanding severance. All told, 75 workers from 14 states made the trip, according to Garcia. The workers hatched a plan to hold a silent protest in their stores before they closed so that customers would realize they were being let go without a parachute.
The participants all wore signs on their store uniforms shaming ownership for the lack of severance. Garcia's said, "I worked 30 years and I get nothing." She encouraged all the workers in her store to wear one. Roughly 40 of them did.
The group tried pressuring the private equity firms through the pension funds that invest in them. The workers succeeded in getting Minnesota's pension plan to stop investing in KKR until it pledged money for the severance fund. They met with more than a dozen pension funds to persuade them to pull their money out of the firms.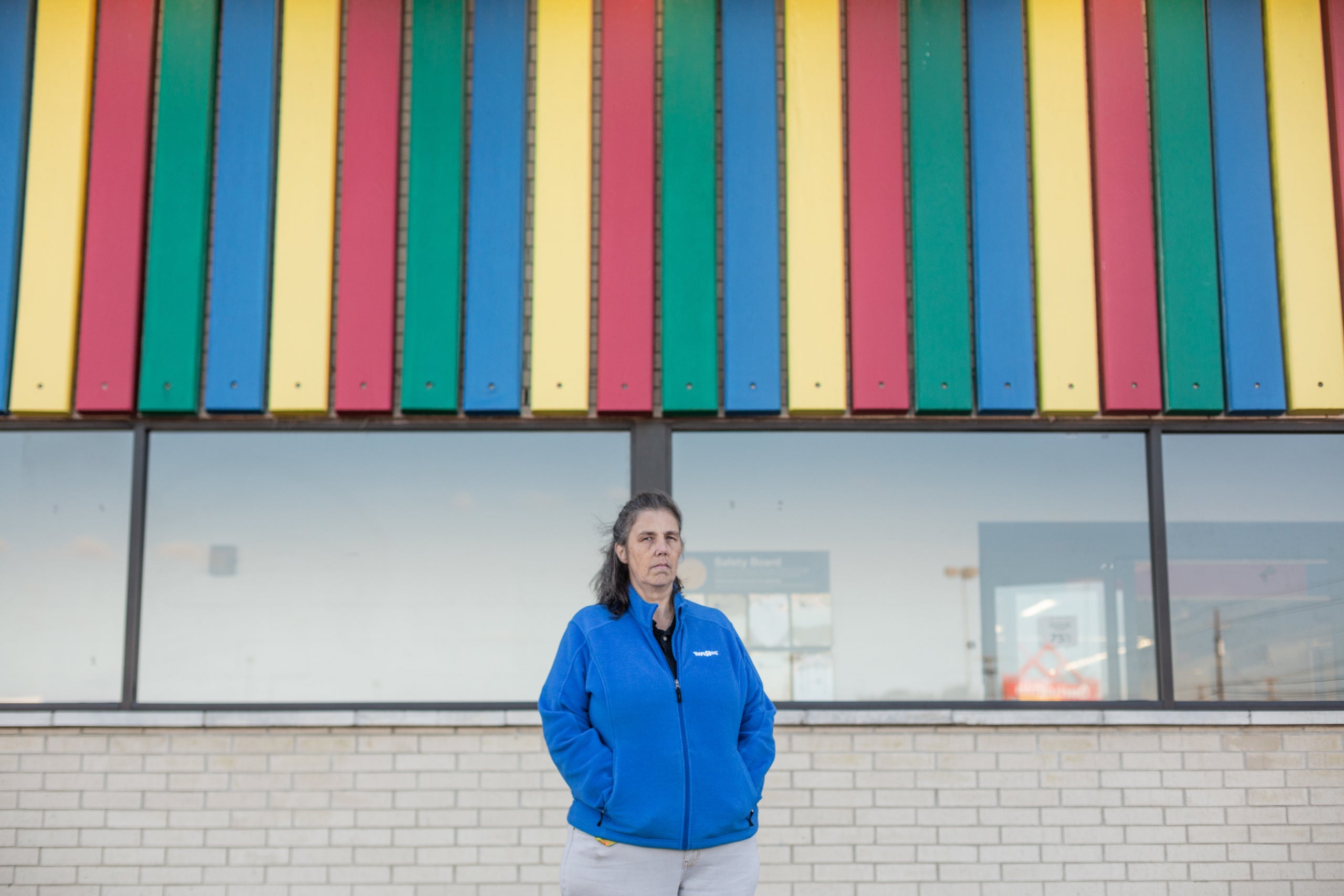 Lately, the workers have turned their sights on Toys R Us' main creditors: the firms Solus Alternative Asset Management, Highland Capital, Franklin Mutual Advisers, Angelo Gordon and Oaktree Capital. In August, The Wall Street Journal reported that those firms essentially blocked a Toys R Us reorganization effort that might have salvaged some stores. 
Oaktree Capital was the only firm to comment when asked whether it planned to contribute to the severance fund. A spokesperson said the firm did not have "any role or influence whatsoever" in the decision to liquidate the retailer, and that it wouldn't be fair to its investors to put up money "to compensate for losses that our funds and our clients had nothing to do with creating."
The severance campaign's political support has continued to grow. In October, Sen. Elizabeth Warren (D-Mass.), a potential 2020 presidential candidate, sent a letter to the creditors asking why they did not try to reorganize the company. She dashed off a separate letter to Vornado recommending the company chip in to the severance fund.
Just days earlier, Garcia had taken part in yet another protest in Manhattan, in the lobby of Solus, the largest holder of Toys R Us debt. Solus is reportedly considering relaunching the Toys R Us brand and may soon have pop-up-style shops inside Kroger grocery stores. But it isn't clear how former Toys R Us workers like Garcia figure in that plan, if at all.
"I think in the retail industry, we're undervalued, the workers," Garcia said. "This fight is for everyone, not just myself. And it's not just about money. It's for everyone who worked for Toys R Us and put years into the company. It's important to me that our voices get heard."
This is part of our five-story series spotlighting the current state of retail in America.
[ad_2]

Source link
U.S. Charges Chinese Tech Giant Huawei, Top Executive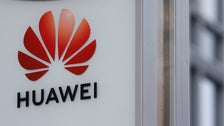 WASHINGTON (AP) — The U.S. Justice Department is filing charges against Chinese tech giant Huawei.
A 13-count indictment was unsealed Monday in New York charging Huawei, two of its affiliates and a top executive at the company.
The charges include bank fraud, conspiracy to commit wire fraud, and violating the International Emergency Economic Powers Act.
A separate case filed in Washington state charges Huawei with stealing trade secrets from T-Mobile.
Meng Wanzhou, the company's chief financial officer, was arrested in Canada on Dec. 1. Prosecutors allege she committed fraud by misleading American banks about Huawei's business deals in Iran.
Prosecutors charge Huawei used a Hong Kong shell company to sell equipment in Iran in violation of U.S. sanctions.
Huawei is the world's biggest supplier of network gear used by phone and internet companies.
24 Million Mortgage And Bank Loan Documents Leaked Online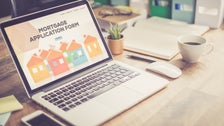 A trove of more than 24 million financial and banking documents, representing tens of thousands of loans and mortgages from some of the biggest banks in the U.S., has been found online after a server security lapse.
The server, running an Elasticsearch database, had more than a decade's worth of data, containing loan and mortgage agreements, repayment schedules and other highly sensitive financial and tax documents that reveal an intimate insight into a person's financial life.
But it wasn't protected with a password, allowing anyone to access and read the massive cache of documents.
It's believed that the database was only exposed for two weeks — but long enough for independent security researcher Bob Diachenko to find the data. At first glance, it wasn't immediately known who owned the data. After we inquired with several banks whose customers information was found on the server, the database was shut down on January 15.
With help from TechCrunch, the leak was traced back to Ascension, a data and analytics company for the financial industry, based in Fort Worth, Texas. The company provides data analysis and portfolio valuations. Among its services, the Ascension converts paper documents and handwritten notes into computer-readable files — known as OCR.
Sandy Campbell, general counsel at Ascension's parent company, Rocktop Partners, which owns more than 46,000 loans worth $4.4 billion, confirmed the security incident to TechCrunch, but said its systems were unaffected.
"On January 15, this vendor learned of a server configuration error that may have led to exposure of some mortgage-related documents," he said in a statement. "The vendor immediately shut down the server in question, and we are working with third-party forensics experts to investigate the situation. We are also in regular contact with law enforcement investigators and technology partners as this investigation proceeds."
An unspecified portion of the loans were shared with the contractor for analysis, the statement added, but couldn't immediately confirm how many loan documents were exposed.
TechCrunch has learned that the vendor is New York-based company OpticsML. Efforts to reach the company were unsuccessful. Its website is offline and its phone number was disconnected from service.
In a phone call, Campbell confirmed that the company will inform all affected customers, and report the incident to state regulators under data breach notification laws.
From our review, it was clear that the documents pertain to loans and mortgages and other correspondence from several of the major financial and lending institutions dating as far back as 2008, if not longer, including CitiFinancial, a now-defunct lending finance arm of Citigroup, files from HSBC Life Insurance, Wells Fargo, CapitalOne and some U.S. federal departments, including the Department of Housing and Urban Development.
Some of the companies have long been defunct, after selling their mortgage divisions and assets to other companies.
Though not all files contained the highly sensitive and personal data points, we found: names, addresses, birth dates, Social Security numbers and bank and checking account numbers, as well as details of loan agreements that include sensitive financial information, such as why the person is requesting the loan.
We verified the authenticity of data by checking a portion of names in the database with public records.
"These documents contained highly sensitive data, such as Social Security numbers, names, phones, addresses, credit history and other details which are usually part of a mortgage or credit report," Diachenko told TechCrunch. "This information would be a gold mine for cyber criminals who would have everything they need to steal identities, file false tax returns, get loans or credit cards."
Although the documents originate from these financiers, one bank — Citi, which helped to secure the data — said it had no current relationship with the company.
"Citi recently became aware that a third party, with no connection to Citi, was storing certain mortgage origination and modification documents in an unsecure online environment," said a Citi spokesperson. "These documents contained information about current or former Citi customers, as well as customers from other financial institutions. Citi notified law enforcement, initiated a thorough forensic investigation and worked quickly to ensure the information could no longer be publicly accessed."
Citi confirmed that "third party is a vendor to a company that had purchased the loans and we have found no evidence that Citi's systems were compromised."
The bank added that it's working to identify potentially affected customers.
Dozens of other companies are affected, including smaller regional banks and larger multinationals.
A Wells Fargo spokesperson said the data was obtained by Ascension from other entities that purchased Wells Fargo mortgages. HSBC said it was investigating if any of its customers' data, including past customers, and confirmed it had "no vendor relationship with Ascension since 2010." When reached, CapitalOne did not comment at the time of publication. A Housing and Urban Development spokesperson did not respond to a request for comment. The department is currently affected by the ongoing government shutdown. If anything changes, we'll update.
It's the latest in a series of security lapses involving Elasticsearch databases.
Updated at 5pm ET: with comment from HSBC and additional details regarding OpticsML.
Got a tip? You can send tips securely over Signal and WhatsApp to +1 646-755–8849. You can also send PGP email with the fingerprint: 4D0E 92F2 E36A EC51 DAAE 5D97 CB8C 15FA EB6C EEA5.
Brandon Truaxe, Founder of Deciem Skin Care Company, Is Dead At 40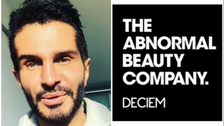 Brandon Truaxe, the former CEO and founder of the skin care company Deciem, has died at age 40.
An executive at the company confirmed Truaxe's death in an email to Vox, which also obtained the email sent by acting CEO Nicola Kilner to Deciem's staff.
"I can't believe I am typing these words. Brandon has passed away over the weekend. Heartbroken doesn't come close to how I, and how I know many of you will be feeling," read the email, which also indicated that the company's "offices, warehouses, factories and stores" would all be closed Monday to "take the time to cry with sadness, smile at the good times we had, reflect on what his genius built and hug your loved ones that little harder."
A spokesperson for the Estée Lauder Cos., a minority investor in Deciem, told HuffPost: "Brandon Truaxe was a true genius, and we are incredibly saddened by the news of his passing. As the visionary behind Deciem, he positively impacted millions of people around the world with his creativity, brilliance and innovation. This is a profound loss for us all, and our hearts are with Nicola Kilner and the entire Deciem family."
Representatives of Deciem did not immediately respond to HuffPost's request for comment, but they did post a heartfelt message about Truaxe on their Instagram page.
"Thank you for every laugh, every learning and every moment of your genius. Whilst we can't imagine a world without you, we promise to take care of each other and will work hard to continue your vision. May you finally be at peace. Love, (forever) your DECIEM," they wrote.
The Toronto-based company, nicknamed "The Abnormal Beauty Company," was called Deciem after Truaxe's intention to launch 10 lines under the brand's umbrella, though the brand has now exceeded that. Arguably its most famous line, The Ordinary, has gone on to achieve near-cult status for its affordable prices and ubiquity. The line is currently sold at Sephora.
As for Truaxe, he has had a multitude of highs and lows with the company. On the heels of a near-rave review in The New Yorker in early 2018, Truaxe began to appear erratic on social media and use the company's pages to post bizarre messages and videos. By the end of the year, Estée Lauder took legal action against him, and Truaxe was ousted by a judge as CEO. Kilner has been the acting CEO ever since. Additionally, Truaxe was issued a restraining order by several executives at Estée Lauder.
While the cause of Truaxe's death is currently unknown, a report published in Canada's Financial Post in December 2018 indicated that he'd been previously hospitalized for mental health issues several times and had problems with drug use. 
The response on social media has been widespread, as many fans of his skin care brand mourn his death:
This article has been updated with comment from Estée Lauder Cos. and a message posted by Deciem.