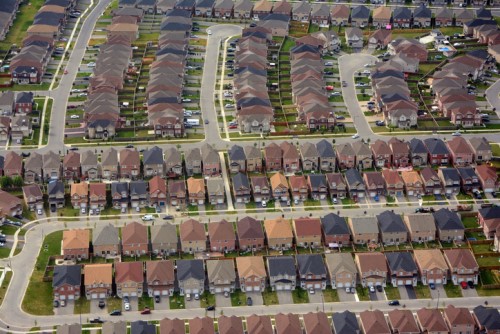 The Ford government recently launched the Housing Supply Action Plan to ensure that the province has enough homes for the people living in the area. 
Ontario Finance Minister Vic Fedeli shared the news during the Fall Economic Statement, noting that the government will be developing a strategy to increase housing supply quickly and responsibly.
This move was welcomed by the Ontario Real Estate Association (OREA), which looks forward to being a key advisor as the government finalizes the plan.
OREA hopes to provide solutions to make home ownership more affordable for Ontario families. These include speeding up approval times, intensifying along transportation corridors and building more missing middle housing.
"This works builds off the province's commitment to build new housing above GO stations – something that OREA has been pushing for since 2017," the real estate association said in a statement.
The Ford government is also exempting new units from rent control, in line with its commitment to increase rental housing supply.
OREA also supports this initiative because it maintains that higher rental supply will benefit renters who are looking for more choice in the market.
Aside from the aforementioned initiatives, the government is set to reduce red tape on businesses by 25%. OREA aims to collaborate with the province to ensure that this work includes implementing Bill 38, among other proposed polices that push for the advancement of the real estate industry.
Are you looking to invest in property? If you like, we can get one of our mortgage experts to tell you exactly how much you can afford to borrow, which is the best mortgage for you or how much they could save you right now if you have an existing mortgage. Click here to get help choosing the best mortgage rate