10 things you absolutely need to know before renovating a condo
[ad_1]

Photo: James Bomables
Renovating a detached home and renovating a condo are two very different things. While you may need to apply for a building permit, chances are your neighbors won't have a say in what type of flooring material you can choose for your living room or whether or not your plumber can park on the street. In a condominium, however, there are all sorts of rules and regulations that dictate how you can update your shoebox in the sky.
For advice on planning a condo reno we turned to interior designer Rebecca Hay of Rebecca Hay Designs. As a Toronto-based design professional, she's worked on numerous condo renovation projects, both older condos and new construction. From start to finish, find out everything you need to know about the condo renovation process.
1. Consult your condo board well in advance
"You need to know what the rules and regulations are surrounding any form of construction in your building," says Hay. "Unfortunately there is not a standard — every building is different in how they operate, and their expectations can vary." Reach out to the property or building manager first as they'll be able to put you in touch with the condo board or hand over any relevant materials and forms. "There should be a basic guideline about what can and can't be done for renovations. The older and more established the building is, the more detailed that list is going to be. Condo boards tend to learn as they go," explains Hay.
2. Know that newly-constructed buildings may not yet have rules in place
"I just completed a project where our clients had purchased the condo pre-construction, they had taken ownership and we went in to do the reno, but there was no board in place," says Hay. "The property manager had basic rules about work hours, but in a way, it's really a good time to be doing renovations." Typically other trades are still onsite finishing up the amenity spaces and the hallway carpeting is still covered in plastic. "You can get away with a little bit more and the building will be more flexible than once those rules are firmly in place."
Photo courtesy of Rebecca Hay
3. Find a contractor that is willing to work in a condo
"The first question you should ask a prospective contractor is 'Are you willing to work in a condo?'" says Hay. "Working in a condo is more logistically challenging — you have to coordinate elevator bookings, you have to find parking, you have to book loading zones. You want to make sure the contractor is comfortable and familiar with working in a condo building." Another important question to ask? "You'll also want to find out if the contractor will have a project manager who will be on site managing all the trades that are coming and going."
4. Understand that every condo building is different when it comes to restrictions
"Most buildings won't let you do any work that involves sound after work hours. The condo building I just finished a project in wouldn't even let us book the elevator until 10am, which was a huge hindrance," notes Hay. Work hours are typically between 9am and 5pm, but again, it varies. "Another restriction we encountered was technology — this new condo building would only let you book an elevator using their app, which you had to download to your phone." Occasionally, condo boards will restrict building materials such as hardwood flooring. "Some older buildings will say it's prohibited because of sound transfer, however, if it's installed properly with the proper underlays and as a floating floor, there should be no sound transfer," says Hay.
Photo: Jeff Hitchcock/Flickr
5. Offer up your parking space or be willing to pay
"Parking is an unfortunate add-on when you're renovating a condo because usually the homeowner has only one parking space, if any," says Hay. "Most of your trades, including your design team, will have to pay for parking, which is so expensive. They're not going to eat the cost of parking when it's $20 a day for most downtown garages. Make sure you budget that extra amount for anyone working in your condo," adds Hay.
6. Identify common elements within the unit that cannot be altered
You may think you own your condo, but beware of exclusive-use common elements like windows, balconies and front doors. "You'll also encounter immovable objects like posts, pillars and concrete walls." Electrical and plumbing obstacles are likely to arise, but according to Hay there are ways to work around them. "You can't drill into a concrete ceiling to install pot lights, but you can create a drop ceiling and then run the electrical through that." While she has moved the location of a toilet in a past condo renovation project, she warns that plumbing can be restrictive. "Water lines are easier because they're just tubes, but it's the drains that are the issue."
Photo: James Bombales
7. Your kitchen island is not a workbench
"When it comes to condos, there's just not enough frickin' space!" laughs Hay. "The best thing you can do is stagger your trades so not everyone is working in the unit at once, but there's only so much you can control with that." You'll also need space for storing building materials and construction tools, which can be problematic in a cramped studio or one-bedroom. "When there's nowhere to put that stuff out of the way, it can cause damage to the unit." A dropped hammer can chip your granite countertop or dent the hardwood floor, so be wary.
8. Maximize storage for the best return on investment
"Obviously, kitchens and bathrooms are always top of the list for ROI, but storage is probably the most important feature for people living in condos," says Hay. Consider spending your reno dollars on custom shelving for a walk-in closet or building out a space-savvy pantry. "Make sure you maximize that storage because it's such a premium that adds value," notes Hay.
Photo: James Bombales
9. Expect the worst and hope for the best
"I always try to educate my clients that the reno process will not be perfect," says Hay. "It's almost guaranteed that something will go wrong or there will be a delay." Build these hypothetical delays into your timeline to prevent headaches down the road. "You could end up waiting three-and-a-half weeks for a city inspector to come because they're so busy — it's not a delay you can foresee because it's out of your control."
10. Don't rely on your contractor to do the cleanup
"Make sure you hire a professional cleaning company when you're done the reno and before you move in," insists Hay. "Don't attempt to clean it yourself, don't rely on your contractor to clean it — be sure to hire an outside cleaning company to take care of all the dust because it's the last thing you want to do after any reno."
[ad_2]

Source link
7 Real Estate Industry Leaders To Follow Going Into 2021
The world of real estate includes many aspects, like development, investment, selling, marketing and more. It's a cutthroat industry that's always on the move and doesn't take breaks for anyone, which can make it challenging to get settled and scale a venture. With the proper commitment and hard work, though, any goal can be achieved.
A handful of individuals who get involved with real estate usually start on one path, then end up on another. An example would be when a real estate agent starts branching out into investing and flipping houses for themselves. There are so many different ways to generate income from real estate, it's an endless supply of opportunities.
It can be risky to try your luck in the industry. It's not a cheap venture by any means, and lots of people even face bankruptcy, but with the proper precautions and skills, anyone can thrive. There's not even an age limit for real estate; you can get your license for it as early as 18 in most places. After that, it's up to you to seize the moment and make big deals.
For today's list, we have gathered the seven real estate industry leaders who you'll want to keep an eye on in 2021. Their dedication and hard work speaks for itself, so let's get into it.
Ricky Carruth
Ricky started selling real estate when he was twenty years old. It was 2002. He made a million dollars before the age of twenty-three and lost it all in the 2008 market crash. He then had to go back to roofing houses, went bankrupt and worked on an oil rig. During that time, Ricky read one hundred books, and realized this business is about people (not money). Ricky created the phrase "Relationships over Transactions". He has showcased that every relationship you create with someone in your market, regardless if they buy or sell today or not, is worth 10-20 deals to you over the life of your career. Eventually, he got back in real estate in 2008. By 2014, he was selling 100 deals a year as a single agent and became the #1 REMAX agent in Alabama.
In 2017, he wrote two books and started coaching agents for free. Now he is one of the top coaches and speakers in the industry trying to help reduce the failure rate while still closing over 100 deals a year. Despite the pandemic, 2020 looks to be Ricky's best year in real estate so far.
To connect with Ricky you can check out his Instagram @rickycarruth and he is known to answer every one of his Instagram DM's.
Annetta Powell
Annetta Powell is a serial entrepreneur, a published author and the queen of building wealth and having multiple streams of income. Annetta Powell became a big name in the world of real estate when she realized at the age of 25 that she wasn't going to reach millionaire status by living paycheck to paycheck. She made an executive decision to ditch her blue-collar position as a materials coordinator with Johnson Controls, and take the reins to secure a promising financial future.
She purchased her first real estate property for $18,000 and turned a profit of $24,000. Since 2002, she has purchased, renovated, and sold more than 600 properties, totaling $50 million in sales. Just as things were really looking up, Annetta found herself under investigation for real estate fraud in September 2008. She was later indicted in November 2011 for Mortgage Fraud for assisting buyers with down payment money to purchase investment properties. In December 2014, she was sentenced to 24 months in prison and served her time at Alderson Federal Prison, which is known as "Camp Cupcake" where Martha Stewart served her prison sentence.
She now owns five tax franchises, known as the Tax Experts, a luxury party bus company and she continues to still build wealth in real estate.
Annetta is living proof that no obstacle is too big to overcome … that setbacks are merely setups for a comeback. She inspires others to persevere and has the real-world knowledge to help others minimize risk and achieve their entrepreneurial goals. To connect with Annetta you can check out her Instagram: @annettapowell.
Kent Clothier
Kent Clothier, is the founder of Real Estate Worldwide, where Kent focuses most of his time showing tens of thousands of other entrepreneurs how to break out in the real estate industry by building an active income stream, which they will then quickly diversify into passive investments. Kent's family also owns one of the largest "turn-key" real estate investment companies in the US, REINation.
Born and raised in Dallas, Texas, Kent followed in the footsteps of his entrepreneur father. And at the age of twenty-three, he was running an multi-million-dollar business where he would purchase truckloads of groceries and flip them for higher prices across the country. By thirty, Kent led a team that had brought the company to $1.8 billion a year in the same industry. But all of that went away when he left the business in 2000, and for the next couple years, Kent struggled with losing everything and even having to go bankrupt.
In 2003 Kent turned to real estate, bought and flipped his first property, and quickly found an interest in the industry. A few years later, in 2006, he formed REWW to show other entrepreneurs how they could also benefit from real estate investing. He and his family used their knowledge and skills from previous ventures to scale the software and education businesses, as well as the investing business that is now flipping over 800 homes a year.
To connect with Kent, you can check out his Instagram: @KentClothier.
Robby Clark
Actor turned real estate investor Robby Clark has worked hard in the last seven years to create a scalable business model. Within that time, the entrepreneur has created three different companies, including a meal service company, and a landscaping business, all of which are based in Ontario, Canada. However, his focus is now strictly on his real estate venture.
Having gained success as a child actor, Robby lived comfortably until he eventually went bankrupt at twenty-two due to a lack of financial education. He decided to work on himself, and after extensive research on business & real estate, he took a swing at it himself.
Robby's portfolio has grown to over 100 properties, with more being added at a regular rate. He has taken an interest in depressed and inadequate housing, where he employs members of the community to help revive the small cities and create a better living situation. Robby oversees and runs several management companies that are focused on their mission of providing adequate housing across Ontario.
To connect with Robby you can check out his Instagram: @robbywclark.
Dylan Suitor
Dylan Suitor is a top real estate agent within his city in Ontario, Canada. Having started his first business venture at eighteen, he quickly realized his love for sales, which is what pushed him in the direction of real estate investing. Dylan acquired his real estate license, and after his first transaction, he knew he found the career he wanted to spend the rest of his life working on and scaling. Four years later and he's grown a team that consists of sixteen agents and support staff.
On top of rising to the top in his city, Dylan has also the top units sold at Keller Williams Signature. Through his speaking engagements that bring in attendance of 600+ people, Dylan offers his advice on becoming an entrepreneur and how to generate passive income for yourself with real estate investing.
To connect with Dylan you can check out his website here.
Steve Bailey
For the last sixteen years, Steve Bailey has been a successful real estate Broker, with over $1 Billion in total sales. Most of his career was with RE/MAX, where he founded, grew and mentored a group of over twenty Agents and achieved being the #9 team in North America and #24 across the entire network. Steve now works for the Kitchener location of Beverly-Hills based luxury real estate company, The Agency.
Steve was born in British Columbia, Canada after his parents emigrated from the United Kingdom due to his father's work in an executive position within Scotiabank. Eventually the family moved back to England, before returning to Canada and then relocating to Puerto Rico. Ultimately Steve and his sister moved back to Canada to continue their education at Appleby College in Oakville after which Steve pursued an Honours Business Degree at Wilfrid Laurier. From there, a full-time award winning career in retail sales was the catalyst for change.
Once his family started growing, Steve began looking for a new home, and after an unsatisfying encounter with a local agent, he decided to pursue a career in real estate. After completing all the required courses, Steve obtained his real estate license in 2004. Over the years, he has earned the trust and recommendation of several celebrities including Shark Tank's Barbara Corcoran, John Tesh, Gary LeVox of Rascal Flatts, and HGTV's Scott McGillivray.
To connect with Steve you can check out his Instagram @soldbybailey.
Nick Blatin
Twenty-five year old Nick Blatin is a partner of Private Money Solutions, a direct hard money lending company that gives short term loans to wealthy individuals and uses their real estate as collateral. He began his journey into the real estate industry once he realized his passion for sales, and by the age of twenty-three, he was named the Number One Agent Under 25, with over $47 million in sales at the time.
Nick was born and raised in Los Angeles after his parents fled Russia to escape war and anti-semitism. Growing up, Nick was heavily involved in sports, eventually settling on mixed martial arts, which he thrived in. At seventeen, he was expelled from high school, which is when he decided to leave the MMA scene and focus on starting a business. Nick created a mobile car wash company, an energy drink company, a jewelry company, and a direct sales makeup and beauty company, all of which failed. However, the direct sales company left an impression on Nick, and he knew that's what he wanted to focus on.
Nick's aunt and uncle sat him down one day to talk to him about his dreams, where they suggested he focus on selling something worth a lot of money, like real estate. That's all it took, and now has led Nick to his latest venture, Private Money Solutions. Now his company is loaning out $12 Million a month, with goals of reaching $15 Million by the end of 2020. Another interesting success within Nick's life is that he appeared on the 12th season finale of Million Dollar Listing LA.
Canadian fashion designer indicted on sex trafficking charges, according to US prosecutors
New York (CNN Business)A Finnish-Canadian designer was arrested in Canada Monday, after he was indicted in the United States for allegedly using his fashion business as a "façade of legitimacy" in order to conceal sex trafficking and other illegal activity, federal prosecutors allege.The indictment, which was filed on Nov. 23 but not unsealed until Tuesday, charges Peter Nygard with nine counts including sex trafficking and racketeering charges, and alleges that between 1995 and 2020, Nygard and other employees allegedly used modeling and other fashion industry jobs to "lure victims into Nygard's orbit and keep them there."Victims were then "forcibly sexually assaulted, drugged, and/or coerced into sexual contact with Nygard," the indictment claims. Many of the alleged victims were underaged girls who came from disadvantaged backgrounds or had a history of abuse.Nygard was arrested on Monday by Canadian authorities and is in custody in Winnipeg.He is awaiting bail and extradition proceedings, according to a press release from Royal Canadian Mounted Police. He was chairman of Nygard International until February, when he stepped down after his offices were raided by US authorities.A Canadian provisional arrest request revealed the "long term" investigation by US authorities into Nygard included interviews with "more than two dozen" alleged victims, and that he had at least 40 different corporate entities organized around the world — and that they maintain numerous assets including real estate, yachts and other property in multiple countries.Ken Frydman, a spokesman for Peter Nygard, had no comment when contacted by CNN on Tuesday. Frydman previously told CNN after Nygard's company offices in New York City and California were raided that the allegations were false and intended to damage Nygard and his businesses.close dialog

We read all day so you don't have to.Get our nightly newsletter for all the top business stories you need to know.Sign Me UpBy subscribing you agree to ourprivacy policy."Nygard welcomes the federal investigation and expects his name to be cleared," Frydman said in a statement to CNN in February.According to Nygard International's now-removed website, he was known for his "fast to market" clothing that uses an electronic system to quickly move clothes from being designed to stores.The indictment, unsealed Tuesday, mentions "at least dozens of adult and minor-aged females" who are alleged victims of Nygard, and prosecutors are asking any other victims to come forward.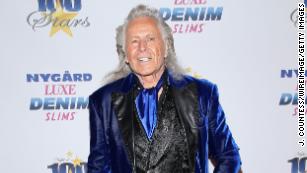 FBI raids fashion mogul Peter Nygard's NY office after he was accused of sex assault and sex traffickingProsecutors said Nygard and some of his employees used fraud, force and coercion to cause the victims to engage in commercial sex, and allegedly maintained adult and minor female victims "for Nygard's sexual gratification and, on occasion, the gratification of Nygard's personal friends and business associates.""Nygard maintained control over his victims through threats, promises to grant or withhold modeling opportunities and other career advancement, granting and withholding of financial support and by other coercive means including constant surveillance, restrictions of movement and physical isolation," the indictment said."Pamper parties" were gatherings allegedly paid for with Nygard's business funds that offered free food, drinks and spa services, and prosecutors allege they were another way that Nygard and some of his employees recruited victims, the indictment claims. Some of his employees screened attendees for their physical appearance "to confirm that they would appeal to Nygard before allowing them onto Nygard property," the indictment claims.Parties often happened at his private island in the Bahamas, but prosecutors allege Nygard engaged in sexual assault and sex trafficking in the United States, Bahamas, Canada and elsewhere, often using his employees and company funds to "intimidate, threaten and corruptly persuade" people who alleged wrongdoing, the indictment said.The allegations in the indictment match claims that victims have publicly made in lawsuits filed by attorneys Greg Gutzler and Lisa Haba, who told CNN that more than 100 victims have come forward with allegations of abuse since they filed a suit on behalf of 10 anonymous women against him in February."It really has been an international human trafficking ring of a magnitude we've never seen," Lisa Haba told CNN in a March interview, months before Nygard's arrest and indictment.Haba and Gutzler said they have spoken to former employees who worked for Nygard and told them about their roles in luring, drugging and paying alleged victims of the designer."They were company employees, and they were employed merely to effectuate the sex trafficking ring. That was what their job was," Gutzler told CNN in March.After news of Nygard's arrest, Gutzler said in a statement to CNN that the team representing victims hopes Nygard's accomplices and co-conspirators are brought to justice."On behalf of the dozens of survivors of decades-long abuse, we are encouraged that a small measure of justice for Peter Nygard is finally developing," Gutzler's statement said. "We are relieved that some measure of accountability is hopefully forthcoming, but we would be remiss if we did not state that this is something that should have been done decades ago."
This Big Bank Sees Housing Prices Taking a Big Hit in 2021
Canada's housing market remarkably broke records in 2020. When everybody expected the feared and seemingly fabled housing market crash to occur, the housing market has rallied amid the pandemic. While it may make some investors think that the housing price decline predicted by experts is no longer in the picture, one big bank sees the opposite happening in 2021.
National Bank of Canada (TSX:NA) recently notified its investors that the financial institution is preparing itself for falling home prices in the near future. A part of the Big Six Banks, NBC notified investors that it revised its outlook on the housing market based on data it analyzed up to October 31.
The bank presented different forecast scenarios and how they could affect housing prices in 2021. Take a closer look at its predictions on housing prices in 2021 and how you should consider preparing for it.
The base case prediction
The base case presented by NBC predicts a modest 5.2% decline in housing prices over the next 12 months. The bank sees unemployment rates at 8.9% in the same period, with the GDP making a 3% climb. The base case scenario presents a surprisingly low decline in housing prices than the predictions made by the Canada Mortgage and Housing Corporation (CMHC).
Optimistic forecast
The bank also has an optimistic scenario and how it could see a slightly lower decline. The bank's optimistic scenario entails that the GDP grows by 3.7% and unemployment settles down at 8.4% in the next 12 months. Under these conditions, NBC predicts a housing price decline of 1.5% in 2021.
Worst-case scenario forecast
NBC's worst-case scenario for the housing price decline entails a slight decrease of 0.4% in the GDP along with unemployment rates climbing to 10.4% in the next 12 months. In this scenario, the bank predicts a 9.9% decline in housing prices.
National Bank of Canada's worst-case scenario for housing prices in 2021 resembles the predictions made by other financial institutions and non-vested risk firms. These are numbers for the national decline. It means that overvalued markets are likely to suffer the most. Undervalued markets may also see a decline but can fare better than the overvalued markets.
Preparing for the housing price decline could entail reconsidering real estate investments and moving to more reliable assets. The National Bank of Canada is the sixth-largest bank in the country. It does not have an immense international presence. In fact, 62% of its revenue comes from Quebec alone. However, the financial institution has expanded its operations to the rest of Canada in recent years.
As a relatively smaller bank, National Bank can implement changes and adopt new strategies faster than the rest of the Big Six Banks. It is also the best growth stock in the banking sector. It is trading for $72.40 per share with a juicy 3.88% dividend yield at writing.
Foolish takeaway
The possibility of a housing price decline and a second market crash is real. However, we might not see either of them until 2021. If you fear a significant housing price decline and its effects on your capital, I would suggest reallocating your funds.
Consider investing in stocks that can weather the short- to medium-term volatility well and provide you with significant long-term returns. I think that the National Bank of Canada could be an outstanding investment for this purpose.
Speaking of outstanding investment alternatives to real estate…
Looking for the Next Potential Netflix? We've Got You Covered with These 3 Free Stock Picks
Motley Fool Canada's market-beating team has just released a new FREE report that gives our three recommendations for the Next Gen Revolution.
Click on the link below for our stock recommendations that we believe could battle Netflix for entertainment dominance.