Five important facts about the mortgage stress test
[ad_1]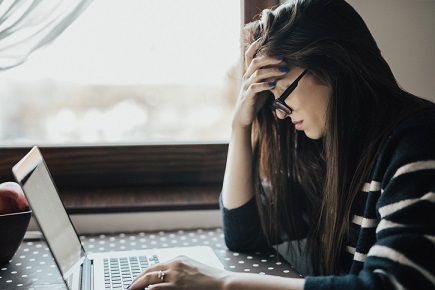 P.T. Barnum once said, "There is scarcely anything that drags a person down like debt," and while this can serve as a warning to debt-laden Canadians, it also speaks to the country as a whole.
The debt level in Canada is growing. In fact, recent studies revealed that the average level of household debt in the country has increased significantly over the last few years.
In an effort to mitigate this, the government, through the Office of the Superintendent of Financial Institutions Canada (OSFI), proposed some changes to Canadian mortgage and housing rules. These include the introduction of a new mandatory "stress test," which was implemented early this year.
Under the ruling, Canadian buyers, including insured borrowers (those with a down payment of 20% and up) who borrow from a federally regulated lender will now be required to take the Mortgage Stress Test.
Lenders will have to assess all conventional mortgages using either the Bank of Canada's benchmark rate, which is presently at 4.99%, or at the current contracted rate + 2% if that rate goes beyond the benchmark rate.
To further guide you on this topic, below are five points you need to keep in mind.
1. The Mortgage stress test is a TEST you need to pass.
Just like a school exam, the mortgage stress test is something you need to pass, and hopefully ace. The goal of the test? To measure risks of your application and determine how you will take charge of your loan payments.
The test will assess how much you, as a borrower, can afford given your debt-to-income ratio. Further, it also aims to ascertain if you will still be able to pay your monthly mortgage payments when rates increase. It will also evaluate some worst case scenarios and find out how you'll manage your payments despite challenges.
By "stressing" or examining mortgages under pressure, banks will be able to see if you would be able to vouch for your loans should rates become even higher.
Also, it is important to note that, as a borrower, you are required to not exceed a 44% Total Debt Ratio (TDS), and spend less than 32% of your income on housing expenses such as utilities, mortgage payments, and real estate taxes.
2. It reduces your borrowing capacity.
So, you need to qualify for a certain amount for your mortgage application to be improved, what does that mean now?
The stress test will reduce your borrowing capacity, full stop. If you are looking for a home, you may need to look for a less expensive property. Mortgage-holders looking to refinance are more likely to stay with their lenders to avoid the stress test, but this is also saying that their limiting their options.
When numbers are calculated, you will see that the new stress test will automatically reduce your borrowing capacity by a minimum of 18.5% — the more significant the gap is between your pre-approved interested rate and the stressed rate, the more your borrowing capacity will be impacted.
Real estate agency Shupilov gave an example: "If you were pre-approved at 2.49%, your mortgage would now be subjected to a stress-test against a rate of either 4.49% (current rate +2%), or against the posted rate of 4.89%. Since the posted rate is higher, this is the rate that will be used in the stress test." Once you cruch the numbers, your borrowing capacity will decrease by about 22.50%.
3. Be aware of your Gross Debt Service (GDS) and Total Debt Service (TDS) ratio.
If you are looking to increase your borrowing capacity, then you should start watching your Gross Debt Service and Total Debt Service ratio. Why? Increases in either will reduce your borrowing capacity.
These two terms have been mentioned before in this article, but you might not be aware of the part they play in the mortgage stress test.
Gross debt service

According to Allan Tran, business development manager at credit union Meridian, GDS is the percentage of your pre-tax income needed to pay your home costs. Aside from the stress-tested monthly mortgage payment, your lender will examine the monthly fees of your property, which include taxes or heating cost.
Once you have the sum of all these items, divide that by the amount of your gross monthly pay. "If the ensuing ratio is around 30-32 per cent, most lenders will give you the green light on your mortgage application," said Tran in an interview with Global News.
Total debt service ratio

TDS measures how much of your income will go to paying your debts. Credit cards, car loans and all kinds of debits all make your up your debt payments. Total all of them, and if you want to pass the stress test it should not exceed more than 42% of your pre-tax monthly pay.
Tran warned though that just because you passed the GDS test, doesn't automatically mean you'll meet the TDS requirement.
Additionally, reducing your GDS/TDS ratio can increase your borrowing capacity. Here are some ways.
First, you can give a higher down-payment. This way, you can decrease your mortgage debt and your monthly mortgage costs. Second, you can try to increase your gross household income, either by finding additional sources of income or considering a job with a higher salary.
To manage your TDS, on the other hand, try settling your other debts and ensure you keep your loans at bay.
4. It all boils down to your financial capacity.
If you are buying a home on a tight budget, you will be more likely to be restrained by the stress test. Those who use a large chunk of their gross income on housing costs will also be at risk of failing.
Meanwhile, if you are buying a house that is less expensive than your pre-approved budget and should cost you less than 32% of your wage, you can relax a bit because the impact is lesser.
5. This creates opportunities to explore alternative lenders.
Given that the mortgage stress test is becoming a burden to some buyers, this can offer an an opportunity for borrowers to investigate alternative lenders, although some come with higher interest rates.
Because private and smaller lenders don't rely on funding from banks and do not require stress tests, analysts predict that many potential borrowers will go to these institutions instead.
However, these alternative lenders are more susceptible to raising their interest rates, as well as being more selective in choosing borrowers they lend to.
Overall, the mortgage stress test is a complex process, but once you get the hang of it, you'll realize that can be manageable.
Besides, going through the process can be worth the effort especially at present, with Canadian homes getting more and more expensive. In the recent report of Canadian Real Estate Association, it revealed that the average price of a house in August 2017 was an estimated $472,247, a 3.6% increase from the previous year.
Are you looking to invest in property? If you like, we can get one of our mortgage experts to tell you exactly how much you can afford to borrow, which is the best mortgage for you or how much they could save you right now if you have an existing mortgage. Click here to get help choosing the best mortgage rate
[ad_2]

Source link
Renovating your home? Ask yourself these 8 questions first.
(NC) You might be surprised to learn there are many health hazards around the home, particularly when taking on any kind of renovation project— even for something as easy as painting a room. But by educating yourself and taking the right precautions, you'll help keep you and your family safe.
Here are eight important safety questions that Health Canada encourages you to ask yourself before starting your project:
Could the products I am using be harmful? Be sure to follow all use and safety instructions on the label, including how to store and dispose of any leftover products. Remember to look for hazard symbols.
Should I be worried about lead-based paint? Your home probably contains lead-based paint if it was built before 1960. If the paint is in good condition and is not on a surface that a child might chew or that is subject to wear and tear, it's best to leave it alone or cover it with paint or wallpaper. But if the paint is cracking, chipping, flaking or peeling, or is on a surface that a child might chew or that is subject to wear and tear, you'll need to remove it carefully to avoid kicking up lead dust.
Could my house contain asbestos? Before 1990, asbestos was commonly used for fireproofing and insulating against cold weather and noise. You can reduce your risk of exposure by hiring a professional to test for asbestos before doing any renovations or remodelling. Avoid disturbing asbestos materials yourself.
Are low-emission products available? Paints and renovation products, like flooring and particleboard, often have a noticeable smell. This odour can indicate that the product contains volatile organic compounds (VOCs). Some chemical products are labelled as "low emission," which means they give off fewer VOCs and are safer for your health.
Should I ventilate while I renovate? Yes – ventilation can help improve indoor air quality by removing pollutants from the home and by bringing in fresh air from outside. This is especially important when renovating or when using chemical products in the home.
How should I dress? Labels on products used for renovations will include information about what to wear and precautions to take. This could include using gloves, safety goggles or masks and keeping the products away from other hazardous materials.
Can my family take part? It's best to keep children and pets safely away from the renovation area. Pregnant women should also avoid taking part in renovation projects.
How do I dispose of leftover materials safely? As your project wraps up, continue to keep safety in mind. Read the label or contact your municipality for advice on how to dispose of any leftover chemical products.
Here's How Halton Real Estate Patterns Have Changed Over the Years
We've said it once and we'll say it again, the real estate market is constantly fluctuating. In a recent inhalton article, it was noted that the Toronto Real Estate Board (TREB) called 2018 "a volatile year" for the housing market.
Although 2019 is expected to a little bit better in terms of sales and average selling prices in Toronto and the Greater Toronto Area (GTA), we still have some 2018 statistics and facts that may come as a shock to some Halton residents.
According to a recent RE/MAX Ontario-Atlantic Canada press release, migration patterns of residential homebuyers in the GTA have shifted west. This, according to the release, is due to the Halton Region's and Toronto west's market shares rising between 2013 and 2018.
The release notes that the Halton Region captured 10.1 per cent of total market share in 2018, leading with a 2.3-per-cent increase over 2013. On the other hand, Toronto West climbed almost one per cent to 10.5 per cent. The release also looked at market sales in the Peel Region, Toronto Central, Toronto East, York Region, Durham Region, Dufferin County, and Simcoe County.
Over the past five years, there have been many factors that have contributed to Halton's increase market shares.
"Growing demand for affordable housing buoyed new construction and contributed to rising market share in Halton Region over the five-year period," Christopher Alexander, Executive Vice President, RE/MAX of Ontario-Atlantic Canada, said in the release. "Product was coming on-stream at a time when the GTA reported its lowest inventory in years and skyrocketing housing values were raising red flags. Freehold properties in the suburbs farther afield spoke to affordability."
As a result of people flocking to the Halton Region in order to avoid these skyrocketing housing values, an increase of construction and development has become quite common for the region.
According to the release, new housing starts in Halton was averaged to be around 3,100 annually between 2013 and 2016. Between 2013 and 2017, almost 39,000 residential units came on-stream in Toronto's Downtown and Central Waterfront areas.
Another real estate pattern that has changed, that may not come as a shock, is the average price to buy a house.
The average price for a home sold in Toronto's west end in 2018 hovered near $755,658. The ever-increasing prices, as noted by Alexander, will have an impact on what type of properties will be more popular in the future.
"Freehold properties remain the choice of most purchasers in Halton Region and Toronto West," Alexander said. "The same is true to a lesser extent in Toronto Central, but condominiums continue to gain ground. Just over one in three properties sold in the GTA was a condominium in 2018 and that figure is higher in the core. As prices climb in both the city and suburbs, the shift toward higher-density housing will continue, with fewer single-detached developments coming to pass."
In recent years, as a result of increasing prices, many buyers, including younger buyers, empty nesters, and retirees have shifted towards Simcoe County where the average price ranges from $528,942 to $746.
"As the millennials move into their homebuying years, they will displace baby boomers as the dominant force in the GTA's real estate market," Alexander said. "Their impact on housing will have a serious ripple effect on infrastructure in the coming years, placing pressure on transit systems, roadways, local economies and their abilities to attract investors and new businesses, parks and greenspace development."
However, there has been a demand for condominium apartments and townhouses areas like City Place, King West Village, and Liberty Village. There has also been gentrification in many Toronto neighbourhoods such as Oakwood-Vaughan and Dufferin Grove as they offer smaller freehold properties at more affordable prices.
Over the next 10 years, the increase in demand is projected to re-ignite homebuying activity in Toronto East, York, Peel, and Durham Regions regardless of the affordability, lack of available housing, and fewer transit options that may be apparent now.
What do you think of these shifting real estate patterns in Halton and the surrounding areas?
How sweat equity and a little home DIY can help you avoid a down payment on mortgage loan
Saving a down payment is challenging for many first-time home buyers, and even if they manage it, more obstacles lie ahead.
After choosing a lender and getting approved, buyers still have to find a good house that fits their budget. Looking at fixer-uppers can expand their options, but not everyone can afford major improvements after such a big purchase.
Buyers could find a solution in Home Possible, a low-down-payment conventional mortgage from Freddie Mac. These loans offer an attractive option for borrowers willing to apply a little elbow grease: a sweat equity provision that can eliminate the need for a cash down payment.
Dangerous trend: Pedestrian deaths hit 28-year high, suggesting SUV boom raises safety risks
State by state: Cities where the violent crime rate is soaring
Sweat equity allows buyers to "earn" their entire down payment by improving a home before purchase, says Danny Gardner, senior vice president of affordable lending at Freddie Mac. Buyers do the work themselves, and the change in appraised value after the renovations becomes a credit they can apply to the purchase.
Some conditions apply: Using the sweat equity feature requires home improvement know-how and money to purchase materials. The sellers also must be willing to let someone work on their house before buying it.
What housing slump?: Amazon HQ2 juices spring home buying season in northern Virginia
Affordable housing: These are the 25 best home markets in the US
But in the right situation, this feature gives first-time home buyers more bang for their buck, particularly in markets where move-in ready starter homes are hard to come by.
Young homeowners love to DIY
America's desire to bootstrap home improvements could be attributed in part to something known as the "HGTV effect," which refers to a recent surge of popular home improvement reality shows and YouTube channels featuring do-it-yourself experts.
Thirty-eight percent of all home renovation projects are DIY, according to NerdWallet's 2018 Home Improvement Report.
Younger homeowners are especially eager to roll up their sleeves – those under age 35 complete more than half of all their own home repair and improvement projects instead of hiring a professional. As a result, they spend several hundred dollars less on a typical project, the report found.
With sweat equity, DIY-obsessed home buyers may be able to channel that energy into a more affordable home.
Who can use the sweat equity feature?
Buyers interested in the sweat equity feature should talk with a lender that offers Home Possible loans. The option is open to any borrower who meets general financial guidelines.
"Home Possible is a great loan program," says Keith Kampe, vice president of sales at Flagstar Bank. "The only challenge is getting people into it, because there are income limits."
The program sets household income limits by census tract, an area that's usually similar to a neighborhood in size. Freddie Mac has an eligibility tool that lets users see the limits by property address.
No matter how you slice it, buying a house requires some money upfront. For sweat equity borrowers, each dollar spent improving the property before purchase pulls double duty as a credit toward their down payment.
But before they can break out the power tools, sweat equity borrowers have to find the right house and a seller who's comfortable with the unique arrangement.
"There has to be a lot of trust there between buyer and seller," says Joe Zucht, a loan originator at NBKC Bank. Those looking to buy from a friend, family member or their current landlord may already have that trusting relationship, he says.
If both parties are on board with a sweat equity arrangement, the buyer's real estate agent will draft an offer that describes all planned improvements and explains what will happen if the deal falls through. Once the agreement is signed, the work must be completed by the buyer before the loan closes – in other words, before he or she owns the house.
Sweat equity borrowers should also be ready for an appraiser to look over their shoulder throughout the process. The appraiser will estimate the value of the remodel and verify that the materials and workmanship match what was promised in the contract.
It's important for sweat equity borrowers to choose their presale improvements strategically, weighing the money and effort required against the down payment credit they'll earn. Buyers should also be realistic about their DIY skills and avoid biting off more than they can chew.
While some changes are merely cosmetic, others are capital improvements that can significantly increase the property's value, extend its useful life or adapt it for new uses. These are typically bigger projects that could include installing a new roof, renovating the kitchen or adding a garage.
Even though it's a more intense commitment, Gardner says buyers who hope to capture the full benefit of their sweat equity should "focus on capital improvements because once you become the owner of that home, you can always make the cosmetic improvements."