Five important facts about the mortgage stress test
[ad_1]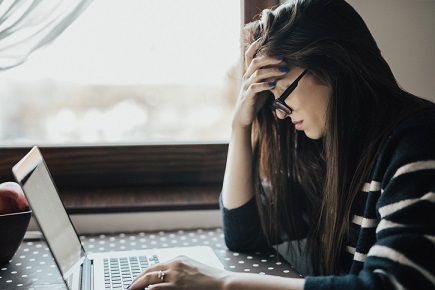 P.T. Barnum once said, "There is scarcely anything that drags a person down like debt," and while this can serve as a warning to debt-laden Canadians, it also speaks to the country as a whole.
The debt level in Canada is growing. In fact, recent studies revealed that the average level of household debt in the country has increased significantly over the last few years.
In an effort to mitigate this, the government, through the Office of the Superintendent of Financial Institutions Canada (OSFI), proposed some changes to Canadian mortgage and housing rules. These include the introduction of a new mandatory "stress test," which was implemented early this year.
Under the ruling, Canadian buyers, including insured borrowers (those with a down payment of 20% and up) who borrow from a federally regulated lender will now be required to take the Mortgage Stress Test.
Lenders will have to assess all conventional mortgages using either the Bank of Canada's benchmark rate, which is presently at 4.99%, or at the current contracted rate + 2% if that rate goes beyond the benchmark rate.
To further guide you on this topic, below are five points you need to keep in mind.
1. The Mortgage stress test is a TEST you need to pass.
Just like a school exam, the mortgage stress test is something you need to pass, and hopefully ace. The goal of the test? To measure risks of your application and determine how you will take charge of your loan payments.
The test will assess how much you, as a borrower, can afford given your debt-to-income ratio. Further, it also aims to ascertain if you will still be able to pay your monthly mortgage payments when rates increase. It will also evaluate some worst case scenarios and find out how you'll manage your payments despite challenges.
By "stressing" or examining mortgages under pressure, banks will be able to see if you would be able to vouch for your loans should rates become even higher.
Also, it is important to note that, as a borrower, you are required to not exceed a 44% Total Debt Ratio (TDS), and spend less than 32% of your income on housing expenses such as utilities, mortgage payments, and real estate taxes.
2. It reduces your borrowing capacity.
So, you need to qualify for a certain amount for your mortgage application to be improved, what does that mean now?
The stress test will reduce your borrowing capacity, full stop. If you are looking for a home, you may need to look for a less expensive property. Mortgage-holders looking to refinance are more likely to stay with their lenders to avoid the stress test, but this is also saying that their limiting their options.
When numbers are calculated, you will see that the new stress test will automatically reduce your borrowing capacity by a minimum of 18.5% — the more significant the gap is between your pre-approved interested rate and the stressed rate, the more your borrowing capacity will be impacted.
Real estate agency Shupilov gave an example: "If you were pre-approved at 2.49%, your mortgage would now be subjected to a stress-test against a rate of either 4.49% (current rate +2%), or against the posted rate of 4.89%. Since the posted rate is higher, this is the rate that will be used in the stress test." Once you cruch the numbers, your borrowing capacity will decrease by about 22.50%.
3. Be aware of your Gross Debt Service (GDS) and Total Debt Service (TDS) ratio.
If you are looking to increase your borrowing capacity, then you should start watching your Gross Debt Service and Total Debt Service ratio. Why? Increases in either will reduce your borrowing capacity.
These two terms have been mentioned before in this article, but you might not be aware of the part they play in the mortgage stress test.
Gross debt service

According to Allan Tran, business development manager at credit union Meridian, GDS is the percentage of your pre-tax income needed to pay your home costs. Aside from the stress-tested monthly mortgage payment, your lender will examine the monthly fees of your property, which include taxes or heating cost.
Once you have the sum of all these items, divide that by the amount of your gross monthly pay. "If the ensuing ratio is around 30-32 per cent, most lenders will give you the green light on your mortgage application," said Tran in an interview with Global News.
Total debt service ratio

TDS measures how much of your income will go to paying your debts. Credit cards, car loans and all kinds of debits all make your up your debt payments. Total all of them, and if you want to pass the stress test it should not exceed more than 42% of your pre-tax monthly pay.
Tran warned though that just because you passed the GDS test, doesn't automatically mean you'll meet the TDS requirement.
Additionally, reducing your GDS/TDS ratio can increase your borrowing capacity. Here are some ways.
First, you can give a higher down-payment. This way, you can decrease your mortgage debt and your monthly mortgage costs. Second, you can try to increase your gross household income, either by finding additional sources of income or considering a job with a higher salary.
To manage your TDS, on the other hand, try settling your other debts and ensure you keep your loans at bay.
4. It all boils down to your financial capacity.
If you are buying a home on a tight budget, you will be more likely to be restrained by the stress test. Those who use a large chunk of their gross income on housing costs will also be at risk of failing.
Meanwhile, if you are buying a house that is less expensive than your pre-approved budget and should cost you less than 32% of your wage, you can relax a bit because the impact is lesser.
5. This creates opportunities to explore alternative lenders.
Given that the mortgage stress test is becoming a burden to some buyers, this can offer an an opportunity for borrowers to investigate alternative lenders, although some come with higher interest rates.
Because private and smaller lenders don't rely on funding from banks and do not require stress tests, analysts predict that many potential borrowers will go to these institutions instead.
However, these alternative lenders are more susceptible to raising their interest rates, as well as being more selective in choosing borrowers they lend to.
Overall, the mortgage stress test is a complex process, but once you get the hang of it, you'll realize that can be manageable.
Besides, going through the process can be worth the effort especially at present, with Canadian homes getting more and more expensive. In the recent report of Canadian Real Estate Association, it revealed that the average price of a house in August 2017 was an estimated $472,247, a 3.6% increase from the previous year.
Are you looking to invest in property? If you like, we can get one of our mortgage experts to tell you exactly how much you can afford to borrow, which is the best mortgage for you or how much they could save you right now if you have an existing mortgage. Click here to get help choosing the best mortgage rate
[ad_2]

Source link
Halifax's Scotiabank Centre reopens for Mooseheads' season opener
The home of the Halifax Mooseheads will reopen next month to host the team's season home opener, although the experience will be different as a result of COVID-19.
The Scotiabank Centre will reopen on Oct. 3, after its reopening framework was reviewed by Nova Scotia's public health and occupational health and safety departments, the company operating the centre and the Quebec Major Junior Hockey League (QMJHL) team announced on Tuesday.
"We're thrilled to be reopening and welcoming our fans back to Scotiabank Centre," said Carrie Cussons, the president and CEO of Scotiabank Centre.
The centre will be following all standard health and safety guidelines related to the wearing of non-medical masks, hand hygiene, physical distancing and contact tracing, the company said.
But there will be additional protections put in place as well in order to limit any possible spread of the novel coronavirus.
Scotiabank Centre will be divided into separate zones of up to 200 people with set washrooms, concessions and entrance/exit points for each zone.
The organization also announced that tickets will be sold in groups of up to 10 within the same bubble, respecting the province's guidelines on gatherings.
Fans and attendees will be required to wear a non-medical mask at all times, except when they are consuming food or beverages, the Scotiabank Centre said.
Tickets will also be mobile-only in order to minimize close contact between individuals.
Candidate slate set for Halifax election as mayoral race grows to three candidates
The slate of candidates for the Halifax Regional Municipality's upcoming election has been finalized and it's now officially a three-horse race for the municipality's mayoral seat.
Incumbent mayor Mike Savage will face off against Coun. Matt Whitman, the current representative for the Hammonds Plains–St. Margarets, and political newcomer Max Taylor.
Whitman and Savage have previously announced their plans to run but Taylor's inclusion in the race was a last minute surprise.
On his campaign's Facebook page, the 22-year-old says his platform is "simple"
"Get out and vote. I don't care who you vote for, I care that you vote," he writes.
One of the more notable aspects of Taylor's presence in the race is his status on social media platform Tik Tok.
He's built a following of more than 600,000 people on the platform and his videos have generated more than 20.6 million likes.
What that will do for his candidacy is up in the air, but he's sure to bring a youthful energy to the process.
Here's what Toronto's new 57-storey skyscraper will look like
The corner of Bay and Harbour may be getting a new 57-storey office tower perched atop the heritage Toronto Harbour Commission Building.
Updated plans for The Hub — a skyscraper from multinational corporation Oxford Properties — have been submitted, and if approved, will see a building designed by London-based firm Rogers Stirk Harbour + Partners to 30 Bay Street.
The project near Toronto's waterfront which was initially proposed in 2018 will add around 1.4 million square feet of office space to the neighbourhood. The building's west side will also be directly connected to The PATH network.
The Hub will also sit overtop (but only lightly touching) its next door neighbour: the six-storey Toronto Harbour Commission Building, which was built in 1917.
Nicknamed "The T", the historic building was sold to Oxford in 2017 for $96 million. Fun fact: The T is also reportedly haunted by the ghost of a janitor.
It's not entirely clear how the interior of the old Commission Building will play into The Hub's commercial workspace, but the design of the 57-storey building shows the strategic use of four columns to allow for distance between the main building and The T.
The two buildings will be connected by a "finely detailed glazed atrium."
Windows will stretch from floor to ceiling in the four-storey lobby, which will be home to restaurants, retail spaces, meeting and event spaces, and maybe a fitness facility.
Floors five to eight of the podium will see larger office floors.