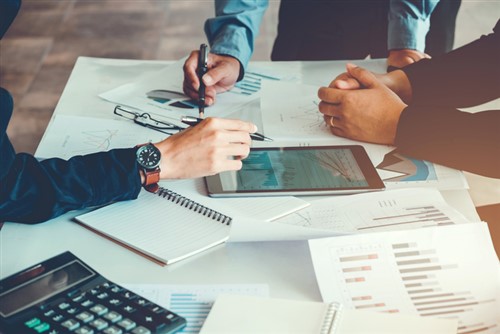 HSBC Bank Canada saw robust results for the third quarter, recording significant gains in operating income and profit before income tax expense.
The bank's total operating income stood at $588m, up by $60m, or 11.4%, from the previous quarter. A total of $271m profit before income tax expense was observed during the same period, translating to a 24.3% increase of $53m.
These positive performances were linked to growth of HSBC's global businesses including Commercial Banking, Retail Banking and Wealth Management and Global Banking and Markets.  More importantly, higher interest rates and increased revenue from information technology services provided to affiliated group companies also pushed the results upward.
"We continue to build our business and Q3 was no exception. Our team has continued to help our retail, corporate and institutional customers make the most of opportunities as they pursue their domestic and global growth ambitions. Revenues and asset growth remain strong across all of our business lines, and profit before tax is up 24.3% over the same period last year as we bring more of HSBC to Canadian customers. Our strategy is yielding results and we remain focused on our customer relationships and building business one customer at a time," said HSBC Bank Canada President and Chief Executive Officer Sandra Stuart.
In Commercial Banking, loan growth hit its highest level since 2010 and operating income improvement was seen across most business segments. This resulted to a rise in operating income of $26m or 12% for the quarter and $59m or 9.1% for the year-to-date.
Meanwhile, Global Banking and Markets saw its total operating income inch up by $4m, or 4.5%, for the quarter and $30m, or 13.2%, for the year-to-date.
Similarly, Retail Banking and Wealth Management attained strong growth in total relationship balances and were able to grow market share in deposits and mortgages. Favorable credit conditions, as well as active risk management, was the main driver of the recovery position in the change in expected credit losses for both the quarter and year-to-date
The bank said that customer convenience continues to be a priority, leading to higher operating expenses of $20m, or 2.1%, for the year-to-date. For the quarter, operating expenses slid by $3m, or 0.9%.
Are you looking to invest in property? If you like, we can get one of our mortgage experts to tell you exactly how much you can afford to borrow, which is the best mortgage for you or how much they could save you right now if you have an existing mortgage. Click here to get help choosing the best mortgage rate