Woman Claims She Heard About Christine Blasey Ford Allegation In 1980s
A woman claimed on social media Tuesday that she had heard about an alleged sexual assault by Brett Kavanaugh, now a Supreme Court nominee, when they were teens in the 1980s.
She has deleted her posts, but Cristina King Miranda confirmed to NPR that she remembered hearing "buzz" in high school about an unusually serious incident at a party. 
Kavanaugh's accuser, Christine Blasey Ford, came forward Sunday in a Washington Post story. She said that when they were teenagers, Kavanaugh pinned her to a bed during a party and tried to remove her clothes, covering her mouth with his hand to stifle her screams.
Kavanaugh and Mark Judge, a witness Blasey named, have denied the accusation. Republicans have said there is nothing to corroborate Blasey's claim.
Early on Tuesday, Miranda said on Twitter she heard about the incident shortly after it happened.
"Christine Blasey Ford was a year or so behind me, I remember her," Miranda said in a tweet that can still be viewed via the Google cache. "The incident was spoken about for days afterwards in school."
Blasey told the Post that she hadn't told anyone about the incident, which she said occurred during a summer party, until 2012.
Miranda deleted her tweet, as well as a lengthier version on Facebook under the name Cristina King, in which she wrote "many of us heard about it in school." She also said in that post that she had had a crush on Judge.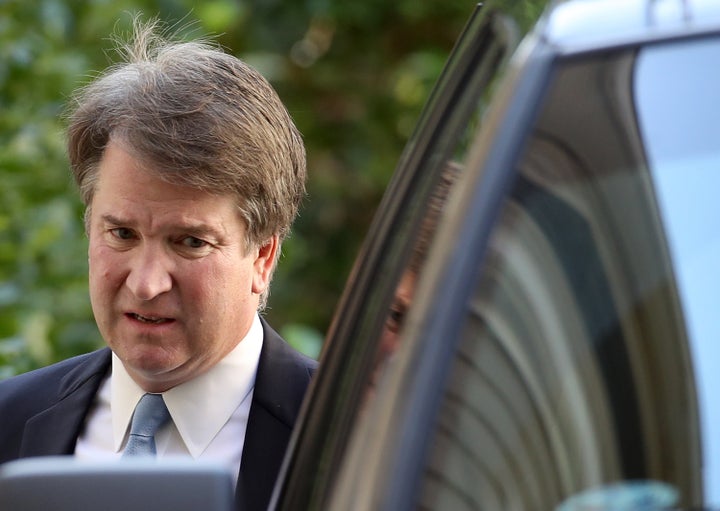 Miranda's name is one of the more than 900 on a letter that circulated among alumnae of Holton-Arms ― an all-girls private school in Bethesda, Maryland, that Blasey attended ― supporting her. The letter's organizers said they verified all the names with a school directory, but a spokesperson for Holton-Arms declined to confirm Miranda had attended.
Another member of the class of 1983 who signed the letter told HuffPost she didn't recall hearing about the incident at that time. Members of Blasey's class of 1984 have written a separate letter supporting their former classmate. 
Miranda declined an interview request from HuffPost. In a follow-up tweet, she said she deleted her previous post "because it served its purpose and I am now dealing with a slew of requests for interviews from The Wash Post, CNN, CBS News. Organizing how I want to proceed. Was not ready for that, not sure I am interested in pursuing."
In another tweet, apparently written before she spoke to NPR, she said she wouldn't do any media interviews.
"To clarify: I do not have first hand knowledge of the incident that Dr. Christine Blasey Ford mentions, and I stand by my support for Christine. That's it. I don't have more to say on the subject."
Miranda has since deleted her Twitter account entirely. 
Amanda Terkel contributed reporting. 
This article has been updated with information from Miranda's NPR interview. 
Gymboree Files For Bankruptcy For The Second Time In Almost 2 Years
Jan 17 (Reuters) – Children's clothing retailer Gymboree Group Inc filed for Chapter 11 bankruptcy protection, the second time in almost two years, and said on Wednesday it will close more than 800 Gymboree and Crazy 8 stores.
The San Francisco-based company said it will also sell its high-end line, Janie and Jack, as well as its intellectual property and online platform.
The company's Canadian arm, Gymboree Inc, also intends to seek bankruptcy protection, it said.
Gymboree is the second U.S. retailer to file for bankruptcy on Wednesday. Earlier, Shopko Stores, a general merchandise store operator, filed a voluntary petition in Nebraska.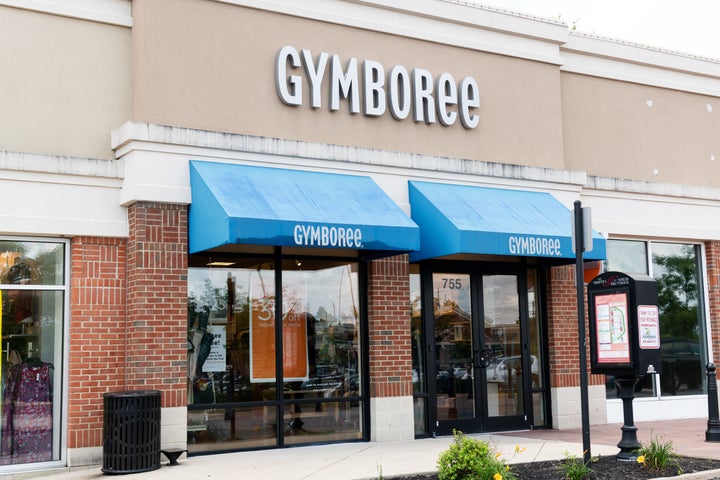 More than 20 U.S. retailers, including Sears Holdings Corp and Toys R US, filed for bankruptcy since the start of 2017, succumbing to the onslaught of fierce e-commerce competition from companies like Amazon Inc.
Gymboree, which started making children's clothing more than 30 years ago, operates about 540 Gymboree stores and outlets in the United States and Canada. It also has about 265 stores across the United States under the 'Crazy 8' brand and 139 shops under 'Janie and Jack'.
Gymboree Group listed assets in the range of $100 million to $500 million and liabilities of $50 million to $100 million, its court filing showed.
Gymboree earlier filed for bankruptcy protection in June 2017 and was one of the few brick-and-mortar retailers that managed to escape liquidation in a wave of bankruptcies that swept the sector.
The company said it signed an asset purchase deal with Special Situations Investing Group Inc (SSIG), an affiliate of Goldman Sachs & Co LLC, and SSIG will serve as the so-called "stalking-horse" bidder in the sale of Janie and Jack.
Gymboree has received a commitment for $30 million debtor-in-possession financing from Goldman Sachs Specialty Lending Holdings Inc and SSIG.
Gymboree, including all its U.S. subsidiaries, filed the petition in the U.S. Bankruptcy Court for the Eastern District of Virginia, it said. Its Canadian arm also intends to seek bankruptcy protection in the Ontario Superior Court of Justice. 
California Utility Tied To Devastating Wildfires To File For Bankruptcy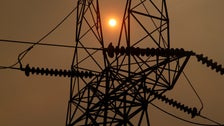 Pacific Gas and Electric, the power company blamed for sparking several devastating wildfires in California in recent years, announced Monday it will file for bankruptcy later this month.
The company is facing billions of dollars in claims related to November's Camp fire, which destroyed nearly 19,000 structures and killed at least 86 people, as well as several infernos in 2017.
The Camp fire, which obliterated the town of Paradise, is the deadliest and most destructive wildfire in California's history and was the costliest natural disaster worldwide in 2018. The cause of the blaze is still under investigation, but CNN reported last month it is believed to have started when a PG&E power line came in contact with tree branches.
An attorney representing victims of the fire said there's "pretty overwhelming" evidence that the utility is at fault, CNBC reported in November.
In October 2017, a series of wind-driven wildfires, aptly named the Northern California "firestorm," ripped through several counties. Investigators with the California Department of Forestry and Fire Protection later determined that a dozen of those blazes were started by PG&E equipment and power lines, and that in eight of those cases the company was in violation of state laws concerning maintenance and brush clearing.
PG&E faces at least $30 billion in liabilities from damage during the 2017 and 2018 wildfire seasons. And its stock has plummeted, down 88 percent from late 2017.
The utility plans to file for Chapter 11 bankruptcy around Jan. 29. The announcement comes one day after the resignation of company CEO 
"The people affected by the devastating Northern California wildfires are our customers, our neighbors and our friends, and we understand the profound impact the fires have had on our communities and the need for PG&E to continue enhancing our wildfire mitigation efforts," interim CEO John Simon said in a statement Monday. "We remain committed to helping them through the recovery and rebuilding process."
Simon said that a court-supervised bankruptcy "will best enable PG&E to resolve its potential liabilities in an orderly, fair and expeditious fashion."
Newly inaugurated California Gov. Gavin Newsom (D), who has prioritized combating California's wildfire crisis, said in a statement Monday that he will work with lawmakers and stakeholders in the coming months to find "a solution that ensures consumers have access to safe, affordable and reliable service, fire victims are treated fairly, and California can continue to make progress toward our climate goals."
Reuters contributed to this report.
Elon Musk's SpaceX To Slash 10 Percent Of Staff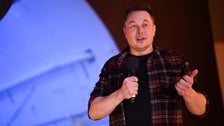 In a major shakeup at Elon Musk's aerospace company, SpaceX announced Friday that it will cut 10 percent of its employees.
Behind the move is a planned realignment of its workforce in order to meet its long-term business goals. However, it will mean a significant hit for its current labor pool, which numbers roughly 6,000 people.
In a statement, a SpaceX spokesperson told HuffPost the reduction in staff was needed so that the company could set itself up for future successes.
To continue delivering for our customers and to succeed in developing interplanetary spacecraft and a global space-based Internet, SpaceX must become a leaner company. Either of these developments, even when attempted separately, have bankrupted other organizations. This means we must part ways with some talented and hardworking members of our team.

We are grateful for everything they have accomplished and their commitment to SpaceX's mission. This action is taken only due to the extraordinarily difficult challenges ahead and would not otherwise be necessary.
One of SpaceX's major goals, as alluded to in its statement, has been to send tourists into space, potentially even landing humans on Mars with a project called Starship. In September, it was revealed that Japanese entrepreneur Yusaku Maezawa would be among the first passengers on the company's voyage to the moon, which is expected to take off in 2023.
SpaceX has also embarked on a mission to beam internet services to Earth around the globe through a network of satellites dubbed Starlink, the first set of which will be deployed this year.
Despite the staffing cuts, the company has expressed confidence in its financial standing and its investors, and it plans to launch two missions of its Falcon Heavy rockets along with starting test hops of Starship before year's end.
On Friday morning, SpaceX marked its first mission of 2019 with the launch of a Falcon 9 rocket from Vandenberg Air Force Base in Southern California.