Drop In Mexican-Born Immigrants Attributed To Hostility Here, Opportunity There
New Census figures show the number of Mexican immigrants living in the United States dropped more last year than at any point in the past decade, a plunge that came as the Trump administration took power and made the deportation of unauthorized immigrants a top priority.
The number of U.S. residents — legal and undocumented — born in Mexico has dropped slowly since a peak of 11.7 million before the Great Recession, to 11.3 million in 2017, but the decline of 300,000 between 2016 and 2017 is rare.
The sudden plunge seems to be an acceleration of a long-term trend of native Mexicans returning to their homeland. The results have been tough for Mexico: Among its challenges are schools jammed with English-speaking, often American-born children brought by parents who either were deported, feared deportation or saw more opportunity and less hostility south of the border.
"It could be new opportunity or that the U.S. has made them feel less welcome. I suspect it's both," said Andrew Selee, president of the nonpartisan Migration Policy Institute, a think tank based in Washington, D.C.
The last time there was a drop of this magnitude in the Mexican-born U.S. population was between 2007 and 2008, when the Great Recession started and the federal government began cracking down on illegal immigration using the Secure Communities program. That year, the number of Mexican immigrants living in the United States dropped by about 326,000.
Last year, border states and those dependent on immigrant farm labor took the biggest hits in the loss of Mexicans: California lost more than 137,000 Mexican immigrants, and Texas lost more than 55,000. Other states losing more than 10,000 Mexican immigrants were Florida, Georgia, New York and Washington state.
Jessica Vaughan, director of policy studies at the Center of Immigration Studies, which favors lower levels of immigration, said it's hard to tell what caused the decline. "If it is due to increased enforcement deterring some people from coming here illegally, that could be beneficial. If it prevents them from undertaking a dangerous journey that could cost them their life savings and result in their being harmed or even killed, that is a good thing." 
Many farmworkers in upstate New York, especially single men, left after the 2016 presidential election raised tension, recalled Luis Jimenez, a dairy farmworker from Mexico who volunteers with the "Alianza Agricola" (Spanish for the Agricultural Alliance), a group of farmworkers advocating for more immigrant rights in New York.
"Some people went back rather than wait to be arrested and deported," Jimenez said. "Those of us with wives and children mostly decided to stay. It's a hard choice. It's dangerous either way. If you go back there's crime and kidnappings and the schools are not as good, so for now we're staying for our children's sake."
The Mexican government, which interviews returning citizens at the border, has not seen evidence that 300,000 people moved back between 2016 and 2017, said Carlos Hernandez, a statistical technician at the Colegio de la Frontera Norte in Tijuana, Mexico. It's possible that, because of backlogs in U.S. immigration courts, some have been arrested but not yet deported, he said. "[If] thousands of migrants are detained, but they have not been deported, that could explain the reduction," Hernandez said.
Nationally, evidence shows that children of immigrants have faced growing hostility in U.S. schools, and that may be driving some parents to move with their children to Mexico even if they're not forced to do so by deportation or job loss in today's immigration crackdowns, said Patricia Gándara, the co-director of the Civil Rights Project at UCLA and a professor at the university who studies education.
"Our researcher heard literally thousands of stories about children crying in school or just not showing up," Gándara said. "They may be afraid to leave home, thinking their parents could be taken away."
Tens of thousands of American-born children are enrolling every year in Mexican public schools, Gándara said. And Selee said the number of American children living in Mexico likely has reached more than half a million.
"These are our children," Gándara said. "They grew up here or were born here, and now they end up in Mexico, a place they may never have seen before. It might be voluntary or involuntary — there could be one deportation but the entire family follows because that's their livelihood."
Arrests and deportations of unauthorized immigrants have increased under the Trump administration but are still down from the peak of crackdowns under the Obama administration, in part because of local sanctuary policies that have held down immigration arrests.
Western states such as California, a "sanctuary state," have broken new ground in protecting the undocumented as much as possible. But many immigrants thought they were singled out for extra harassment as "payback" for those policies through targeted raids and arrests, according to a working paper for the UCLA study.
Western farmers have long depended on immigrant labor, much of it from Mexico, said Cory Lunde, a director at the Western Growers Association, which represents farms in California, Arizona, Colorado and New Mexico. In recent years farmers have seen their workforce drop by 15 to 30 percent, Lunde said. Many growers are combatting labor shortages by increasing automation, he said.
Historically, the decrease does not approach the scale of two watershed mass deportation events that each returned as many as a million or more Mexican-Americans to Mexico: mass repatriations during the Depression in the 1930s, and the derogatorily named Operation Wetback program in the mid-1950s.
In Georgia, a state dependent on labor-intensive crops like Vidalia onions and blueberries that can't be harvested by machine, farmworkers from Mexico migrate from Florida to pick onions in the spring and blueberries in the summer.
But because of two consecutive bad years for blueberries, many stopped coming, and that may have contributed to Georgia's drop in Mexican immigrants, said Andy Lucas, a program specialist at the Georgia Farm Bureau. There were scattered reports of labor shortages this spring as onions were being picked, he said.
Georgia farmers know how much they need immigrant labor, Lucas said.
"There's a lot of loyalty and trust in this business," Lucas said. "You don't go out and plant a blueberry bush or put an onion in the ground without knowing where the workers are going to come from — you'd be foolish."
The largest drops in the Mexican-born population were in cities and suburbs, though rural areas also were affected. The Migration Policy Institute's Selee said Los Angeles, Dallas and Houston had the largest drops among cities.
Mexican immigrants remain by far the largest immigrant group in the nation at 11.3 million, with immigrants from China a distant second at 2.8 million and India third at 2.6 million.
"It's a significant drop, but it is still the largest immigrant group," Selee said. "It's still a quarter of the immigrant population, down from a third a decade ago, but it's a very significant group. And if you count second-, third- and fourth-generation Mexican-Americans, it's huge."

Gymboree Files For Bankruptcy For The Second Time In Almost 2 Years
Jan 17 (Reuters) – Children's clothing retailer Gymboree Group Inc filed for Chapter 11 bankruptcy protection, the second time in almost two years, and said on Wednesday it will close more than 800 Gymboree and Crazy 8 stores.
The San Francisco-based company said it will also sell its high-end line, Janie and Jack, as well as its intellectual property and online platform.
The company's Canadian arm, Gymboree Inc, also intends to seek bankruptcy protection, it said.
Gymboree is the second U.S. retailer to file for bankruptcy on Wednesday. Earlier, Shopko Stores, a general merchandise store operator, filed a voluntary petition in Nebraska.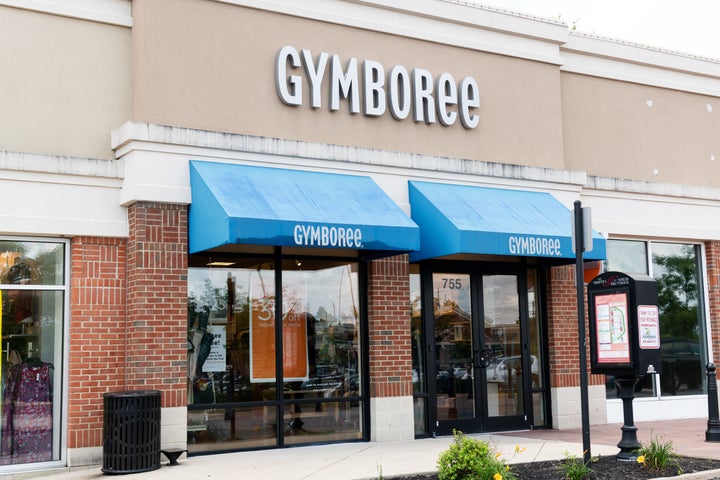 More than 20 U.S. retailers, including Sears Holdings Corp and Toys R US, filed for bankruptcy since the start of 2017, succumbing to the onslaught of fierce e-commerce competition from companies like Amazon Inc.
Gymboree, which started making children's clothing more than 30 years ago, operates about 540 Gymboree stores and outlets in the United States and Canada. It also has about 265 stores across the United States under the 'Crazy 8' brand and 139 shops under 'Janie and Jack'.
Gymboree Group listed assets in the range of $100 million to $500 million and liabilities of $50 million to $100 million, its court filing showed.
Gymboree earlier filed for bankruptcy protection in June 2017 and was one of the few brick-and-mortar retailers that managed to escape liquidation in a wave of bankruptcies that swept the sector.
The company said it signed an asset purchase deal with Special Situations Investing Group Inc (SSIG), an affiliate of Goldman Sachs & Co LLC, and SSIG will serve as the so-called "stalking-horse" bidder in the sale of Janie and Jack.
Gymboree has received a commitment for $30 million debtor-in-possession financing from Goldman Sachs Specialty Lending Holdings Inc and SSIG.
Gymboree, including all its U.S. subsidiaries, filed the petition in the U.S. Bankruptcy Court for the Eastern District of Virginia, it said. Its Canadian arm also intends to seek bankruptcy protection in the Ontario Superior Court of Justice. 
California Utility Tied To Devastating Wildfires To File For Bankruptcy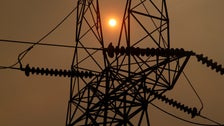 Pacific Gas and Electric, the power company blamed for sparking several devastating wildfires in California in recent years, announced Monday it will file for bankruptcy later this month.
The company is facing billions of dollars in claims related to November's Camp fire, which destroyed nearly 19,000 structures and killed at least 86 people, as well as several infernos in 2017.
The Camp fire, which obliterated the town of Paradise, is the deadliest and most destructive wildfire in California's history and was the costliest natural disaster worldwide in 2018. The cause of the blaze is still under investigation, but CNN reported last month it is believed to have started when a PG&E power line came in contact with tree branches.
An attorney representing victims of the fire said there's "pretty overwhelming" evidence that the utility is at fault, CNBC reported in November.
In October 2017, a series of wind-driven wildfires, aptly named the Northern California "firestorm," ripped through several counties. Investigators with the California Department of Forestry and Fire Protection later determined that a dozen of those blazes were started by PG&E equipment and power lines, and that in eight of those cases the company was in violation of state laws concerning maintenance and brush clearing.
PG&E faces at least $30 billion in liabilities from damage during the 2017 and 2018 wildfire seasons. And its stock has plummeted, down 88 percent from late 2017.
The utility plans to file for Chapter 11 bankruptcy around Jan. 29. The announcement comes one day after the resignation of company CEO 
"The people affected by the devastating Northern California wildfires are our customers, our neighbors and our friends, and we understand the profound impact the fires have had on our communities and the need for PG&E to continue enhancing our wildfire mitigation efforts," interim CEO John Simon said in a statement Monday. "We remain committed to helping them through the recovery and rebuilding process."
Simon said that a court-supervised bankruptcy "will best enable PG&E to resolve its potential liabilities in an orderly, fair and expeditious fashion."
Newly inaugurated California Gov. Gavin Newsom (D), who has prioritized combating California's wildfire crisis, said in a statement Monday that he will work with lawmakers and stakeholders in the coming months to find "a solution that ensures consumers have access to safe, affordable and reliable service, fire victims are treated fairly, and California can continue to make progress toward our climate goals."
Reuters contributed to this report.
Elon Musk's SpaceX To Slash 10 Percent Of Staff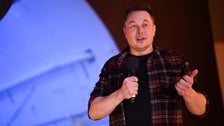 In a major shakeup at Elon Musk's aerospace company, SpaceX announced Friday that it will cut 10 percent of its employees.
Behind the move is a planned realignment of its workforce in order to meet its long-term business goals. However, it will mean a significant hit for its current labor pool, which numbers roughly 6,000 people.
In a statement, a SpaceX spokesperson told HuffPost the reduction in staff was needed so that the company could set itself up for future successes.
To continue delivering for our customers and to succeed in developing interplanetary spacecraft and a global space-based Internet, SpaceX must become a leaner company. Either of these developments, even when attempted separately, have bankrupted other organizations. This means we must part ways with some talented and hardworking members of our team.

We are grateful for everything they have accomplished and their commitment to SpaceX's mission. This action is taken only due to the extraordinarily difficult challenges ahead and would not otherwise be necessary.
One of SpaceX's major goals, as alluded to in its statement, has been to send tourists into space, potentially even landing humans on Mars with a project called Starship. In September, it was revealed that Japanese entrepreneur Yusaku Maezawa would be among the first passengers on the company's voyage to the moon, which is expected to take off in 2023.
SpaceX has also embarked on a mission to beam internet services to Earth around the globe through a network of satellites dubbed Starlink, the first set of which will be deployed this year.
Despite the staffing cuts, the company has expressed confidence in its financial standing and its investors, and it plans to launch two missions of its Falcon Heavy rockets along with starting test hops of Starship before year's end.
On Friday morning, SpaceX marked its first mission of 2019 with the launch of a Falcon 9 rocket from Vandenberg Air Force Base in Southern California.