Explaining auto insurance rates to clients
[ad_1]

Explaining auto insurance rates to clients
How can brokers make their clients feel like they aren't overpaying for auto insurance? In the current environment, it's tough.
Brooke Smith on July 18, 2018
Many Ontarians drive carefree on the province's roads and highways. However, that freedom comes with a price: auto insurance rates. Just recently, the Financial Services Commission of Ontario (FSCO) reported that the average increase in insurance rates in the first quarter of 2018 was 2.23% across the whole market. That's up from the fourth quarter of 2017, in which rates increased by an average of 1.03%.
While insurers and brokers are, in part, in business to make a profit, one recent—and controversial— study has shown that the profit has been excessive. In an April 2018 report prepared for the Ontario Trial Lawyers Association (OTLA), Dr. Fred Lazar, associate professor in economics at York University's Schulich School of Business, indicated that auto insurers made $1.5 billion in pre-tax profits in 2016. That's a 57% increase (or $534 million) since 2012. As Lazar wrote, "The automobile insurance companies in Ontario that have been profitable have been very profitable during the past years. Their average ROEs [return on equity] have been 14.9% in 2012, 17.5% in 2013, 18.9% in 2014, 16.8% in 2015 and 16.3% in 2016."
If the numbers are accurate—and a number in the insurance industry vehemently deny these soaring profits, most notably the Insurance Bureau of Canada—then how do brokers explain increasing rates to their clients without having them feel they're being overcharged?
Tom Reikman, chief distribution officer with Economical Insurance, says it's up to insurers and brokers to educate clients on why rates increase, and they can do this in a number of ways: through social media, news articles and policy renewal mailings. "We also try to give as much information to our customer service representatives in brokers' offices so they're armed to respond to those questions," he says. Even the broker associations, he continues, "spend a considerable amount of time and effort making sure brokers are up to speed—not only lobbying what they deem to be the necessary changes to make the product more affordable, but also making sure their members are aware of what's going on."
37%
of drivers admit to using their phone behind the wheel.
Source: Travelers Canada
Claims related to distracted driving increased by 23% in the past two years.
Source: Aviva Canada
$547 million
The amount that auto insurance fraud costs Ontarians annually.
Source: Aviva Canada
But what, exactly, is going on? Rates are really driven through two areas, says Reikman. While he notes that insurers need to create a less expensive product for consumers, "a lot of that's tied into the escalating costs on the accident benefits side, and they just seem to go up and up."
Then there's the physical damage side. There are costs to indemnify the same type of claim, inflation, and the rising cost of repairs to damaged automobiles. "Newer vehicles are significantly more expensive to repair," Reikman says—take windshields, for instance. "Windshields have sensors in them now, so it's no longer putting in a new windshield. You have to put the new windshield in and then reprogram it so those sensors are accurate. There's additional cost related to that."
Henry Hamm, director of personal insurance at RSA Canada, agrees, adding that cars also have many more safety features. "While this integration makes manufacturing more efficient and cost-effective, it has the inverse impact on repair costs. As a result, physical damage coverage is showing an industry-wide deteriorating loss ratio trend," he says.
Vehicle repair times take longer, too, thus increasing the cost of a rental car while the insured's vehicle is being repaired. And, Hamm continues, more vehicles are being written off due to the time/cost needed to repair them.
But it's not just technological advances in car parts that are driving up costs. Driver use of technology is becoming increasingly costly to insurers—namely, distracted driving. "Right now, we're definitely seeing rates impacted by technology—people using their phones in their cars," says James Clarkson, agent/ owner of State Farm in Hamilton, Ont.
Fraud also plays a role, as money is leaked from the system by malevolent individuals. According to the Insurance Bureau of Canada, auto insurance fraud costs drivers in Ontario an estimated $1.6 billion per year. That means $236 of a driver's auto insurance premium pays for fraudsters' illegal actions.
Aviva Canada did its own study of fraud throughout 2017. It studied 10 different auto claims and found that nine involved fraud, and that an average of 57% of total repair costs invoiced to Aviva were fraudulent.
"Windshields have sensors in them now, so it's no longer putting in a new windshield. You have to put the new windshield in and then reprogram it so those sensors are accurate.There's additional cost related to that."
About three years after Clarkson opened State Farm 11 years ago, the office was targeted by fraud. "We saw it first-hand. I don't know to what extent it's happening now because we don't actually experience it in our office any longer," he says. But the money doled out because of fake accidents, repairs and assessments adds to increasing rates.
Much ado about rates
Despite the factors that may increase rates, some insurers say their rates have recently decreased. Before State Farm Canada was purchased by Desjardins, Clarkson says, rates were quite high. "We were competitive," he says. "For most of our customers, we were a very good price, but getting new customers was very difficult." Since the purchase in 2015, however, 80% of Clarkson's clients from his office alone have seen significant rate reductions. "I have clients who, what they're paying today for the same policy that they've had with us is as much as half what they were paying." The reason, he says, was the difference in the way the two companies rated risk. Which is yet another issue.
Rating risk now has become individualized for the major insurers, Reikman says. "There's so much backend data supporting the rating models and how the models define each individual risk, you literally have to look at each risk on its own. There could be one risk that gets a renewal and it could go up 3%, but the next client's renewal—because something has occurred or there's some enhanced or new data— could go up 6% or 7%," he says.
"We're a heavily regulated industry in terms of oversight from the government," Reikman continues, "but it has to balance [not only] the needs of the consumers, but also the needs of the companies to be able to make an adequate profit."
An adequate profit—not excessive. For Claire Wilkinson, president of the OTLA, it's about transparency. "We shouldn't have had to hire an economist in order to understand the profit that [Ontario insurance] companies make," she says. "Auto insurance is mandatory. It's not like home owners' or life insurance, which are optional. We have very little information about how these how rates are arrived at or what the profits actually are," she says "There is a responsibility, in my view, on the part of the government to make informed decisions about understanding what the true profit levels are within the industry. But, currently, that's not required."
Again, whether you believe the profits are excessive or not, the rate increases are also at a time when victims' accident benefits have been reduced. "It was great before, when you could get all the coverage [medical and rehabilitation and attendant care for catastrophic injuries was $2 million; as of June 1, 2016, it was reduced to $1 million] without having to purchase optional benefits," says Wilkinson. "But now, that's been taken away, so if you want to get the expanded levels of coverage, you have to purchase optional benefits." While she knows brokers do send out information on these optional coverages, very few of her clients are aware of them. "People are looking at it and saying, 'Oh, it's optional; I don't want to pay more money' and then discard it."
Wilkinson returns to the OTLA study. "It would suggest there's enough money in the system that we didn't need to erode these benefits the way they've been eroded in order to still provide coverage."
Clarkson agrees that clients need to be informed about optional benefits. However, similar to Wilkinson's experience, in the last few years he says a "very small" percentage of his clients have bought the optional coverage. "You have to provide the option, but people are so price-focused that oftentimes they're putting their coverage at jeopardy to save money," he says.
"There's so much back-end data supporting the rating models and how the models define each individual risk, you literally have to look at each risk on its own."
Brokers helping clients
Unfortunately, rates are high, and may still increase, if the latest FSCO report is anything to go on, but brokers can encourage their clients to be proactive. Clarkson encourages them to shop around. "Customers need to be in contact with their insurance company and just ask the simple question, 'Is there anything I could do to lower my rates?'" He points to options such as changing deductibles, signing up for telematics and staying with the same insurer to get a loyalty discount.
As for vehicle repairs and damage, RSA is trying to address the growing costs in this area by leveraging its preferred repair facility network, which is particularly important during weather and catastrophic events. It also has preferred repair facilities, which reduce storage fees associated with vehicles waiting on repair. This, Hamm says, reduces claims costs and helps to maintain affordable rates for clients.
RSA also encourages drivers to consider a 48-month waiver of depreciation, rather than the standard 24-month waiver. This would ensure policyholders can get back into a new car, and reduce the need for them to pay out of pocket if there's a claim.
Conclusion
Former Workplace Safety and Insurance Board CEO David Marshall wrote in his Fair Benefits Fairly Delivered: A Review of the Auto Insurance System in Ontario report that it's the Ontario auto insurance system that's at fault. "Claim costs continue to rise while automobile accidents continue to fall. The main cause is not inefficiency or excess profits by insurance companies or the behaviour of claimants, providers or lawyers. It is the way the system is structured."
For Wilkinson, that structure needs to be changed. A solution, she says, needs all stakeholders at the table: victims' rights advocates, healthcare providers, lawyers, insurance industry professionals and lawmakers. "We need everybody there to try to work out a new system that will work effectively, because what we have right now is dysfunctional."
__________________________________________________________________________
Copyright © 2018 Transcontinental Media G.P. This article first appeared in the June/July edition of Canadian Insurance Top Broker magazine
[ad_2]

Source link
U.S. Charges Chinese Tech Giant Huawei, Top Executive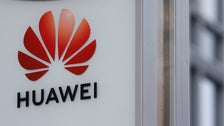 WASHINGTON (AP) — The U.S. Justice Department is filing charges against Chinese tech giant Huawei.
A 13-count indictment was unsealed Monday in New York charging Huawei, two of its affiliates and a top executive at the company.
The charges include bank fraud, conspiracy to commit wire fraud, and violating the International Emergency Economic Powers Act.
A separate case filed in Washington state charges Huawei with stealing trade secrets from T-Mobile.
Meng Wanzhou, the company's chief financial officer, was arrested in Canada on Dec. 1. Prosecutors allege she committed fraud by misleading American banks about Huawei's business deals in Iran.
Prosecutors charge Huawei used a Hong Kong shell company to sell equipment in Iran in violation of U.S. sanctions.
Huawei is the world's biggest supplier of network gear used by phone and internet companies.
24 Million Mortgage And Bank Loan Documents Leaked Online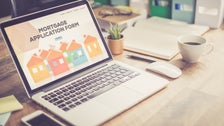 A trove of more than 24 million financial and banking documents, representing tens of thousands of loans and mortgages from some of the biggest banks in the U.S., has been found online after a server security lapse.
The server, running an Elasticsearch database, had more than a decade's worth of data, containing loan and mortgage agreements, repayment schedules and other highly sensitive financial and tax documents that reveal an intimate insight into a person's financial life.
But it wasn't protected with a password, allowing anyone to access and read the massive cache of documents.
It's believed that the database was only exposed for two weeks — but long enough for independent security researcher Bob Diachenko to find the data. At first glance, it wasn't immediately known who owned the data. After we inquired with several banks whose customers information was found on the server, the database was shut down on January 15.
With help from TechCrunch, the leak was traced back to Ascension, a data and analytics company for the financial industry, based in Fort Worth, Texas. The company provides data analysis and portfolio valuations. Among its services, the Ascension converts paper documents and handwritten notes into computer-readable files — known as OCR.
Sandy Campbell, general counsel at Ascension's parent company, Rocktop Partners, which owns more than 46,000 loans worth $4.4 billion, confirmed the security incident to TechCrunch, but said its systems were unaffected.
"On January 15, this vendor learned of a server configuration error that may have led to exposure of some mortgage-related documents," he said in a statement. "The vendor immediately shut down the server in question, and we are working with third-party forensics experts to investigate the situation. We are also in regular contact with law enforcement investigators and technology partners as this investigation proceeds."
An unspecified portion of the loans were shared with the contractor for analysis, the statement added, but couldn't immediately confirm how many loan documents were exposed.
TechCrunch has learned that the vendor is New York-based company OpticsML. Efforts to reach the company were unsuccessful. Its website is offline and its phone number was disconnected from service.
In a phone call, Campbell confirmed that the company will inform all affected customers, and report the incident to state regulators under data breach notification laws.
From our review, it was clear that the documents pertain to loans and mortgages and other correspondence from several of the major financial and lending institutions dating as far back as 2008, if not longer, including CitiFinancial, a now-defunct lending finance arm of Citigroup, files from HSBC Life Insurance, Wells Fargo, CapitalOne and some U.S. federal departments, including the Department of Housing and Urban Development.
Some of the companies have long been defunct, after selling their mortgage divisions and assets to other companies.
Though not all files contained the highly sensitive and personal data points, we found: names, addresses, birth dates, Social Security numbers and bank and checking account numbers, as well as details of loan agreements that include sensitive financial information, such as why the person is requesting the loan.
We verified the authenticity of data by checking a portion of names in the database with public records.
"These documents contained highly sensitive data, such as Social Security numbers, names, phones, addresses, credit history and other details which are usually part of a mortgage or credit report," Diachenko told TechCrunch. "This information would be a gold mine for cyber criminals who would have everything they need to steal identities, file false tax returns, get loans or credit cards."
Although the documents originate from these financiers, one bank — Citi, which helped to secure the data — said it had no current relationship with the company.
"Citi recently became aware that a third party, with no connection to Citi, was storing certain mortgage origination and modification documents in an unsecure online environment," said a Citi spokesperson. "These documents contained information about current or former Citi customers, as well as customers from other financial institutions. Citi notified law enforcement, initiated a thorough forensic investigation and worked quickly to ensure the information could no longer be publicly accessed."
Citi confirmed that "third party is a vendor to a company that had purchased the loans and we have found no evidence that Citi's systems were compromised."
The bank added that it's working to identify potentially affected customers.
Dozens of other companies are affected, including smaller regional banks and larger multinationals.
A Wells Fargo spokesperson said the data was obtained by Ascension from other entities that purchased Wells Fargo mortgages. HSBC said it was investigating if any of its customers' data, including past customers, and confirmed it had "no vendor relationship with Ascension since 2010." When reached, CapitalOne did not comment at the time of publication. A Housing and Urban Development spokesperson did not respond to a request for comment. The department is currently affected by the ongoing government shutdown. If anything changes, we'll update.
It's the latest in a series of security lapses involving Elasticsearch databases.
Updated at 5pm ET: with comment from HSBC and additional details regarding OpticsML.
Got a tip? You can send tips securely over Signal and WhatsApp to +1 646-755–8849. You can also send PGP email with the fingerprint: 4D0E 92F2 E36A EC51 DAAE 5D97 CB8C 15FA EB6C EEA5.
Brandon Truaxe, Founder of Deciem Skin Care Company, Is Dead At 40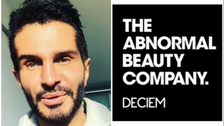 Brandon Truaxe, the former CEO and founder of the skin care company Deciem, has died at age 40.
An executive at the company confirmed Truaxe's death in an email to Vox, which also obtained the email sent by acting CEO Nicola Kilner to Deciem's staff.
"I can't believe I am typing these words. Brandon has passed away over the weekend. Heartbroken doesn't come close to how I, and how I know many of you will be feeling," read the email, which also indicated that the company's "offices, warehouses, factories and stores" would all be closed Monday to "take the time to cry with sadness, smile at the good times we had, reflect on what his genius built and hug your loved ones that little harder."
A spokesperson for the Estée Lauder Cos., a minority investor in Deciem, told HuffPost: "Brandon Truaxe was a true genius, and we are incredibly saddened by the news of his passing. As the visionary behind Deciem, he positively impacted millions of people around the world with his creativity, brilliance and innovation. This is a profound loss for us all, and our hearts are with Nicola Kilner and the entire Deciem family."
Representatives of Deciem did not immediately respond to HuffPost's request for comment, but they did post a heartfelt message about Truaxe on their Instagram page.
"Thank you for every laugh, every learning and every moment of your genius. Whilst we can't imagine a world without you, we promise to take care of each other and will work hard to continue your vision. May you finally be at peace. Love, (forever) your DECIEM," they wrote.
The Toronto-based company, nicknamed "The Abnormal Beauty Company," was called Deciem after Truaxe's intention to launch 10 lines under the brand's umbrella, though the brand has now exceeded that. Arguably its most famous line, The Ordinary, has gone on to achieve near-cult status for its affordable prices and ubiquity. The line is currently sold at Sephora.
As for Truaxe, he has had a multitude of highs and lows with the company. On the heels of a near-rave review in The New Yorker in early 2018, Truaxe began to appear erratic on social media and use the company's pages to post bizarre messages and videos. By the end of the year, Estée Lauder took legal action against him, and Truaxe was ousted by a judge as CEO. Kilner has been the acting CEO ever since. Additionally, Truaxe was issued a restraining order by several executives at Estée Lauder.
While the cause of Truaxe's death is currently unknown, a report published in Canada's Financial Post in December 2018 indicated that he'd been previously hospitalized for mental health issues several times and had problems with drug use. 
The response on social media has been widespread, as many fans of his skin care brand mourn his death:
This article has been updated with comment from Estée Lauder Cos. and a message posted by Deciem.